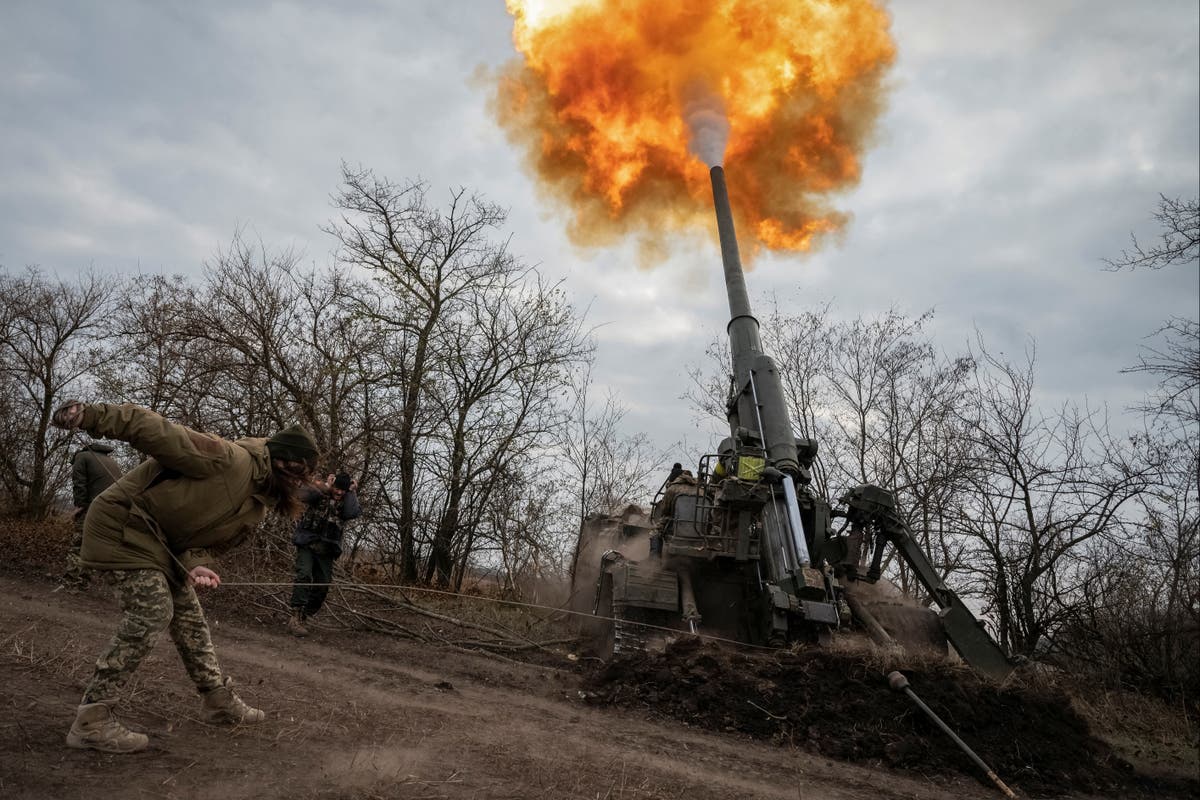 Russia to withdraw troops from key city of Kherson
The withdrawal from the city is a major setback for Russia
Russia's military has been ordered to pull out of the Ukrainian city of Kherson, the only regional capital it has captured since launching its invasion.

The top Russian military commander in Ukraine, General Sergei Surovikin, reported to Defence Minister Sergei Shoigu on Wednesday that it was impossible to deliver supplies to the city and other areas on the western bank of the Dnipro river, and Mr Shoigu agreed with his proposal to retreat and set up defences on the eastern bank.

The withdrawal from the city is a major setback for Russia. It is the only regional capital Russian forces had seized during the eight-month war.

General Surovikin told a meeting of senior military leaders: "In these circumstances, the most sensible option is to organise the defence along a barrier line along the river Dnipro."

His announcement came shortly after Russian media said the deputy leader of Kherson, Kirill Stremousov, had been killed in a car crash.

Stremousov was one of the main cheerleaders of the occupation of Kherson.

Only last week, he warned it was most likely that Russian forces would have to cross to the eastern bank.

Although the Ukrainian advance had slowed in recent weeks, Russia's supply lines have become increasingly difficult with the few bridges across the Dnipro river destroyed by Kiev's missiles.

Ahead of the withdrawal, Russia moved thousands of civilians out of the city by boat in what Ukraine condemned as a forced deportation.

President Volodymyr Zelensky has suggested in recent days that the Russians were feigning a pullout from Kherson in order to lure the Ukrainian army into an entrenched battle.

He called attempts to convince civilians to move deeper into Russian-controlled territory "theatre."

During the summer, Ukrainian troops launched relentless attacks to reclaim parts of the larger province.

Russia's announcement came as villages and towns in Ukraine saw more heavy fighting and shelling on Wednesday.

At least nine civilians were killed and 24 others were wounded in 24 hours, the Ukrainian president's office said. It accused Russia of using explosive drones, rockets, heavy artillery and aircraft to attack eight regions in the country's southeast.

Ukrainian and Russian forces also clashed overnight over Snihurivka, a town about 30 miles north of the southern city of Kherson.

Zelensky's office said widespread Russian strikes on Ukraine's energy system continued. Two cities not far from Europe's largest nuclear power plant were shelled overnight, it said. More than 20 residential buildings, an industrial plant, a gas pipeline and a power line were reportedly damaged in Nikopol, which lies across the Dnipro River from the Zaporizhzhia plant.