Priti Patel restricted the disclosure of "a small set of documents" from an inquiry into the death of a woman poisoned by Novichok, it has emerged.
Dawn Sturgess died in 2018 after touching a nerve agent intended for a former Russian spy and his daughter in a suspected state-sponsored poisoning.

Public inquiry chair Lord Hughes said the immediate circumstances of her death would be dealt with in Salisbury.

The inquiry would then move to London to examine wider security issues.

The former home secretary signed a restriction notice on 27 July "without consultation", a pre-inquiry review was told earlier.

It prevented the disclosure of "a small set of documents" in an "exceptional measure", the Royal Courts of Justice in London heard.

"In most cases it ought to be you and not the Secretary of State who takes the decision," Andrew O'Connor KC, counsel to the inquiry, told Lord Hughes.

"All that said, it should be emphasised that this particular restriction notice is a limited measure - it applies to only a very small proportion of His Majesty's Government's documentation that has been made available to the inquiry," he added.

Michael Mansfield KC, the lawyer acting on behalf of Ms Sturgess' family, said they were "whistling and dancing in the dark".

He said he feared the inquiry would not take place next year as he urged Lord Hughes to guard against any further delays.

Early next year a date is due to be set for the start of the public inquiry, which might not begin until 2024.

A major challenge facing it is the handling of top-secret intelligence relating to Russia and the attack in Salisbury.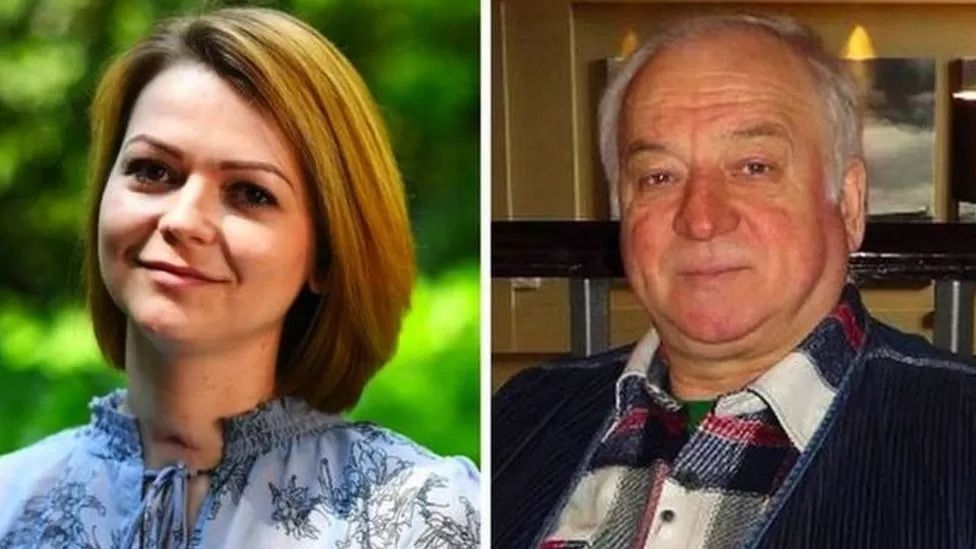 Sergei Skripal and his daughter Yulia survived the poisoning attempt
A government barrister, Cathryn McGahey KC, said it was "hugely important that nothing disclosed allows a hostile state or terrorist to prepare another attack, or to make another attack more deadly".
As a result, the public inquiry will involve some closed hearings.
Lord Hughes said when the inquiry moved to London it would allow "special security arrangements" to be put in place for some witnesses and was likely to include members of the security services.
In Salisbury a video link of the hearings will be provided for people.
Thousands of documents are being examined by police and security officials to ensure disclosing them publicly will not damage national security.
To date some 23,000 police documents have been reviewed, the pre-inquiry review heard.
It is believed members of a Russian military intelligence squad smeared the deadly nerve agent on the door handle of the former Russian double-agent Sergei Skripal.
Mr Skripal and his daughter Yulia were discovered unconscious on a bench in Salisbury on 4 March 2018, but later recovered.
Wiltshire police officer Nick Bailey was also poisoned following a search of their property, which is about eight miles (13km) from Amesbury where Ms Sturgess and her partner Charlie Rowley came into contact with Novichok on a discarded perfume bottle.
Ms Sturgess, 44, died in hospital on 8 July 2018.
An inquest began in front of Baroness Hallett in January 2021 but was converted into a public inquiry to allow wider security issues to be considered.