The Prince of Wales has pledged to serve the people of Wales with "humility and great respect".
Prince William and his wife Catherine were named the Prince and Princess of Wales by King Charles III on Friday.

In a phone call with Wales' first minister, the prince is said to have acknowledged his and the princess's deep affection for Wales.

The prince also spoke of his hope the royal couple would visit Wales soon.

Kensington Palace said the prince expressed they would "do their part to support the aspirations of the Welsh people".

"The prince and princess look forward to celebrating Wales's proud history and traditions as well as a future that is full of promise," the palace said.

"They will seek to live up to the proud contribution that members of the Royal family have made in years past."

The prince spoke of wanting to meet First Minister Mark Drakeford and other Welsh leaders at the "earliest opportunity" and thanked him for his "fitting tribute" to Her Majesty The Queen.

He was stationed with his young family at RAF Valley on Anglesey, making a home there in the earliest months of Prince George's life.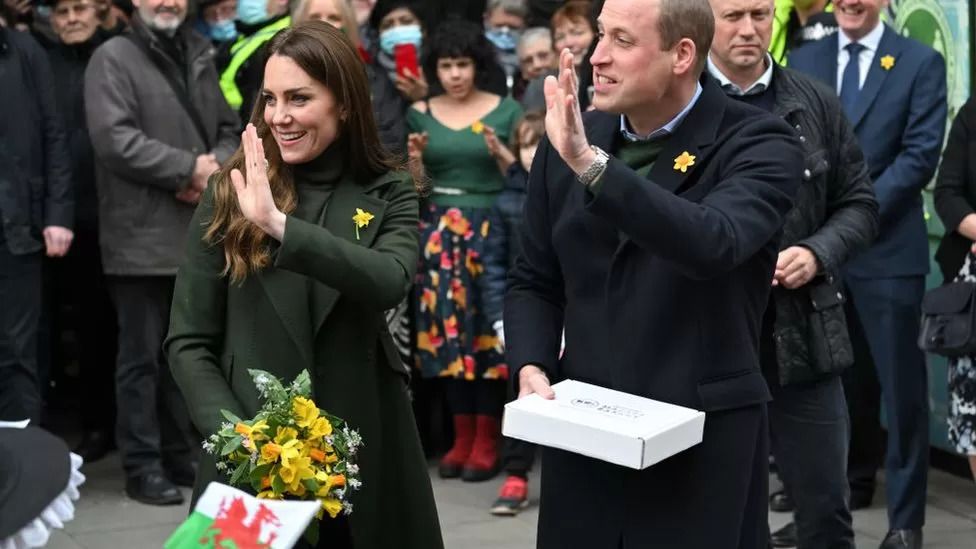 Prince William and Princess Catherine visited Wales to mark St Davids Day in March

King Charles III passed the title to his son during his first address to the nation following the death of the Queen, aged 96.

"Today, I am proud to create him Prince of Wales, Tywysog Cymru," said the King, who held the title for 64 years.

Following in the footsteps of Princess Diana, who died 25 years ago, Princess Catherine is said to "appreciate the history", but will "want to look to the future as she creates her own path", a source said following the announcement.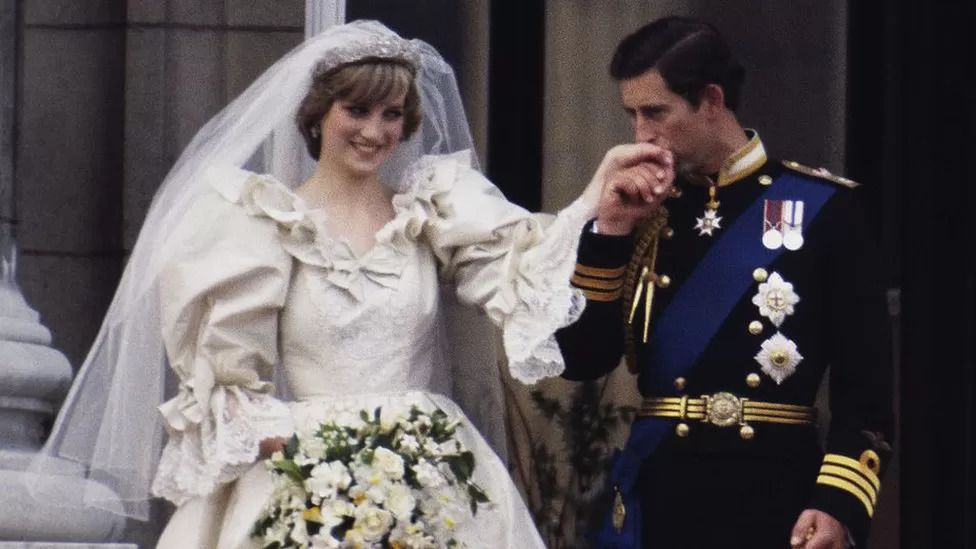 Princess Diana's title changed after her divorce from King Charles, and she became Diana, Princess of Wales

She has become the first since Princess Diana to use the well-known title, one that was also previously Camilla's but which she never used.

Catherine described Diana as "an inspirational woman to look up to" following her engagement to Prince William in 2010.

The royal couple will also take the Duke and Duchess of Cornwall titles, previously held by the King and Camilla, the new Queen Consort.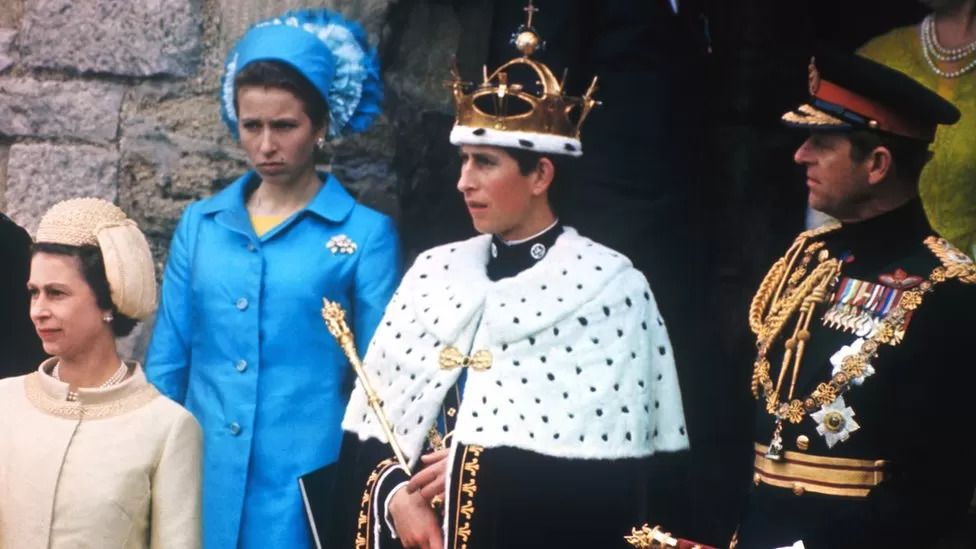 King Charles was crowned Prince of Wales in front of huge crowds at at Caernarfon Castle

The King was only 20 years old when he was crowned Prince of Wales in a ceremony at Caernarfon Castle, Gwynedd, in 1969.

The investiture was watched by a TV audience of millions around the world - however it is a title that has divided opinion in Wales.

An opinion poll of 1,020 people in June 2022, conducted by ITV and YouGov, suggested that 46% of people thought there should be another Prince of Wales, while 31% did not.

Prince William and Princess Catherine were last in Wales in June for rehearsals at Cardiff Castle of the Queen's Platinum Jubilee celebrations.

They were joined by Prince George and Princess Charlotte on their first official visit to Wales.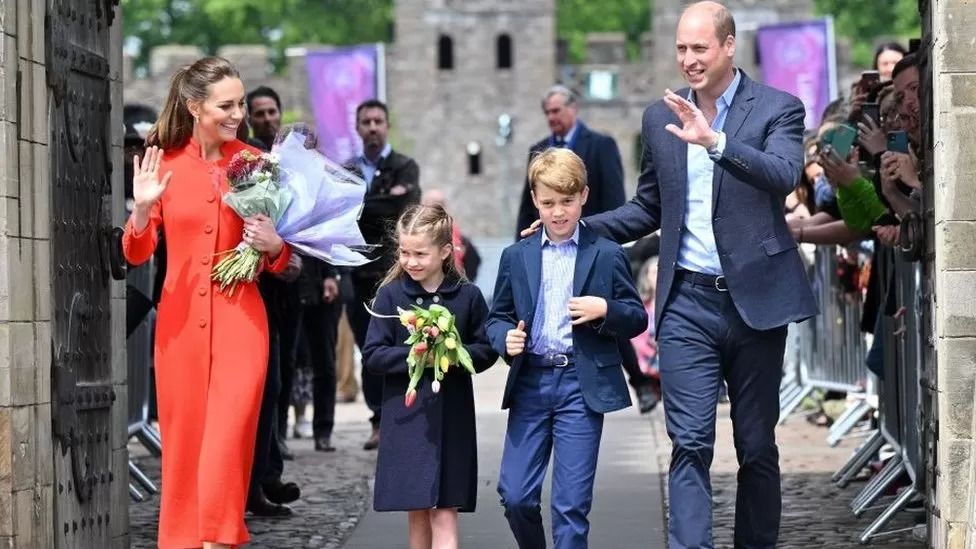 Prince George, eight, and Princess Charlotte, seven, made their first official visit to Wales with the Duke and Duchess of Cambridge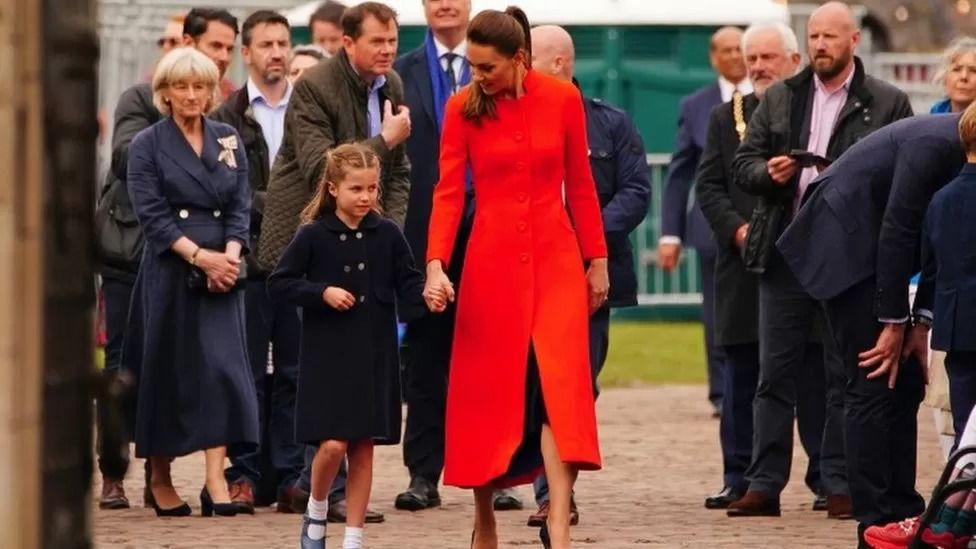 The visit was Princess Charlotte's first to Wales, along with her brother George

Earlier this year, in March, the prince and princess helped to mark St David's Day in Wales.

They baked Welsh cakes with members of a youth club and received a warm welcome from crowds of people during visits to Abergavenny and Blaenavon.

"Don't judge my cooking. It's not Bake Off," said the prince as the couple spent time in the kitchen at Blaenavon Hwb in Torfaen.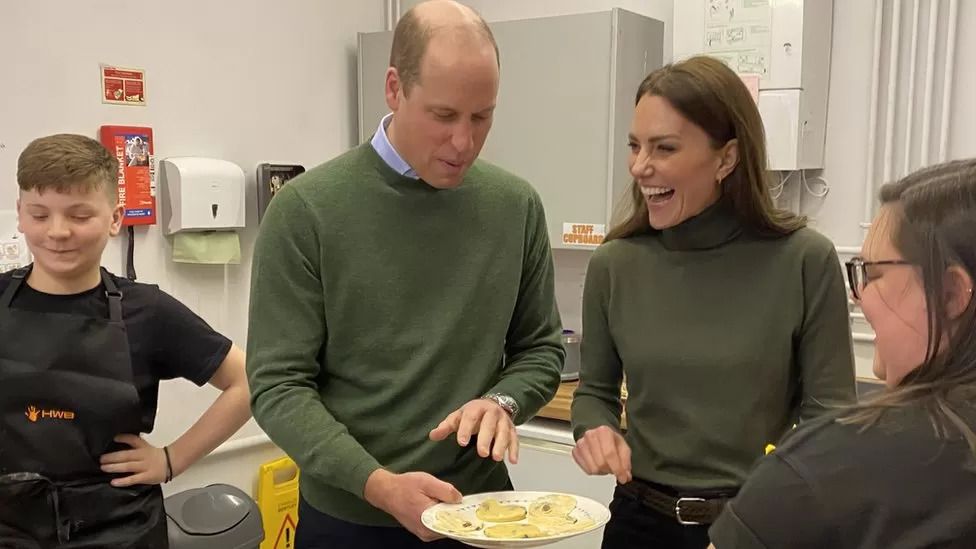 The princess joked about Prince William's attempt at making Welsh cakes

The royal couple's first home after their marriage in 2011 was on Anglesey, where the prince was working as a search and rescue helicopter pilot.

Their first child, Prince George, was born while they lived in Wales and they have since returned to visit old friends in north Wales.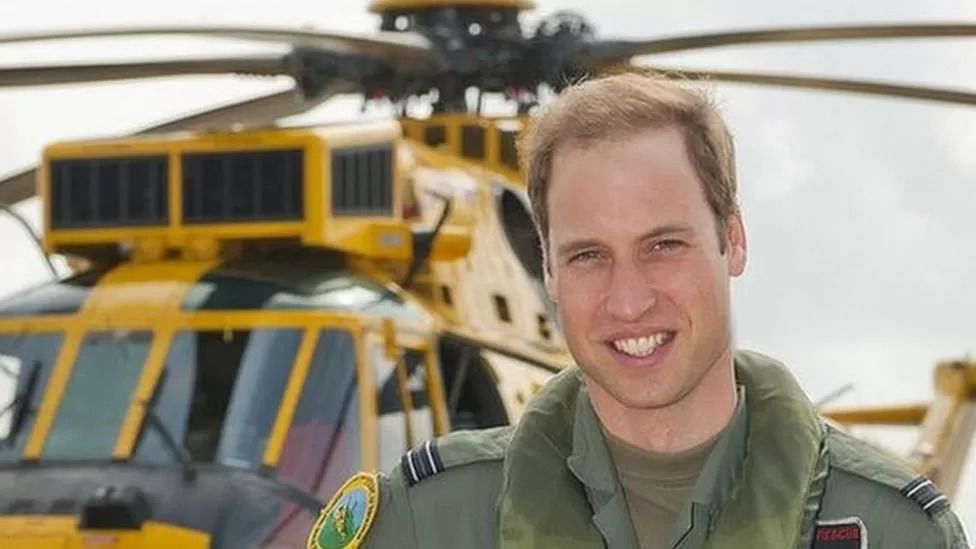 Prince William was a search and rescue pilot based at RAF Valley on Anglesey from 2010-13

The princess was regularly spotted in local supermarkets on Anglesey and she volunteered will the local Scout Association, and she also learnt how to sing the Welsh national anthem, Hen Wlad Fy Nhadau.

In a statement Kensington Palace said: "The prince and princess will spend the months and years ahead deepening their relationship with communities across Wales."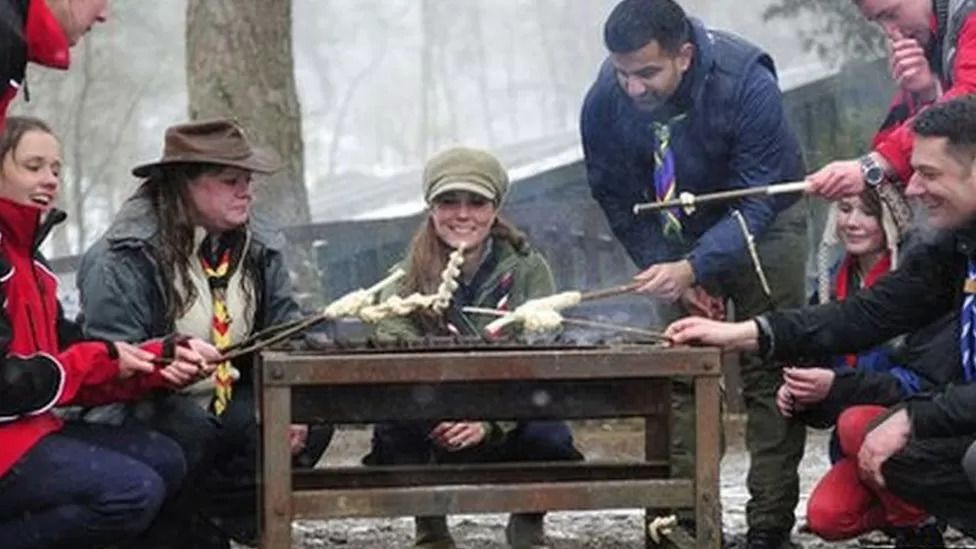 Princess Catherine was an active volunteer for the Scout Association on Anglesey