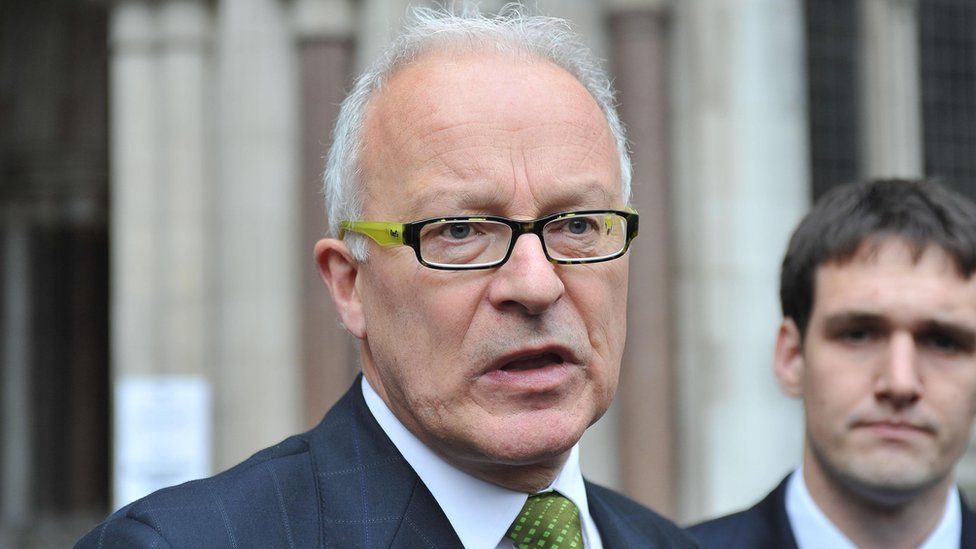 Phil Shiner: Former lawyer denies fraud over Iraq war claims
A former human rights lawyer has denied fraud charges linked to claims made against British Iraq War veterans.
Phil Shiner, 65, from Birmingham, pleaded not guilty to three counts at Westminster Magistrates' Court.

The former boss of Public Interest Lawyers was struck off by the Solicitors Regulation Authority in 2017 for pursuing false torture and murder allegations against British troops.

He was granted bail ahead of a hearing at Southwark Crown Court on 27 July.

Mr Shiner appeared for the hearing via a video-link.

The three charges relate to allegations of fraud offences over legal aid claims made in 2007 and information provided to the Solicitors Regulation Authority in April 2015.

Mr Shiner is alleged to have committed fraud by false representation in response to a question from the Solicitors Regulation Authority, which he "knew was untrue and misleading".

He is also alleged to have cold called clients in Iraq "in relation to alleged killings of Iraqi civilians by British Army personnel at the battle of Danny Boy".

The 2004 battle gave rise to claims against British soldiers after an order to remove the bodies of the Iraqi dead from the battlefield and take them back to a nearby camp along with nine prisoners of war.

Among the dead was 19-year-old Hamid Al-Sweady, who lent his name to a public inquiry after his uncle claimed he was murdered at the British camp.

Two charges allege Mr Shiner dishonestly failed to disclose information relating to a legal aid claim over an application for a judicial review of the Ministry of Defence's decision not to hold an independent inquiry into the death.