Female recruits at an army training centre look less smart than their male colleagues due to ill-fitting uniforms, an Ofsted report has found.
Inspectors found issues with uniforms at Army Training Centre (ATC) Pirbright in Surrey prevented women "looking as presentable" as their male peers.

The report which looked at 12 training bases also discovered "serious and persistent" flaws in accommodation.

The Ministry of Defence (MoD) said it was "committed to making improvements".

At ATC Pirbright officials found women recruits were not always given properly fitting trousers and shirts, and were at increased risk of injury due to ill-fitting equipment such as webbing and rucksacks. At the time of inspection there were 116 female recruits at the base, which provides basic training for new regular and reserve army recruits joining a range of corps.

Ofsted, the government education watchdog, has asked the MoD to ensure female recruits receive suitable kit and uniforms, as well as "accommodation that provides adequate privacy, security and facilities".

Writing in the report, Amanda Spielman, the chief inspector said: "Too often, the needs of female recruits or trainees are not considered fully, especially when there are few of them in one place."

The comments come after Ofsted inspectors visited a dozen army, RAF and Royal Navy training bases as part of its annual report looking at the effectiveness of training, care and welfare of recruits, trainees and officer cadets.

Leaking roofs and cold showers

Ofsted, which normally inspects schools, also called on the MoD to urgently deal with the "continuing and repeated failures" in infrastructure.

RAF Officer Training Academy at RAF Cranwell in Lincolnshire was graded as "requiring improvement" over "inadequate" facilities. Inspectors also found classrooms unusable due to leaking roofs and that unreliable heating and hot water supplies left officer cadets unable to keep warm and have hot showers.

Ofsted said "urgent and significant repair and renovation" was needed at the academy as it was negatively affecting the morale and well-being of officer cadets.

The report described how too often senior officers across the armed forces were spending time dealing with the "legacy of a lack of investment in infrastructure, or dealing with poor maintenance contracts".

The Defence Medical Academy, which oversees the medical education of trainee medics and nurses, was also judged as "requiring improvement" over the quality of training.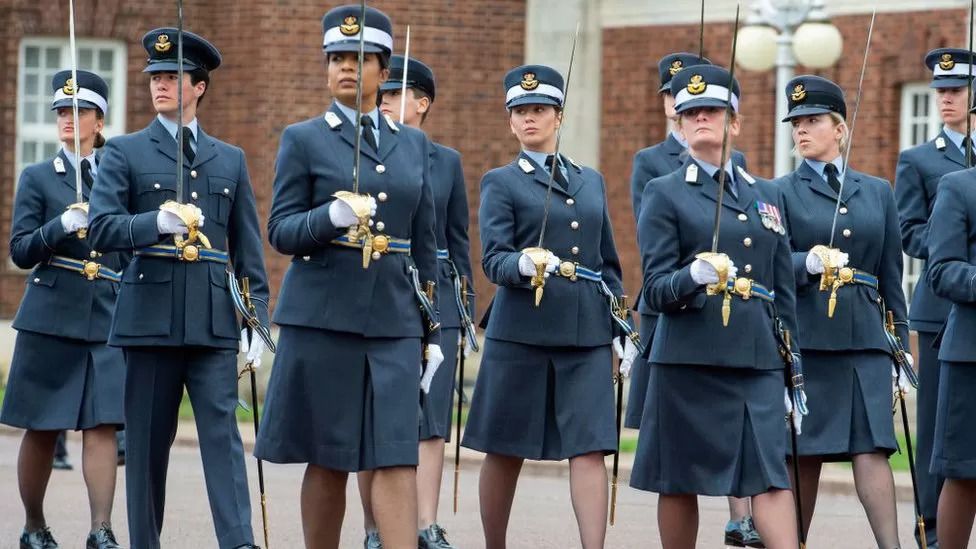 RAF officer cadets were having cold showers due to hot water issues at accommodation

Ofsted graded ten other training establishments "good" with high-quality training, effective care and welfare arrangements.

Ms Spielman congratulated the good training bases but added: "I have reported persistent and serious weaknesses in resources, infrastructure and accommodation for the past six years.

"As this report demonstrates, such weaknesses affect the quality of training and recruits' and trainees' experiences."

The chief inspector urged the MoD to address her recommendations "swiftly and with resolve".

Sarah Atherton, minister for defence people, veterans and service families, said she was pleased with the improvement of initial training but stated that more work was needed.

She said: "We remain committed to ensuring that our recruits and trainees receive the best start as they embark on their military careers."

A Ministry of Defence spokesperson said: "We are grateful to Ofsted for their report which once again demonstrates we are providing world leading training to our personnel and those joining the Armed Forces.

"The report forms part of our continual assessment of the care and welfare in training to ensure we provide the best experience possible, and we are committed to making the improvements identified, including those for women joining the Armed Forces and the initial training estate infrastructure."