For the first time, the Alliance Party has become the third-biggest in the Northern Ireland assembly after a strong performance in Thursday's election.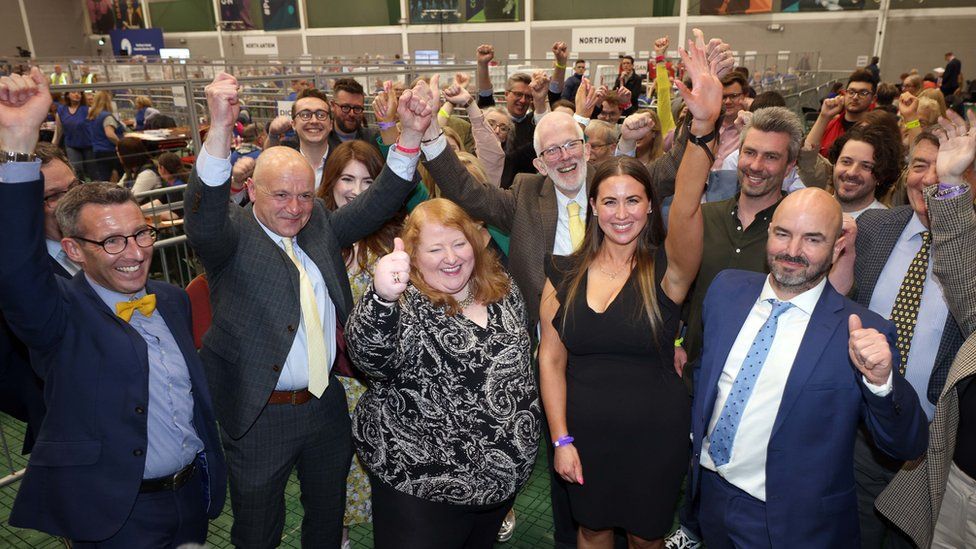 The Alliance Party, led by Naomi Long seen in the centre, made big gains in the election
The centre-ground party won 17 seats - up from the eight it won in 2017 - and 13.5% of first preference votes.

Alliance defines itself as separate from the traditional unionist and nationalist blocs in Northern Ireland's politics.

It is the best assembly election result for a party from outside those two blocs.

Alliance also has one MP in Westminster.

Who is the leader?

Naomi Long has been in charge of the party since 2016.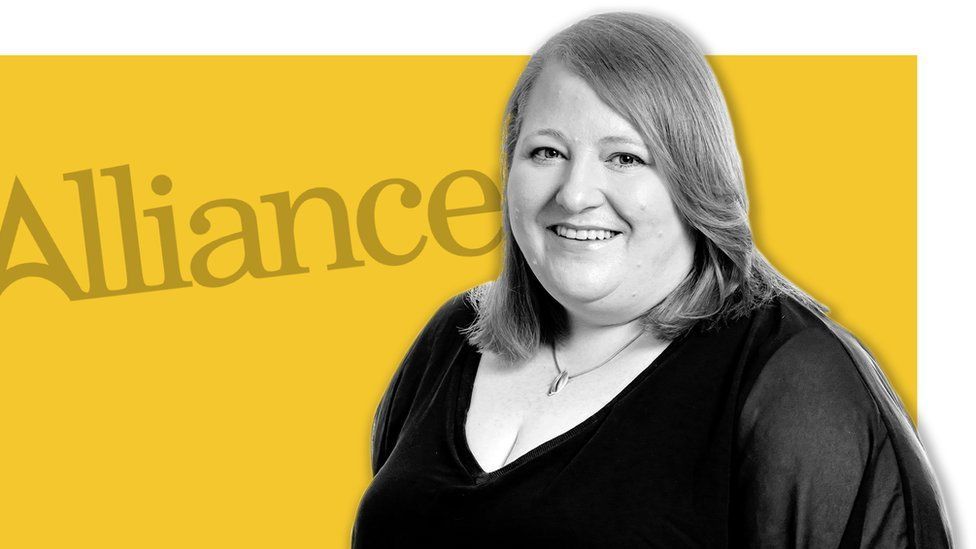 Naomi Long's party has strong links with liberal parties around the world, including the Liberal Democrats at Westminster

She was first elected as an assembly member for Belfast East in 2003 and also served as the constituency's MP from 2010 to 2015, as well as briefly serving as a member of the European Parliament for Northern Ireland in 2019.

Since January 2020, she has been Northern Ireland's justice minister.

What does it believe?

Alliance defines itself as a progressive, cross-community party broadly based in the centre of the political spectrum.

It has strong links with liberal parties around the world, including the Liberal Democrats in the UK.

Among its key policies are a support for integrated education - where children from Catholic and Protestant backgrounds are educated together - fixing the health care system which it describes as "broken" and delivering a "green new deal" to create new jobs and tackle climate change.

The party also wants a big shake-up to how the system of government works in Northern Ireland.

Under current rules the Stormont Executive is made up of ministers from the biggest parties, who are required to govern together.

Alliance wants to make the governing coalition voluntary, and wants the posts of first minister and deputy first minister both to be renamed "joint first minister".

It argues these changes would make government in Northern Ireland more functional and stable.

What is the Alliance Party's history?

The party was set up in 1970 and for many years was Northern Ireland's fifth largest party overall.

It was formed in response to the rapidly worsening violence taking place, known as the Troubles, and originally represented moderate and non-sectarian unionism - but over time, it has come to represent wider liberal and non-sectarian concerns.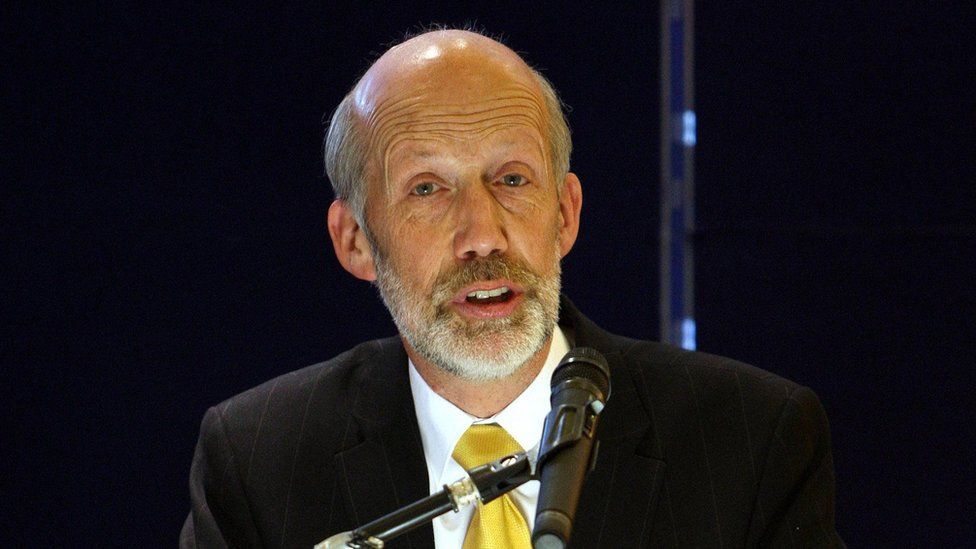 David Ford led the party for 15 years

It strongly supported the Good Friday Agreement in 1998 but in 2003 it had a very disappointing assembly election, winning just 3.7% of the first preference vote, although it did hold on to six seats.

From 2017 onwards it has picked up a string of good election results, particularly in the council, European and general elections of 2019.

That trend has now continued.