Sunday's front pages focus on the impartiality row between presenter Gary Lineker and the BBC.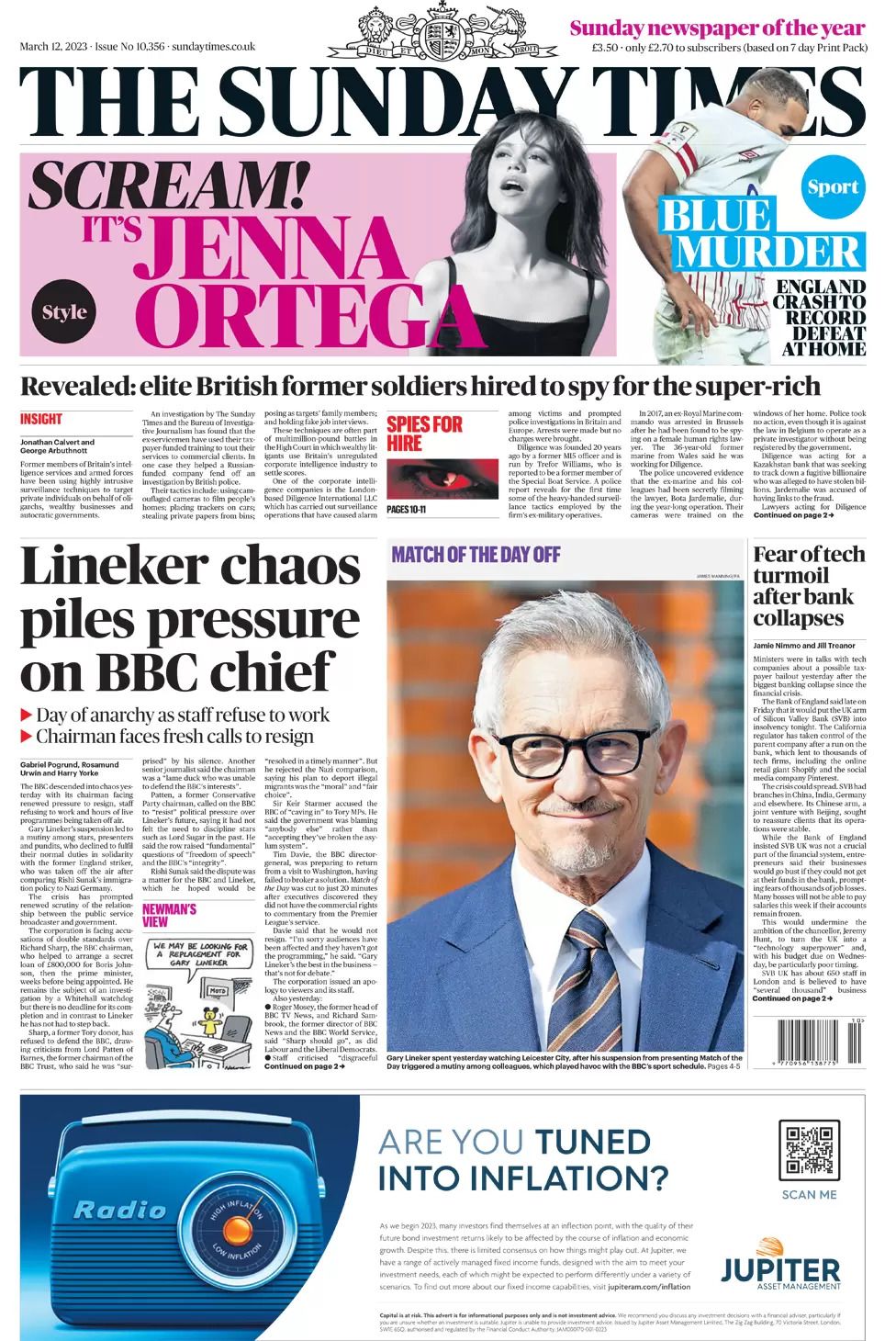 Most of Sunday's front pages reflect the impact of a day of disruption for sports programming at the BBC following the decision to ask Match of the Day host Gary Lineker to step aside. In its front page, the Sunday Times reports that the broadcaster has "descended into chaos with its chairman facing renewed pressure to resign". The paper says Lineker's suspension from hosting Saturday's MOTD in an impartiality row over his social media use "led to mutiny" as many presenters, pundits and commentators pulled out in solidarity.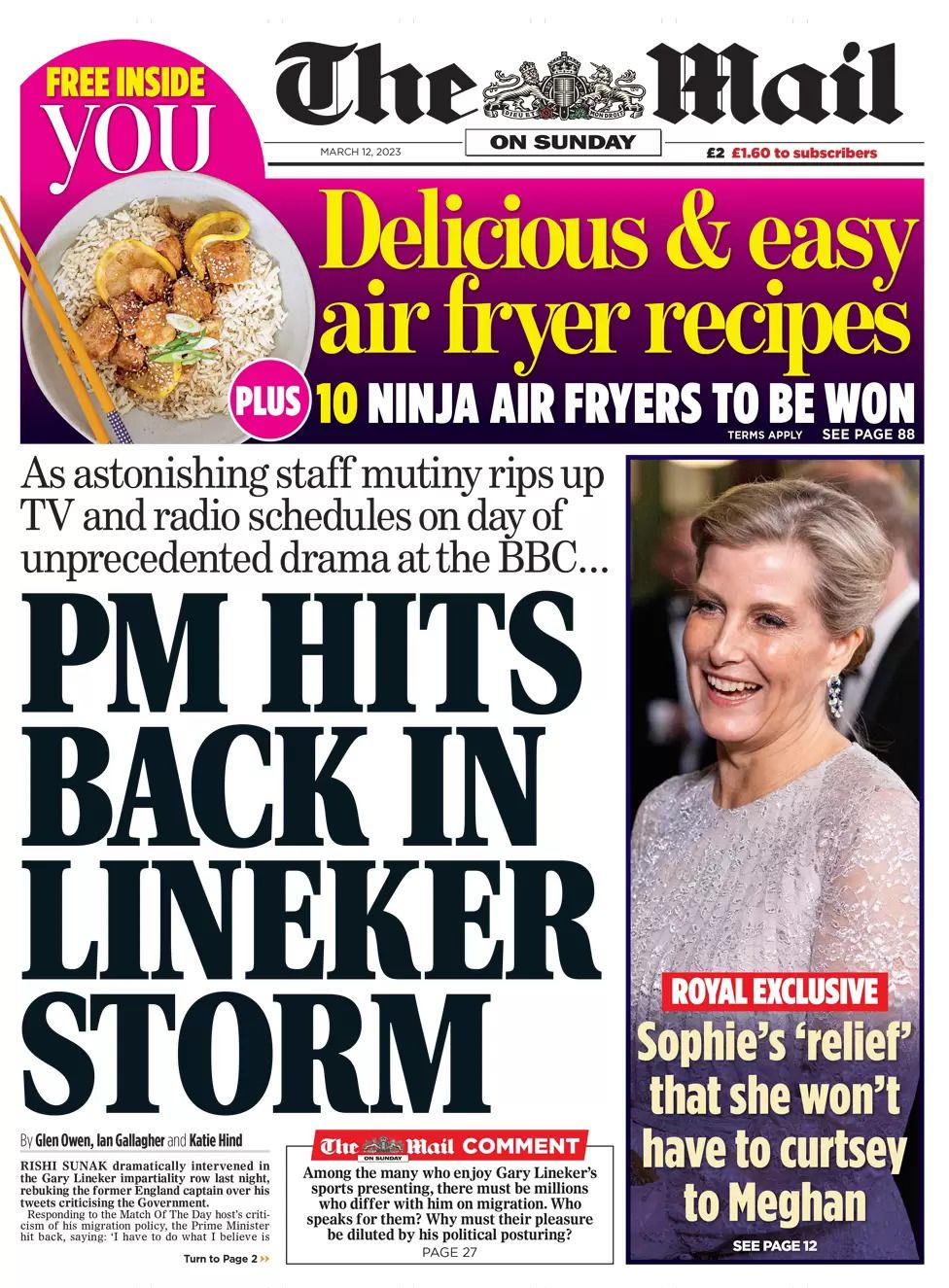 The Mail on Sunday says Prime Minister Rishi Sunak has "dramatically intervened" in the impartiality row between football star Gary Lineker and the BBC. The paper says the PM defended the asylum policy that the presenter criticised. The paper calls the change to the BBC's sports programming schedule on Saturday a "day of unprecedented drama" amid an "astonishing staff mutiny".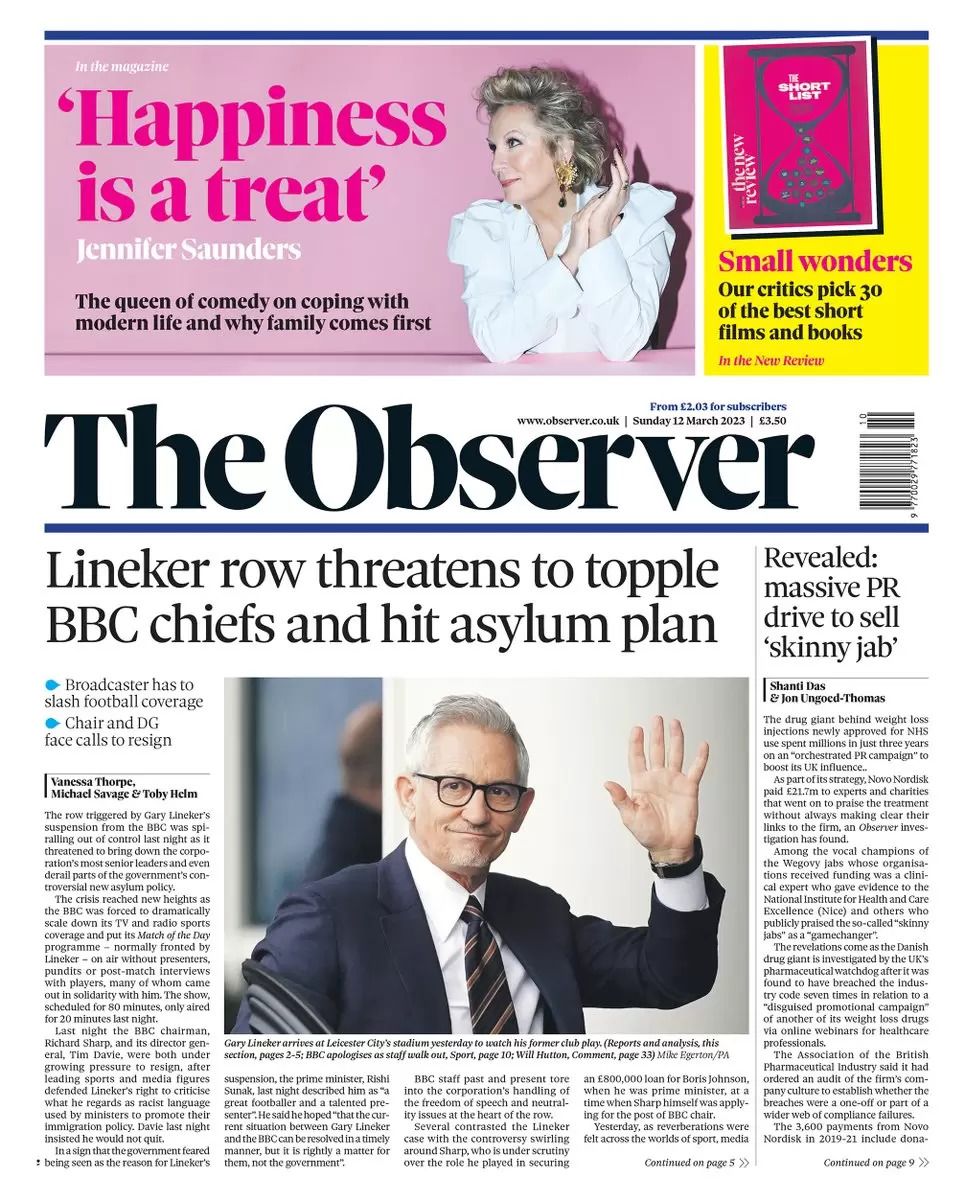 The Observer says the Lineker row "threatens to topple BBC chiefs" as well as "derail parts of the government's controversial new asylum policy". In its Sunday spread, the paper reports that BBC Chairman Richard Sharp and the corporation's Director General Tim Davie "were both under growing pressure to resign," as leading sports and media personalities have continued to defend the football star's "right to criticise what he regards as racist language used by ministers to promote their immigration policy".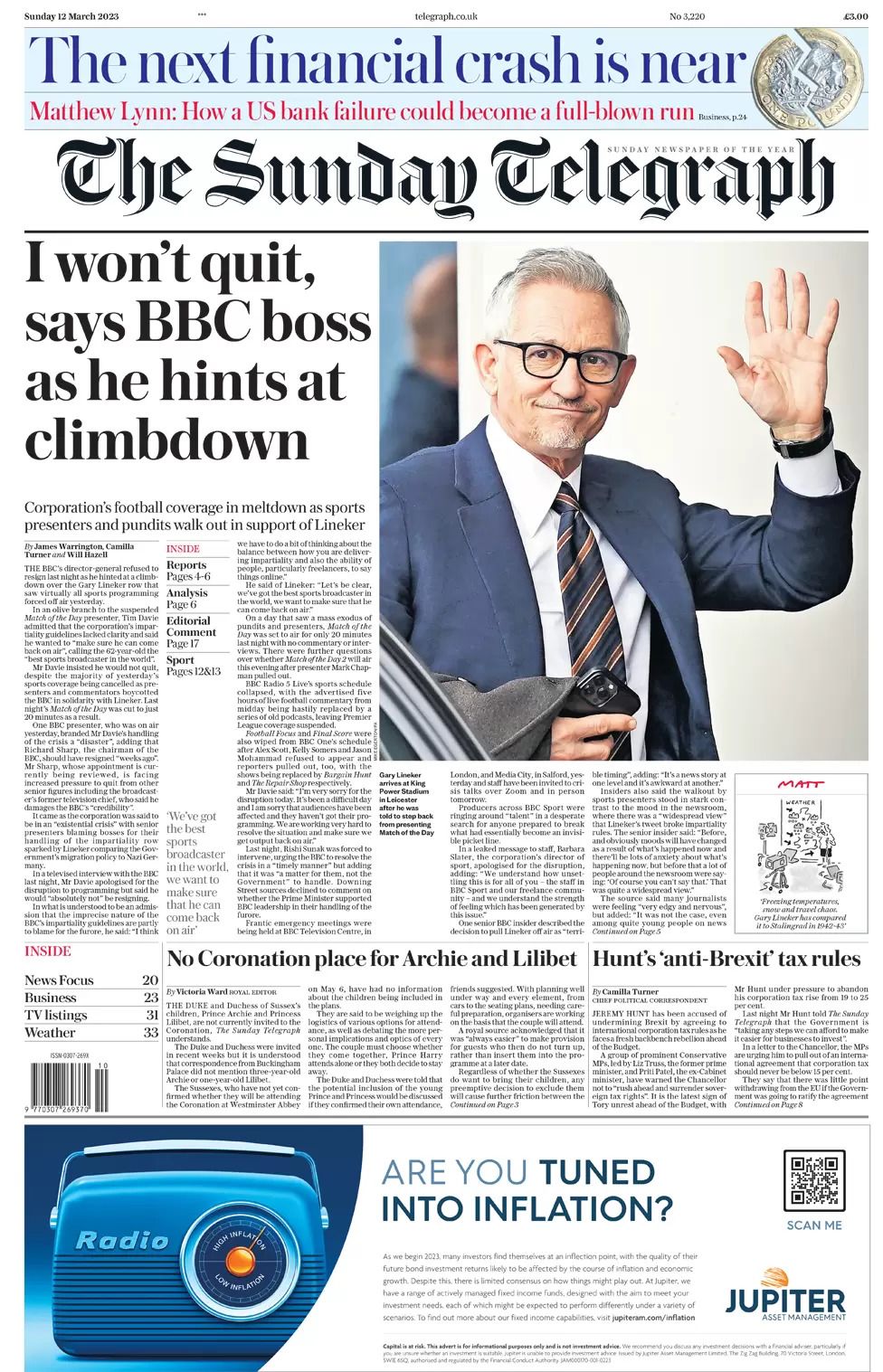 The Sunday Telegraph reports on comments made by BBC Director General Tim Davie, who said he would "absolutely not" be resigning but admitted "this has been a tough time for the BBC". Interviewed by BBC News, Mr Davie apologised to licence fee payers after a day of disruption for sports programming.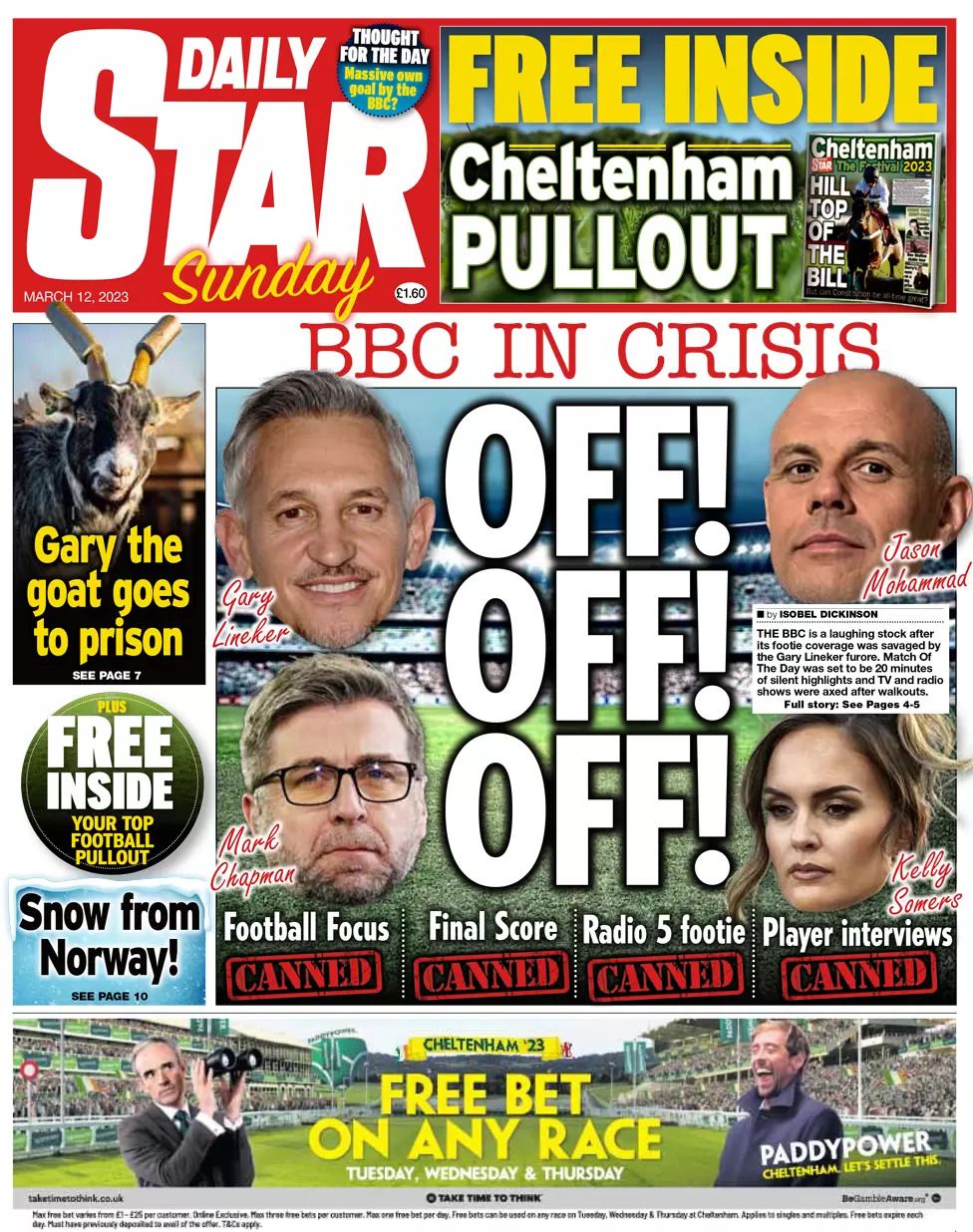 The Daily Star calls the BBC "a laughing stock" after much of the broadcaster's football coverage "was savaged by the Gary Lineker furore".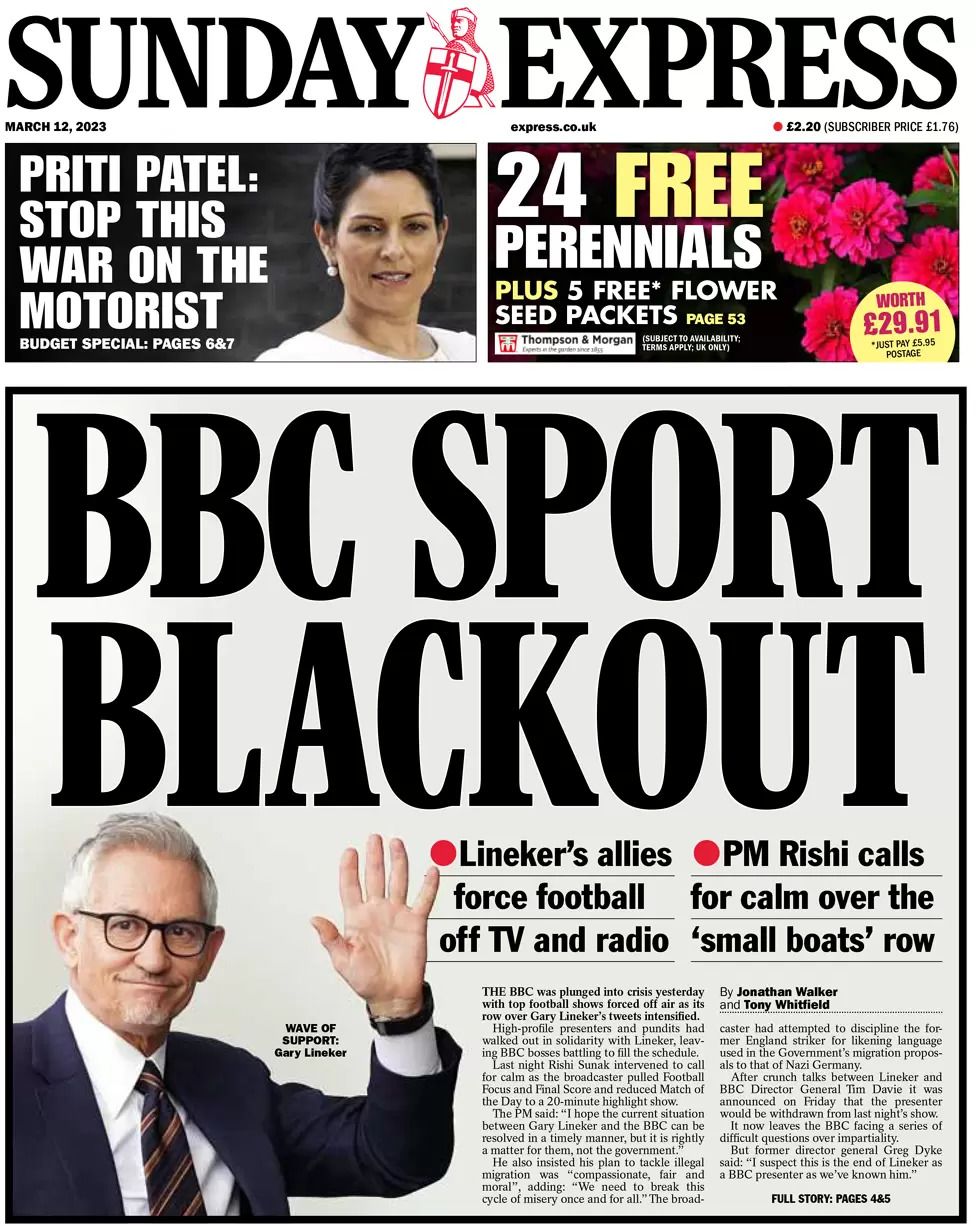 "BBC Sport blackout" is the Sunday Express' headline. The paper says the BBC was "plunged into crisis... with top football shows forced off air" - as many presenters, pundits and commentators decided to walk out in solidarity with Gary Lineker.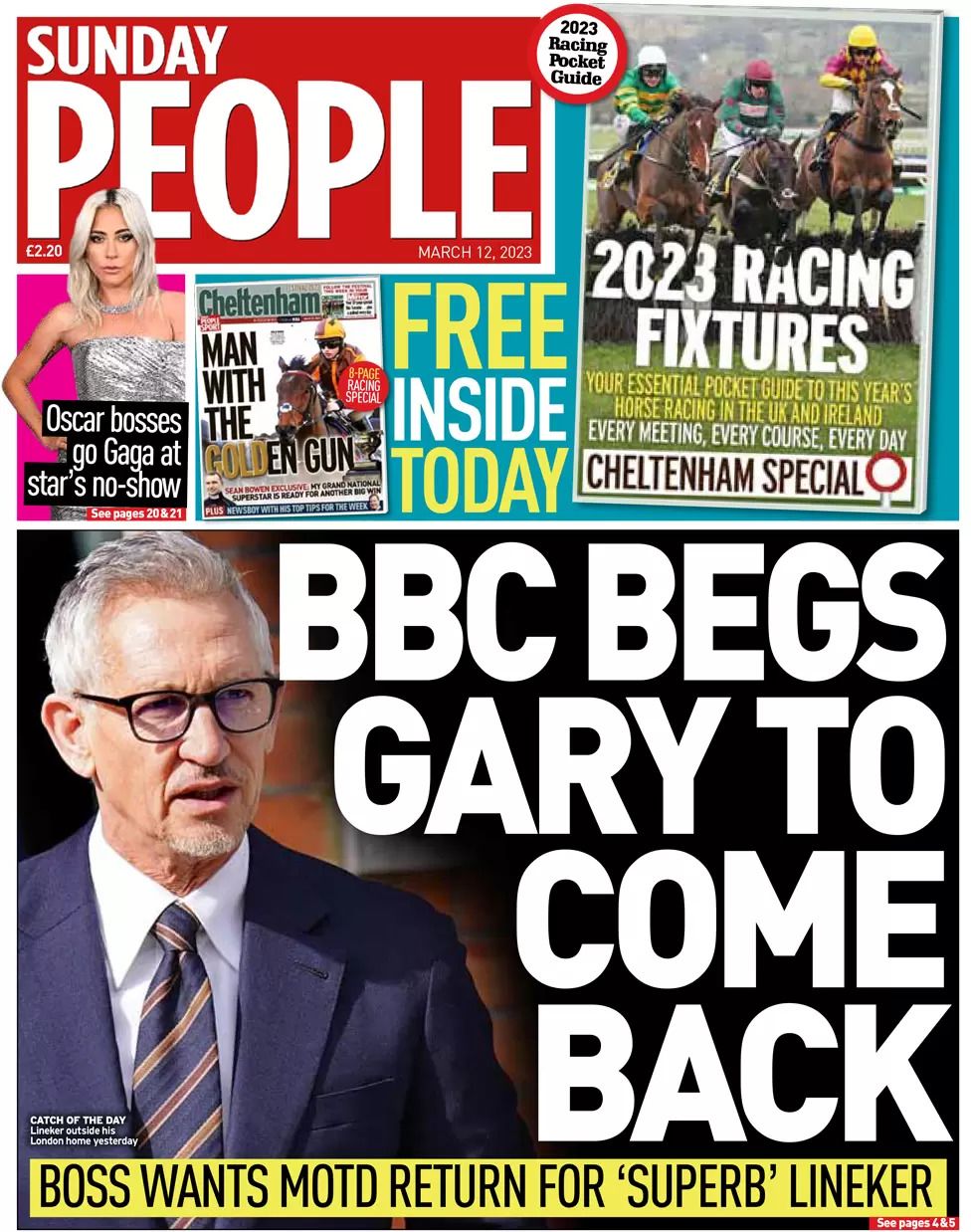 "BBC begs Gary to come back" is the Sunday People's headline. As the row between the football star and the BBC enters another day, the Sunday paper reports on the wish from BBC boss Tim Davie's wish for the return for "superb" Lineker.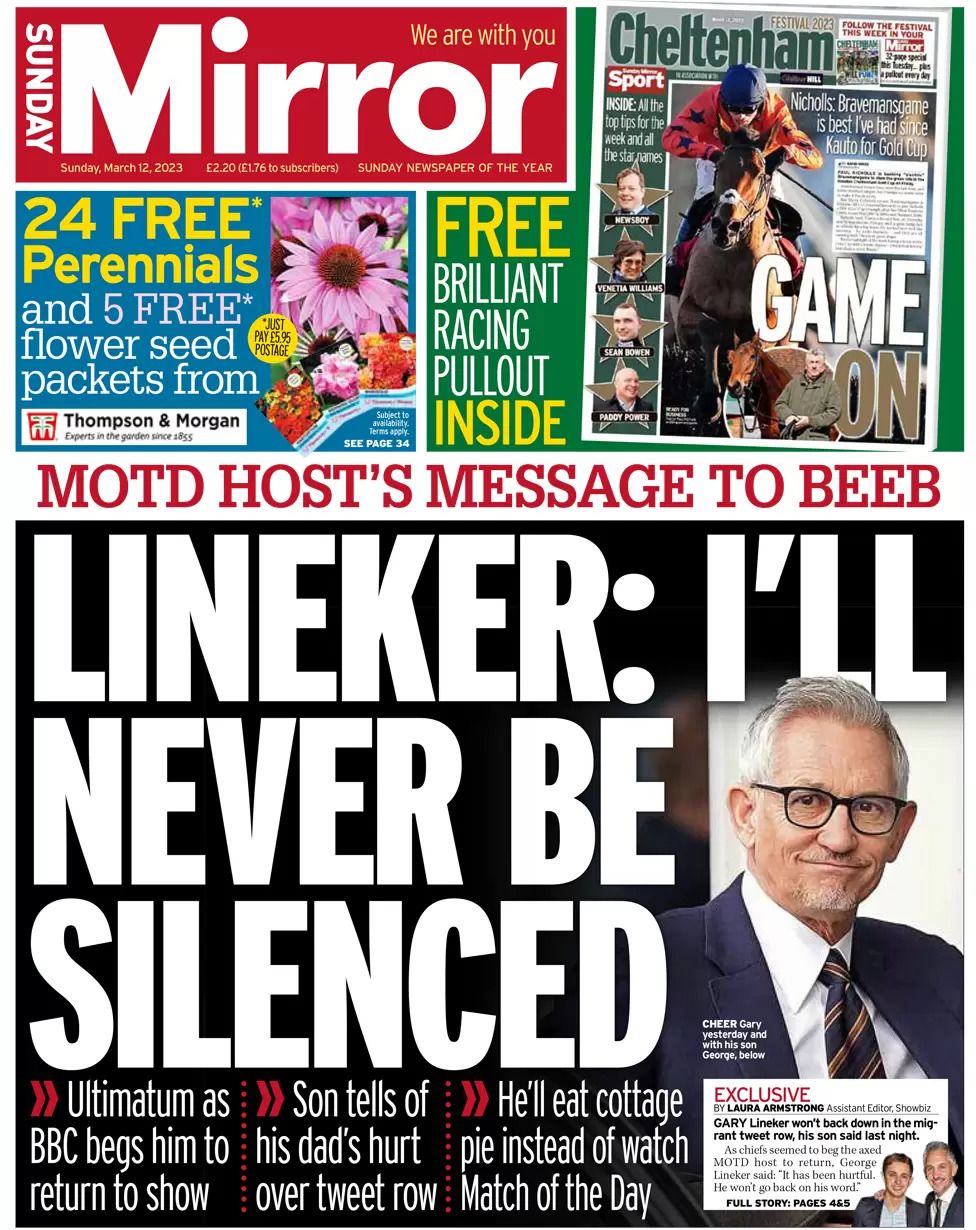 The Sunday Mirror leads on comments from Gary Lineker's son, George. The paper says he has described the row as "hurtful" but says his father "won't go back on his word" and be silenced.