Downing Street says it is not investigating allegations that MPs calling for the PM's resignation have been blackmailed by government whips.
Labour called for an inquiry after senior Tory MP William Wragg said threats that would "seem to constitute blackmail" had been made to colleagues.

No 10 said it had not seen any proof of such behaviour.

A spokesman said they would look "carefully" at any evidence presented to them but they were not seeking it.

Asked whether Boris Johnson would condemn any attempt to blackmail MPs, his deputy official spokesman said: "It's obviously the role of whips to encourage MPs."

Mr Wragg - who has called for Mr Johnson to resign - raised concerns about blackmail and intimidation on Thursday.

He said he had been told ministers, advisers and staff at No 10 were "encouraging the publication of stories in the press seeking to embarrass" MPs who were calling on Mr Johnson to resign.

Separately, a group of MPs met on Thursday to discuss going public with their own complaints of intimidation by the whips - the MPs in charge of party discipline.

Known as the "pork pie plotters", the group has been meeting regularly to discuss whether to oust Mr Johnson, over revelations he attended a drinks a party during lockdown.

The Times reports they are considering releasing text messages and a secret recording of a "heated" conversation with the chief whip to support their claims.

The BBC has also been told an MP had been threatened with losing their seat under changes to constituency boundaries.

One of the rebel MPs told the BBC that Mr Johnson's team, rather than the party's whips, were now reaching out to try to them get back on-board.

They added: "It's clear the whip office machine has completely broken down, and No 10 realises an enormous mistake has been made and are now properly reaching out to those they should have in the first place, rather than making an enemy of backbenchers who were wavering."

The prime minister has been under pressure since he admitted attending a drinks event during the first lockdown, although he says he believed it was a work event.

Mr Johnson has faced calls from some of his own MPs to step down, however he appears to have temporarily survived the challenge to his leadership, with many Conservatives saying they will wait for Sue Gray's report before making a judgement.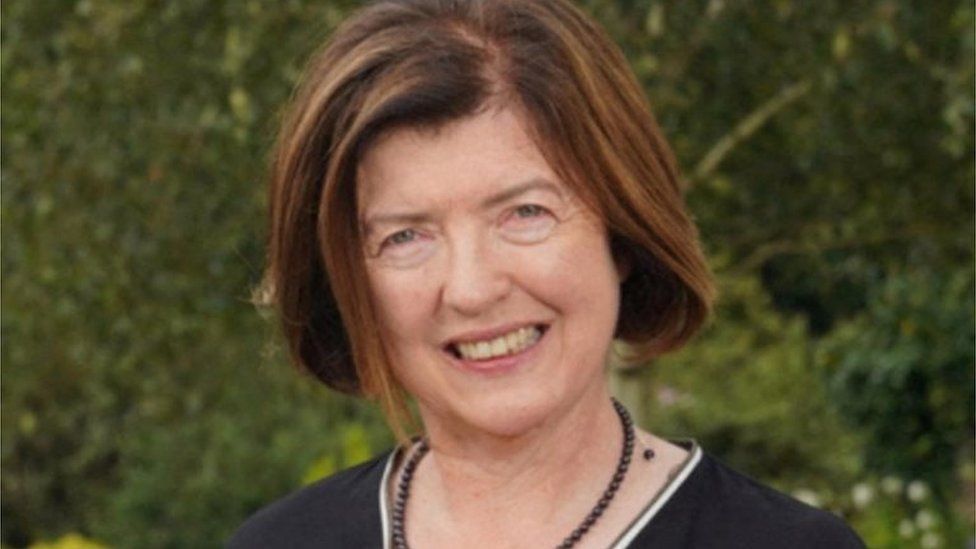 MPs in Westminster are awaiting Sue Gray's report which could be completed next week

The senior civil servant is investigating gatherings that took place on government premises while coronavirus restrictions were in place.

Asked about Mr Johnson's future, Foreign Secretary Liz Truss - who has been touted as a leadership contender - said she supported him "100%" and that she wanted him to "continue as long as possible in his job".

Meanwhile, Business Secretary Kwasi Kwarteng has questioned claims an MP was threatened with cuts to school funding in his constituency if he did not back the government.

Christian Wakeford - who defected from the Conservatives to Labour in protest at Boris Johnson's leadership - says ministers had previously threatened to withdraw funding for a new secondary school in his Bury South constituency if he voted against the government.

Mr Wakeford told BBC North West Tonight: "This is a town that's not had a high school for the best part of 10 years and how would you feel with holding back the regeneration of a town for a vote?"

The funding bid for the school was approved in February 2021, and it is expected to open in 2024.

Labour sources say the vote in question was about extending free school meal provision.

Mr Kwarteng said the accusation was "probably not true" but would be investigated if evidence emerged.

He said he had "never heard of anything like this" since becoming an MP but if it had happened it would be "very seriously regarded" by the government.

He added that is not "how parliamentary democracy should be conducted".

Asked about Mr Wakeford's allegations on Thursday, Boris Johnson said he had "seen no evidence" to support them.

Former Conservative MP Ben Howlett told BBC News he had been threatened by a whip to make sure he supported the government's Brexit policy.

"One of the tactics used to make sure I fell into line... was to threaten the withholding of money to pay for an investigation into whether this link road was being built."

He said the whips system was "completely unacceptable" and needed to be reviewed.
Christian Wakeford says he was threatened to vote in a certain way