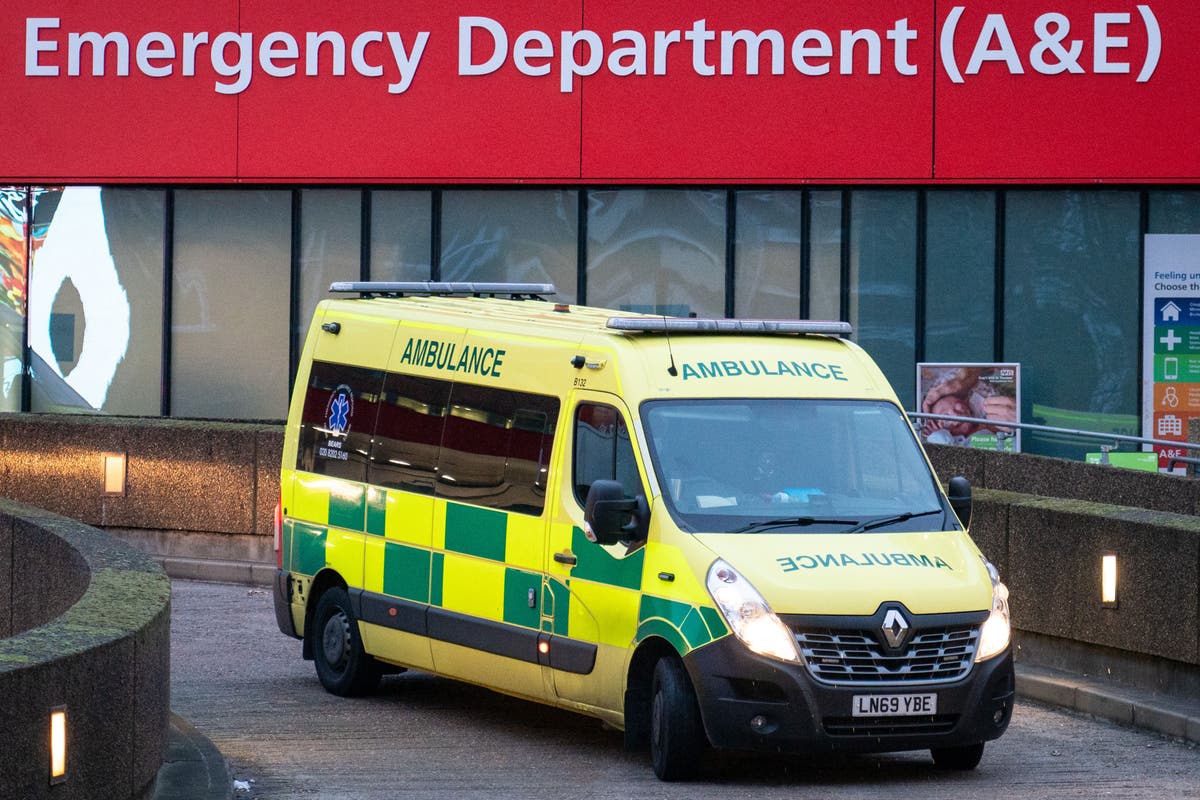 More than 10,000 ambulance workers in England and Wales vote to strike
More than 10,000 ambulance workers have voted to strike across nine trusts in England and Wales, the GMB union has announced.
It comes just days after the Royal College of Nursing confirmed that thousands of their members would a walkout across Britain's hospitals on December 15 and 20 in a dispute over pay.

The NHS is preparing for the likely cancellation of thousands of operations and appointments next month, with several health unions currently balloting for industrial action. Midwives, physiotherapists and cleaning staff could also strike this winter.

Paramedics, emergency care assistants, call handlers and other staff will walk out in nine trusts, including South East Coast Ambulance Service, South Central Ambulance Service, West Midlands Ambulance Service and South West Ambulance Service.

Workers at the London Ambulance Service (LAS) will not be involved in the strikes.

The GMB said workers across the ambulance services and some NHS trusts have voted to strike over the Government's 4 per cent pay award, which it described as another "massive real-terms pay cut".

The union will meet with reps in the coming days to discuss potential strike dates before Christmas.

A spokesperson for GMB said: "No one in the health service takes strike action lightly - today shows just how desperate they are.

"This is as much about unsafe staffing levels and patient safety as it is about pay. A third of GMB ambulance workers think delays they've been involved with have led to the death of a patient.

"Something has to change or the service as we know it will collapse."

Health and Social Care Secretary Steve Barclay said that the unions pay demands were "unaffordable" and that strikes were in "nobody's best interests as we approach a challenging winter".

"Our priority is keeping patients safe during any strikes and the NHS has tried and tested plans to minimise disruption and ensure emergency services continue to operate.

"My door remains open to discuss with the unions ways we can make the NHS a better place to work."

In London, nurses will strike at four trusts - Great Ormond Street, Guy's and St Thomas', Imperial College and the Royal Marsden. Industrial action will also take place at the North Central London integrated care board (ICB).

However, strikes will not take place at other London trusts which met the threshold for industrial action. This includes Kings College Hospital, St George's University Hospitals and Tavistock and Portman.