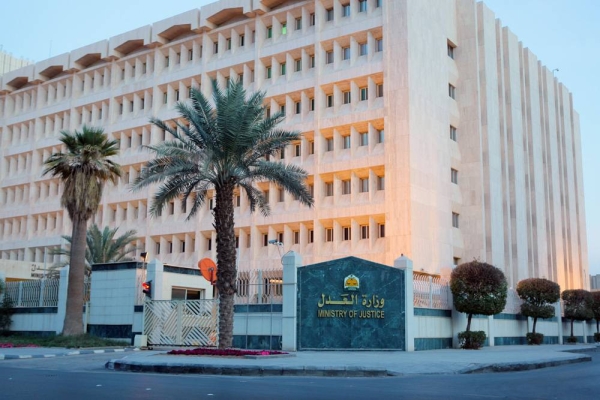 Ministry of Justice allows digital property conveyance through 17 local, foreign banks
The Ministry of Justice allowed the digital property conveyance service through 17 local and foreign banks licensed by Saudi Central Bank (SAMA), Saudi Press Agency (SPA) reported on Tuesday.
The ministry allowed the real estate title e-registration service through ten local banks and seven foreign banks starting from Sept. 21, in coordination with SAMA.The ministry affirmed that the move aims to serve a large number of beneficiaries through depositing the amounts of real estate transactions in their bank accounts.

This integrated electronic process starts with the acceptance of a transaction by parties, then transferring the amount to the seller, followed by transferring the property ownership to the buyer electronically through "najiz.sa" portal.

The move does not need any human interference, nor visiting the bank or the notary to complete the transaction. The ministry stipulated that both parties should be Saudis and have an active account on the "Absher" app.

These banks include Bank Albilad, Riyad Bank, Saudi British Bank (SABB), Bank AlJazira, The Saudi Investment Bank (SAIB), Arab National Bank (ANB), Banque Saudi Fransi (BSF), Alinma Bank, Al Rajhi Bank, National Commercial Bank and Samba Financial Group — known currently as Saudi National Bank (SNB) — NBK Group, Bank Muscat, National Bank of Bahrain, BNP, Gulf International Bank (GiB), JP Morgan and T.C. Ziraat Bankası A.Ş. in cooperation with SAMA.