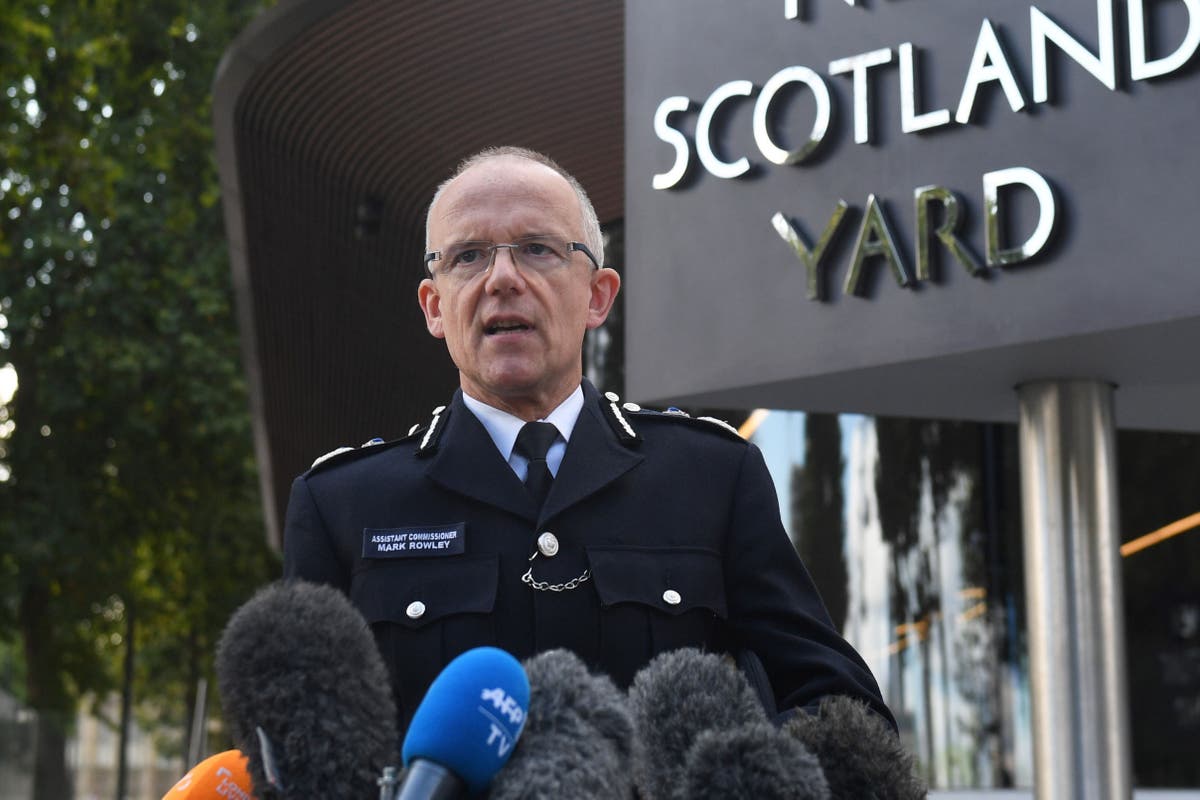 Met chief Rowley marks first 100 days with drug gangs blitz
Sir Mark Rowley says he will restore public confidence in his force, though it will take months
Dozens of London's most dangerous offenders are being taken off the streets through a new purge on city drugs gangs, Sir Mark Rowley said on Wednesday as he marked the end of his first 100 days as Met Commissioner by admitting that more needs to be done to boost public confidence in his force.

Sir Mark said arresting more of the "men of violence" behind the capital's drugs trade was one of the key objectives in a "month-by-month rolling plan" of improvements that he was seeking to deliver. He said other priorities included strengthening neighbourhood policing and community relations in a "relentless" mission to increase public safety and confidence.

But he admitted that his intended transformation of his force — rocked by a series of scandals and a negative rating from the police inspectorate — will take many months more to deliver.

"Trust and confidence are very slow things to move and they've been on a downward trajectory for three or four years and it's not going to bounce back in three months," he told the Standard.

"But we have shown we can operate differently and over the next year or so we should start to see the first response to that from the public." He added that improvements were coming "by taking one step at a time and showing we can work differently in our communities and in taking on those who corrupt our integrity as we build our longer-term strategy" in a "month, quarter by quarter, rolling plan of making a difference for London as we arrest more people, put more people in neighbourhoods, solve more problems".