An MP cautioned for assaulting his wife will be allowed to represent his party again at Westminster.
Plaid Cymru has returned the whip to Jonathan Edwards, who had been sitting as an independent, despite having been given his party membership back.

The decision comes despite a ruling body of the party having earlier recommended to not re-admit Mr Edwards to the group.

The MP was suspended in July 2020, two months after being arrested at home.

Details of the incident are not known, but at the time he said he was "deeply sorry", adding it was "the biggest regret of my life".

Splits emerged in the pro-independence party last month after a disciplinary panel gave the go-ahead for Mr Edwards to have his membership restored, but while the party considered whether to represent the party in the Commons again.

The situation was criticised by local party members who wanted Mr Edwards to be a fully-fledged Plaid MP, while others called for the party to take a stand against domestic violence and keep him him out of the party altogether.

In May, former party leader Leanne Wood called for Mr Edwards to be banned from Plaid if it "is serious about stamping out misogyny and domestic abuse".

The party's chairwoman Beca Brown said Plaid's decision came following "procedural advice" it received, but added that a review would look at how the party could be "truly free from a culture of misogyny".

The MP for Carmarthen East and Dinefwr, who had been sitting as an independent, said: "I wish to apologise unreservedly again for the action that led to my suspension and express my deep remorse for the hurt which I have caused.

"My colleagues in the Westminster group and the wider party have championed the rights of women and all victims of abusive behaviour. I regret that my actions took the focus away from this important work."

He added that the past two years had been "a period of deep reflection in which I enrolled on a domestic violence awareness course which has helped me understand the impact my action had on others".

Mr Edwards rejoined the party after Plaid's disciplinary panel found he had expressed "sincere remorse" and undergone an "extended period of self-reflection and learning".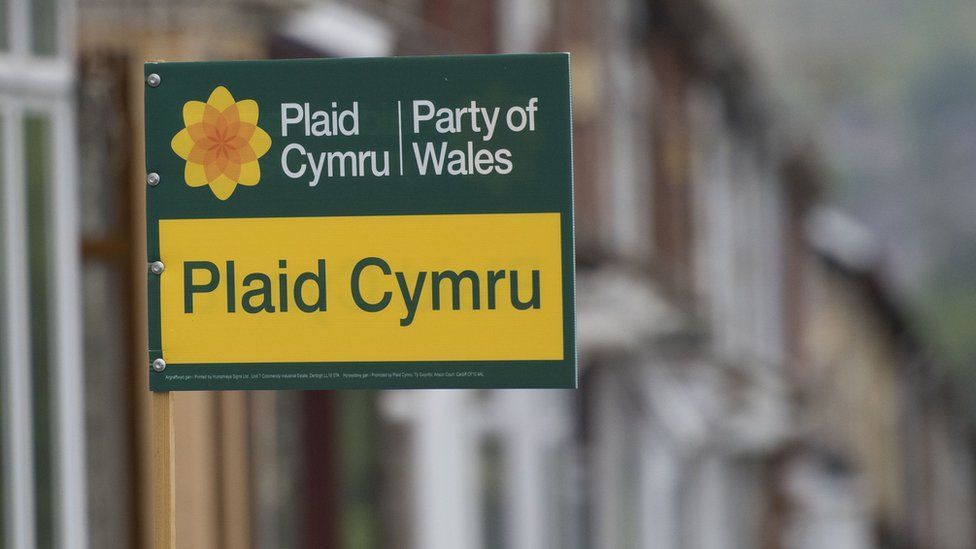 Plaid Cymru's chairwoman said Mr Edwards had the whip restored following "further procedural advice"

But Ms Brown confirmed that after the panel's decision, the National Executive Committee voted by a "significant majority" to recommend to Plaid's Westminster group that Mr Edwards was not re-admitted.

This prompted the resignation of the previous party chairman, Alun Ffred Jones, who disagreed with the NEC's actions.

"The principle of allowing members of the party's ruling executive to discuss a matter of such significance was of the utmost importance," Ms Brown said.

"Having received further procedural advice Plaid Cymru has now notified Mr Edwards that the processes relating to his membership of the Westminster group has concluded. The whip has been restored to Mr Edwards."

She said the NEC would review the party's processes to identify lessons that can be learned in the case and commission an independent review "to identify the steps required for the party to be truly free from a culture of misogyny, and to actively and meaningfully promote, defend and extend women's participation in Plaid Cymru and wider politics".

A statement issued after the 2020 incident on behalf of Mr Edwards' wife Emma, said she had accepted her husband's apology.

The local Plaid Cymru party in Carmarthenshire said: "We are delighted Jonathan will resume his role as a much valued and respected Plaid Cymru Member of Parliament.

"He has served this constituency with great dignity and integrity for over a decade."