Scotland Yard chief Sir Mark Rowley published his "Turnaround Plan" to raise standards in the wake of serial rapist David Carrick's "appalling criminality".

The Metropolitan Police Commissioner announced nine mission goals he believes will deliver change and transformation in the beleaguered force within two years.

He vowed to show London communities the Met "cares and respect them" with assurances such as investing in diversity to become an "anti-racist" organisation.

A new Anti-Corruption and Abuse Command with a wider, more proactive remit and greater resources will go after rogue officers.

Sir Mark pledged stronger neighbourhood policing and an uplift of 1,600 PCSOs.

At the heart of the plan to bring "More Trust, Less Crime and High Standards" is the targeting of men who perpetuate sexual violence against women and girls.

Armed officer Carrick, 48, admitted 49 criminal charges, including 24 counts of rape against 12 women, as it emerged he had faced complaints about his behaviour before he joined the force 22 years ago and numerous other times throughout his career, but no action was taken.
Sir Mark Rowley, who took over from Dame Cressida Dick in September last year, said: "This week we have condemned the appalling criminality of David Carrick and shared the missed opportunities over many years to have taken action. I know our communities need to see reform in the Met, on issues of standards and culture but also in how we do more to reduce crime.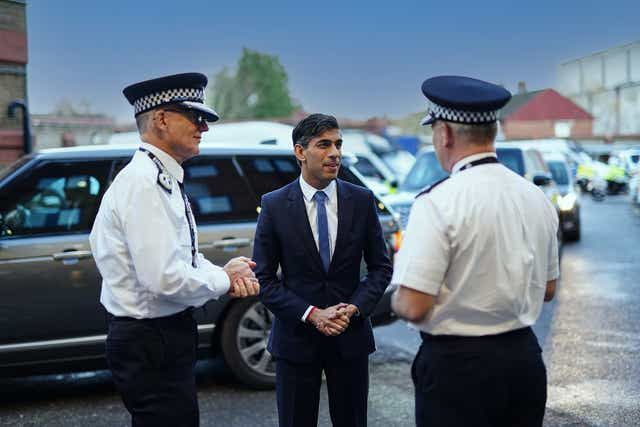 Commissioner Sir Mark Rowley met Rishi Sunak at Bexleyheath Police Station
"We must and will act now. My promise to you is I, my senior team and the tens of thousands of hard-working and honest officers and staff will reform the Met and do all we can to give Londoners confidence in their Police Service. The Turnaround Plan sets out how.
"The next two years are critical – from adopting new technologies and methods to achieving our goals and investing in our people. Those we serve, as well as our own people, rightly expect the highest standards too.
"I am determined to win back Londoners' trust. We can succeed because of the dedicated, honest, often heroic, men and women who are the great majority of the Met.

"Our work has begun, but I must be candid. We cannot achieve the profound reforms needed quickly or without the ongoing help and support of wider policing, politicians, partner organisations and most of all, communities.

"Lifting the stone reveals painful truths that will not be resolved overnight, and it is critical that these truths cause none of us to lose our resolve to renew Peel's vision of policing by consent.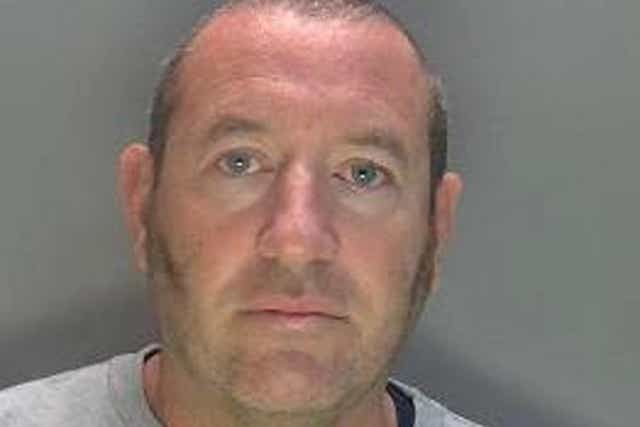 Pc David Carrick
"We want your views, particularly those related to our approach to neighbourhood policing, community engagement and diversity and inclusion. We will publish an updated version of the Plan in April following this period of engagement."

Sir Mark's nine-point plan is:

• We will have the strongest ever neighbourhood policing

• We will strengthen our work in public protection and safeguarding

• We will provide a compassionate and effective service to victims and other members of the public

• We will take a proactive approach to reducing crime

• We will raise standards and show communities we care and respect them

• We will set the frontline up to succeed and build a strong foundation to stabilise and underpin our delivery

• We will invest in our people by modernising our learning offer, including developing a strong cohort of leaders

• We will be relentlessly data driven and evidence–based in delivery

• We will innovate how we work, make the most efficient use of resources and reinvest where it matters most


The Mayor of London, Sadiq Khan, said: "Every officer and member of staff at the Met has a part to play in making policing in London better. In rebuilding public trust, and restoring the confidence of our communities which is so vital to policing by consent.

"I have spoken to many police officers who feel just as disgusted and let down as I have by what's been exposed recently, and who are desperate to play their part in raising standards and ensuring the bond between the police and the communities they serve is restored and strengthened to build a safer London for everyone.

"That's why I wholeheartedly endorse the reforming Commissioner's Turnaround Plan not just with words but with action – starting with funding for 500 new PCSOs to build on the progress we're making to reduce violent crime.

"And in the coming weeks, I will be announcing more investment to enhance the work that has already started to rebuild public trust, reduce crime, better support victims and empower the Met further to rid itself of all officers who fall well short of the standards expected by policing and the public."