The mental health of those working in the hospitality industry is worse than at height of the pandemic, according to a new survey by Censuswide and hospitality marketing firm Flipdish.
Almost a third of the 200 "decision-making" respondents said their mental health was worse than in 2020.

A key reason for this is the high number of vacancies within the industry, with 45% of respondents nationwide having to ask staff to work longer hours, the report added.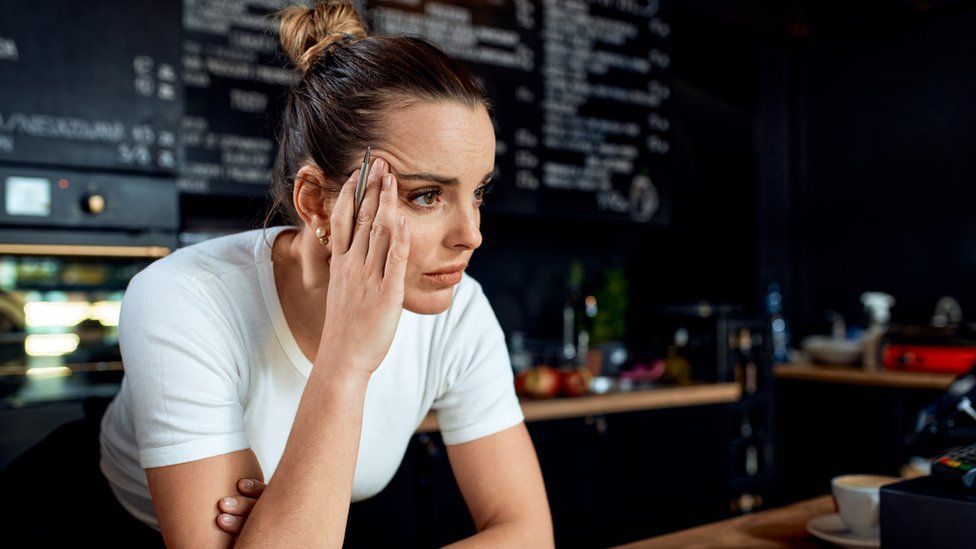 One in five hospitality staff suffered from work-related "severe mental health issues", according to a 2019 Royal Society for Public Health report

Some restaurants in London are still having to close due to staff shortages despite strong customer demand following the easing of coronavirus restrictions.

A £1m scheme, funded by Westminster City Council, has been set up to fill vacancies in London's West End, an area which has been significantly affected by the recruitment crisis.

'Traumatised'

There are various options of support for those struggling in the industry, including Me, Myself In Mind, a business providing mental health workshops and therapy for hospitality workers.
The company was founded by Merly Kammerling, a former London-based chef and now therapist who works with firms and individuals in the hospitality industry.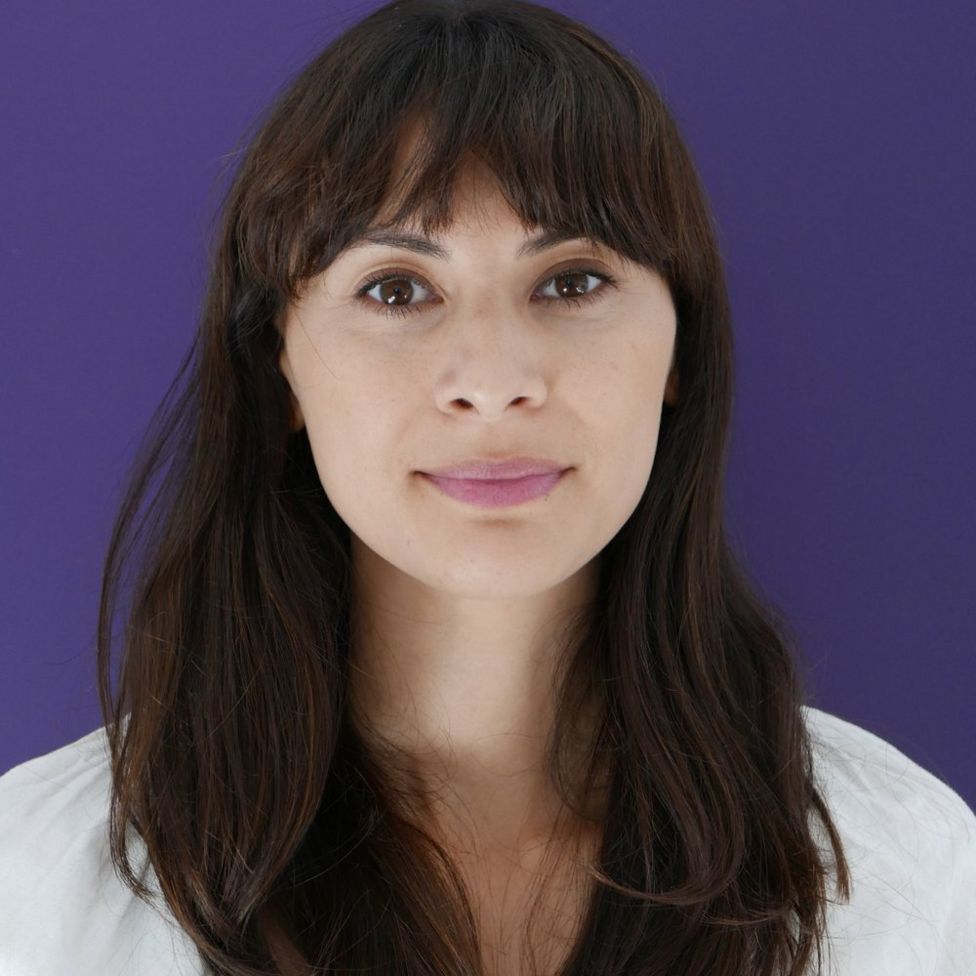 Me, Myself In Mind was founded by Merly Kammerling in 2018

"There's a lot of high anxiety, people are feeling traumatised," she said.

"There's not much time to think, coming out of a pandemic and straight into a staff shortage; it is exacerbating their ability to cope.

"People are being pushed through with not much training and they are feeling like impostors."

Miss Kammerling also believes hospitality closures during lockdown caused workers to rethink their career choices.

"Since the pandemic, people are questioning whether they want to do it," she said.

"They have had time off with loved ones, it is hard for them to go back to the demands of the hospitality sector.

"The industry is archaic, but is certainly moving forward towards being more aware, proactive and supporting of mental health."

'Severe resource crisis'

A 2021 survey by hospitality mental health organisation The Burnt Chef showed that one in five hospitality workers was planning on leaving.

A report by the group in 2020 found that 80% of staff had experienced mental health issues as a result of their work, with antisocial hours and performance pressure cited as the cause.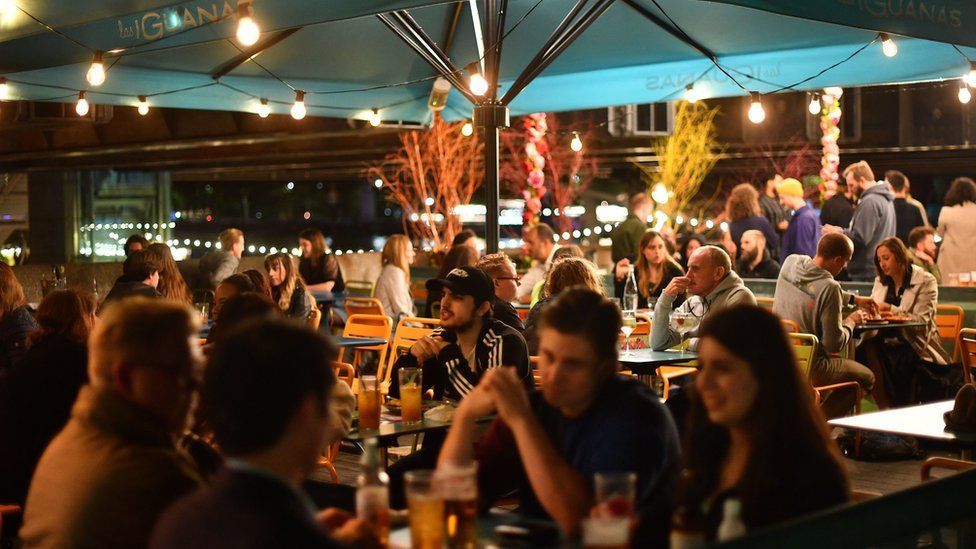 According to the Office for National Statistics (ONS), the hospitality industry faces the most difficulty filling vacancies

"High levels of stress and mental illness have been affecting our industry long before Covid-19," said Burnt Chef founder Kris Hall, "but this research demonstrates how brutal these past two years have been for hospitality owners.

"We find our sector in the middle of a severe resource crisis, with mass shortages worldwide as visitor numbers peak, yet staffing numbers continue to drop.

"Our own studies have shown that work-life balance ranks highest as to why people do not want to return to what once was the third largest sector in the world."

'Sleepless nights'

Despite restaurants in London performing well after the UK's lockdowns, the mental health of business owners has slumped.

Staff shortages are not the only issue that needs to be managed, says Fionn Hart, UK manager at London-based Flipdish.

"The talent crisis, inflation, VAT rises, inconsistent restrictions and low cash reserves have given restaurant owners sleepless nights," he said.

"As restrictions were completely lifted earlier in the year, office parties and social gatherings are on the rise, causing a spike in the number of customers coming through the door."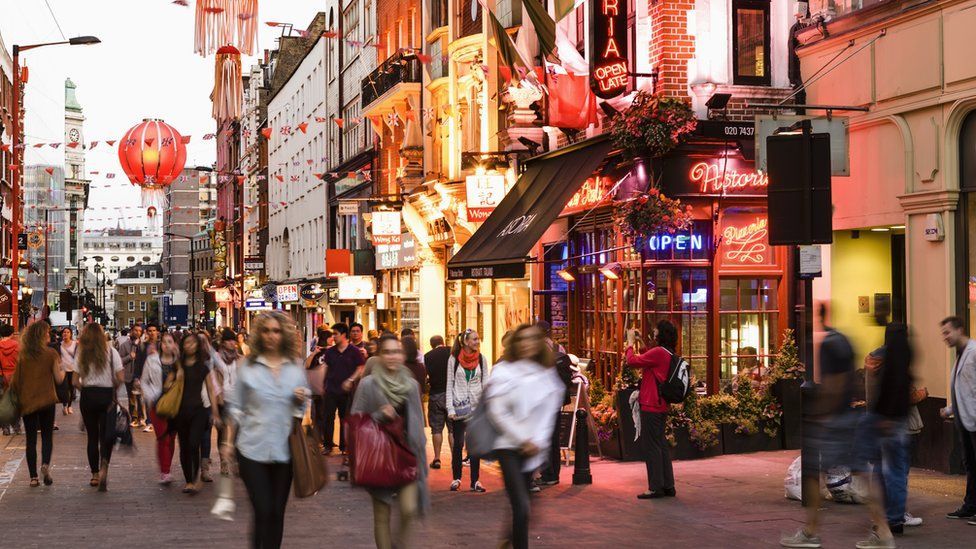 Londoners have been keen to return to restaurants after the easing of restrictions

According to Flipdish's survey, 32% of restaurant owners want the government to do more to look after their staff's wellbeing.

"Restaurant, pub, and bar operators now have a difficult balancing act to perform," added Mr Hart.

"Fulfilling these bookings and offering promotions to get new customers through the door, while simultaneously managing the reduced staff numbers on the ground to serve them.

"It's time the government opens its eyes to the pressures on the hospitality workforce, who are battling to protect their mental wellbeing whilst also keeping their businesses afloat.

"It's become clear that financial aid for the sector simply isn't enough."

The Department for Work and Pensions said it was investing heavily in mental health services following the pandemic.

A government spokesperson said: "We are making every effort to ensure everyone can access the mental health support they need.

"We're investing to expand and transform mental health services under the NHS Long Term Plan, which will see an additional £2.3bn going to services by 2023-24, on top of the £500m we made available in 2021-22 to address the specific impacts of the pandemic."