Not since the golden era of Big Brother has there been an eviction that captured so many headlines.
Meghan and Harry have been asked to leave their UK property, Frogmore Cottage, by King Charles and it's sent commentators into another rather predictable royal frenzy.

But while headline writers fall over themselves to create yet another portmanteau ending in 'xit' (Frogxit being arguably the worst yet), the focus is once again on Harry and Meghan, instead of Prince Andrew.

The disgraced Prince – and by that I mean Andrew, not Harry, despite what some commentators would have you believe – has reportedly been offered Frogmore Cottage as a 'grace-and-favour' home by his brother the King, according to The Sun.

For those unaware, a grace-and-favour home is a property owned by a monarch and leased as part of an employment package or in gratitude for past services rendered.

Which begs the question, what exactly constitutes graceful or favourable behaviour in the eyes of the palace?

Harry marrying a woman of colour and calling out problematic practices within the royal institution? Or Andrew's friendship with a paedophile sex offender?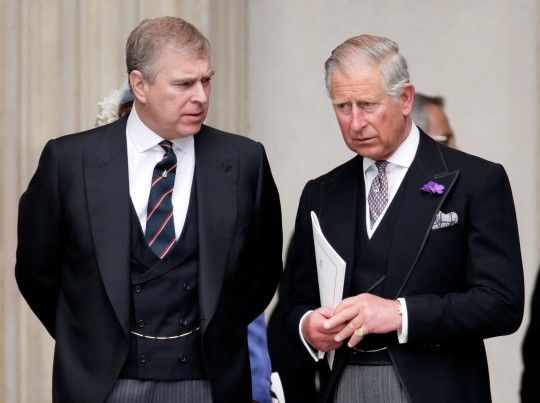 Why should any property be reserved for a man who has conducted himself as Andrew has?

The King is said to be reducing Andrew's £249,000 annual allowance, meaning he will no longer be able to afford the upkeep of his current home, Royal Lodge. Poor guy. I guess the cost-of-living crisis really is affecting all of us.

Quite why any single man looking after his ex-wife and his late mum's dogs needs a 98-acre, 30-room, seven-bedroom property to get by is beyond me.

According to a source quoted in The Sun, Andrew is said to be 'resisting' the move to Frogmore – with its mere five bedrooms – in the same way he reportedly resisted his removal from public life, his cooperation with the FBI and his ability to sweat.

The Sussexes, meanwhile, haven't actually lived at Frogmore Cottage for almost three years, after they decided to move across the pond, take a step back from royal duties and fund their own lifestyles.

It's not quite the 'you're fired' moment some corners of the press are portraying it as because it's not really an eviction if you don't actually live there. But a spokesperson for the couple confirmed they had been requested to vacate the property, meaning that most of the furniture they reportedly left there will have to go into storage – along with any remnants of that dog bowl.

Speculation over the couple's attendance at the coronation has been reignited now they have lost their UK base, but I'm sure they can afford a few nights stay at a hotel in town. As Harry and Meghan have shown time and time again – they are happy to pay for things themselves.

Since they took a step back from royal duties in 2020, Harry and Meghan claimed they offered to pay for their own police protection, yet the Home Office declined to accept that offer. On top of that, they repaid the £2.4million renovations of their ex-home to the taxpayer.

Prince Andrew, however, also resigned from public roles in 2020, but continued to have his security paid for by us at a reported £2million a year.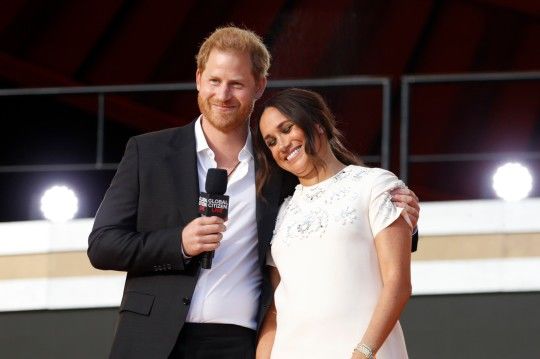 As Harry and Meghan have shown time and again – they are happy to pay for things themselves

Royal commentator, Lee Cohen, said '[Harry and Meghan's] behaviour has understandably made them deeply unpopular… so why should Frogmore or any residence be reserved for them when they don't want to be there and neither do the citizens of Britain want them there.'

The same argument could – and should – be made about Andrew. Granted, he wants to stay firmly in the UK, but why should any property be reserved for a man who has conducted himself as Andrew has?

Both men have been the subject of royal scandals – of that there's no doubt. But Harry's 'scandalous' revelations were, in my opinion, considered, intentional and took aim at powerful people within a powerful public institution.

Andrew's scandals involve friendships with a convicted sex offender and a sex trafficker.

Who is more deserving of grace and favour? The man who denied ever having met a victim of sex trafficking, despite apparent photographic evidence to the contrary, or the man who, some people claim, 'ruined' his family image by holding up a mirror to it?

The real Frogmore scandal is not that Harry and Meghan have been asked to move out their belongings, but that Andrew has been invited to move his in. While I take some comfort in the fact that he allegedly views this move as a downgrade, it's not quite the fall from grace he truly deserves.

While the overwhelming majority of the UK struggle to pay for basic essentials, the royals continue to live a life of uninterrupted luxury by way of birth.

The cost of the coronation is already said to have reached over £100million, and while many argue that it is a moment in our history to be celebrated, that brings little to comfort to those who pay tax towards it, yet can't afford to switch on their TV to watch it.

As long as royal commentators have Harry and Meghan in their sights, Andrew continues to lurk in the shadows, edging ever closer to the spotlight.