Fast-spreading variants that render vaccines less effective have changed the game, say experts
Reaching herd immunity against Covid-19 is no longer a realistic goal for Hong Kong, medical experts agree, arguing instead for the city to prepare to live with the virus.

Their warning came despite a recent increase in the vaccination rate and Chief Executive Carrie Lam Cheng Yuet-ngor's prediction that the city would attain its goal of having 70 per cent of the population vaccinated by late September.

Leading epidemiologists told the Post that the 70 per cent threshold for achieving herd immunity had become outdated with the arrival of faster-spreading coronavirus variants that rendered vaccines less effective.

Herd immunity refers to the situation in which most of the population has become immune to the virus, making it difficult to spread.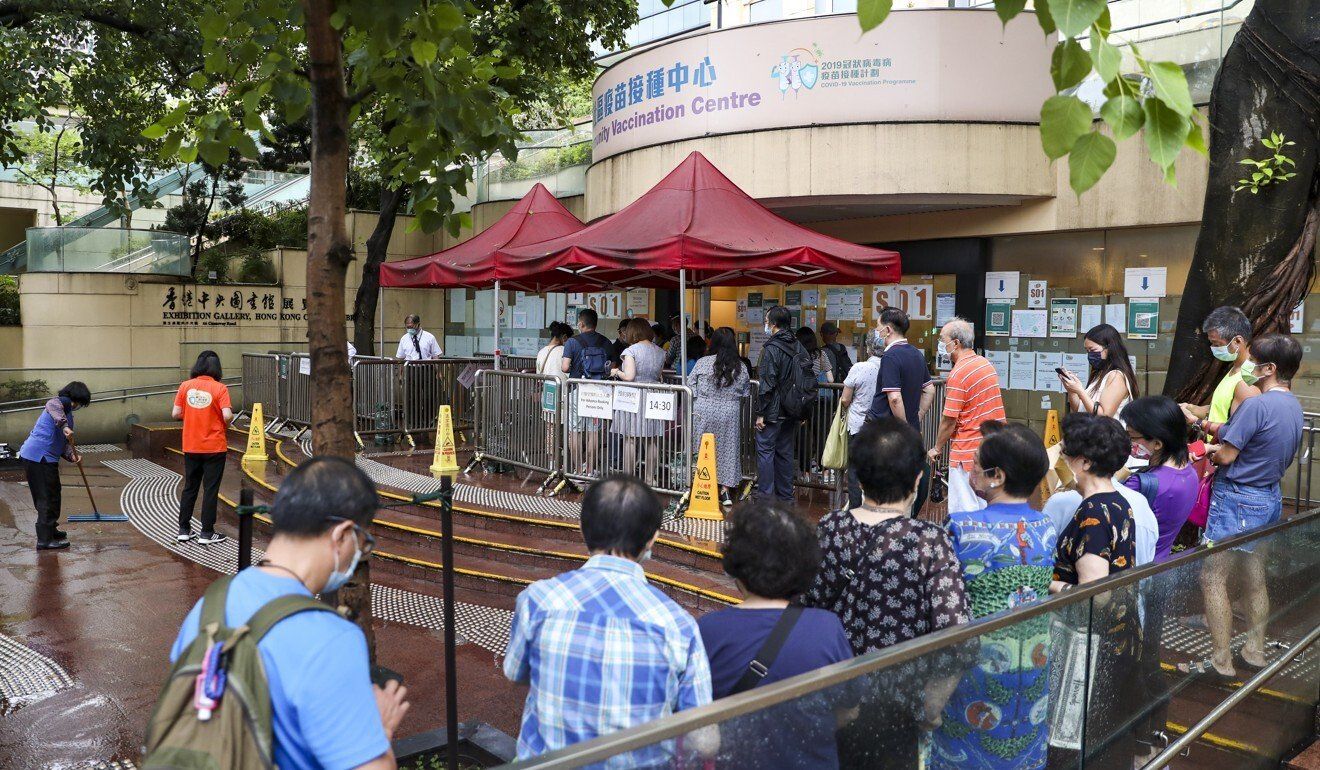 People queue for Sinovac jabs at the Hong Kong Central Library in Causeway Bay.

The experts said with the presence of variants, at least 80 per cent of the city's 7.5 million population, or 6 million people, need to be vaccinated to minimise the risk of community outbreaks.

They acknowledged that getting so many people jabbed would be a daunting task.

Since the vaccination drive began in late February, only 3 million people, or 40 per cent of the population, have received at least one jab, while 2.21 million have had both doses – only halfway to the experts' new threshold of 80 per cent.

The evolving pandemic has made more scientists realise that aiming to get the majority immune might not be realistic.

They said some coronavirus variants had weakened the efficacy of Covid-19 vaccines. Of the two available in Hong Kong, the efficacy of the mainland-produced Sinovac vaccine is particularly low compared with that of German-made BioNTech.

The highly transmissible Delta variant has now emerged in at least 124 countries, and initial research has suggested that vaccines have a lower efficacy rate against it.

The BioNTech vaccine was found to be 88 per cent effective in reducing symptoms caused by the variant, compared with an efficacy of about 95 per cent for non-variants. The efficacy rate for the Sinovac shots remains unknown.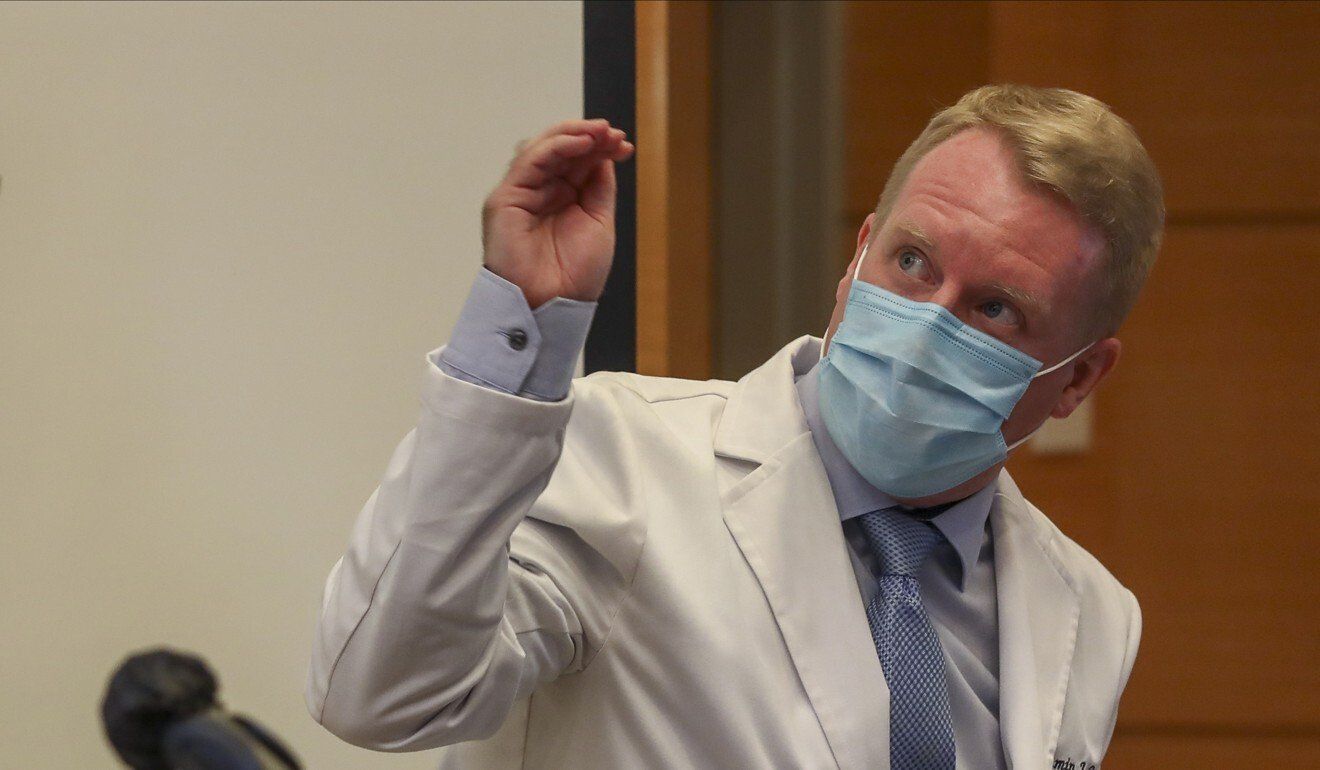 Professor Benjamin Cowling has suggested herd immunity via vaccination alone is no longer a likely outcome.

"I don't think we will be able to achieve herd immunity in Hong Kong through vaccination alone," said Professor Benjamin Cowling, a leading University of Hong Kong epidemiologist who recently published findings that Sinovac induced much lower levels of antibodies, the protein in the blood that fights the virus.

He said herd immunity could be achieved through inoculation only if everyone was vaccinated with the highly effective mRNA jabs, such as BioNTech's.

But the 7.5 million doses of BioNTech available are enough for only half the population, with vaccines not yet available to children aged below 12.

"If a location has a high vaccination coverage but has not yet reached herd immunity, one choice is to reopen and prepare for an 'exit wave'," he said, referring to a final, inevitable rise in infections when the community opens up and discards social-distancing measures.

England, for example, declared July 19 its "Freedom Day" from virus restrictions. With about 68 per cent of its citizens having received at least one dose of vaccine, the country lifted most pandemic restrictions and is now expected to see more than a million infections in the coming months.

That option is considered impossible for Hong Kong, whose leaders have clung to the goal of "zero local infections" in the hope of meeting tough requirements set by Beijing for resuming cross-border travel.

The city has logged a 47-day streak of no local infections as of Saturday, although there have been imported cases.

Cowling said: "Another policy choice would be to continue with a 'zero Covid' strategy to protect public health until additional rounds of booster doses can be administered to further increase population immunity."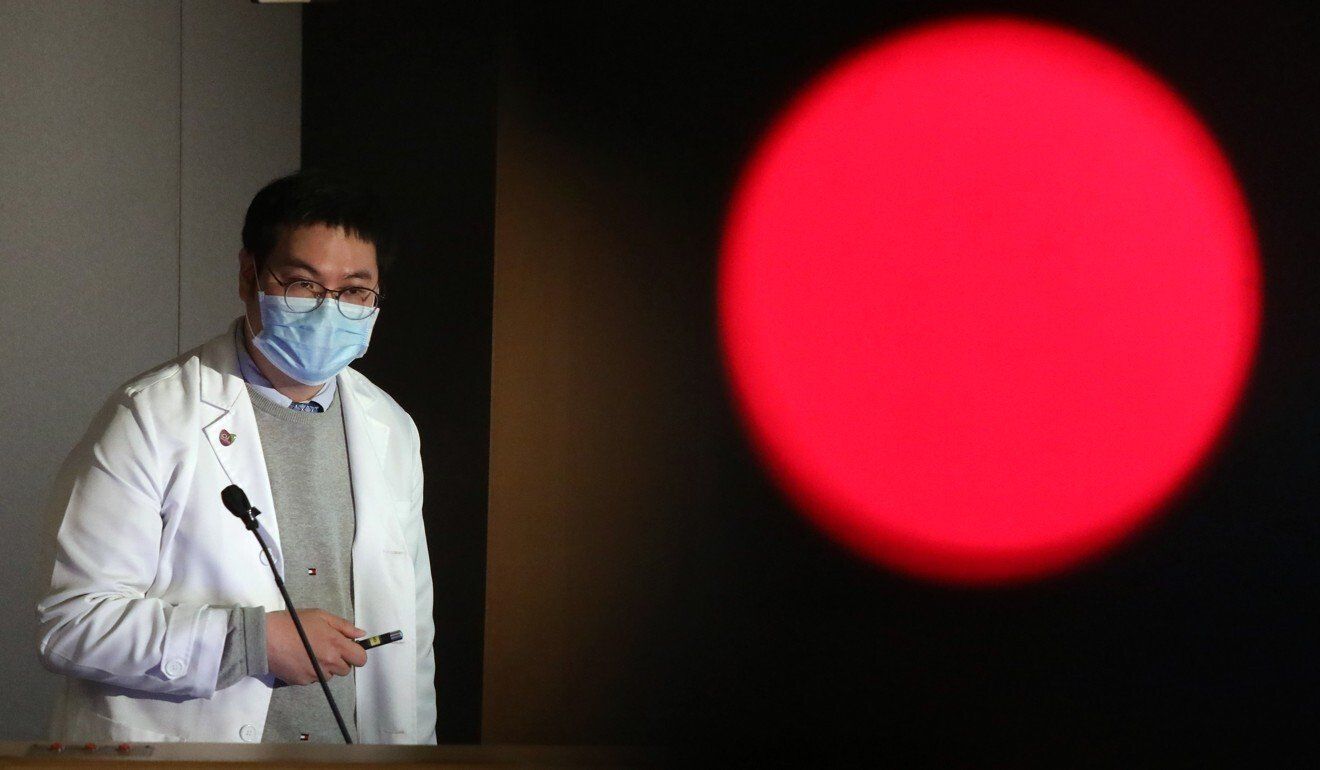 Assistant Professor Kwok Kin-on says many of the original parameters for achieving herd immunity have gone out the window with the arrival of the Covid-19 variants.

But that could end up a moving target if more coronavirus variants emerged, he added.

"I expect that most locations in the world will learn to live with the virus, managing it in a similar way to the seasonal flu," he said.

Assistant Professor Kwok Kin-on of Chinese University's school of public health said the original goal of a 70 per cent vaccination rate assumed that one infected person could spread the virus to three others – the transmission rate of the original virus strain – and that the two available vaccines would maintain 60 to 95 per cent efficacy rates.

But the arrival of variants changed all that. Scientists estimate that a person infected with the Delta variant can pass it on to at least five others.

Instead of chasing herd immunity, Kwok said it might be better to focus on whether vaccinated people had severe symptoms when infected with Covid-19 or the variants.

"Covid-19 has a much higher mortality rate than flu. We hope to bring down the mortality rate of Covid-19 through vaccination," he said.

"If one is infected but will recover after resting for two days, can we accept that? If we find it acceptable, the problem is solved."

Hong Kong has so far seen 23 imported cases of fully vaccinated people who fell ill with Covid-19, of which 19 were infected with variants. But the severity of their symptoms and mortality rates were lower in general.

Kwok said if the mortality rate of Covid-19 could be brought down to a level comparable to the flu, normality could be resumed.

"Would we impose lockdown or social-distancing measures because of the flu?" he asked.

Professor Lau Yu-lung, chairman of the Centre for Health Protection's scientific committee on vaccine preventable disease, said the city should be prepared to live with the virus once it had hit a high vaccination rate.

He said: "Achieving a zero-infection status is just to let society continue to operate and have time to reach at least an 80 per cent full vaccination rate. When we have reached that state, we will not see a large number of deaths and a high hospitalisation rate."

Cowling said Hong Kong could start planning to reopen and relax pandemic measures once vaccinations pass the 70 per cent mark, even without herd immunity.

"We will certainly have to live with the virus at some point, unless we are planning to stay in our 'zero covid' bubble for the foreseeable future," he said.

"The virus isn't going to disappear from the world."