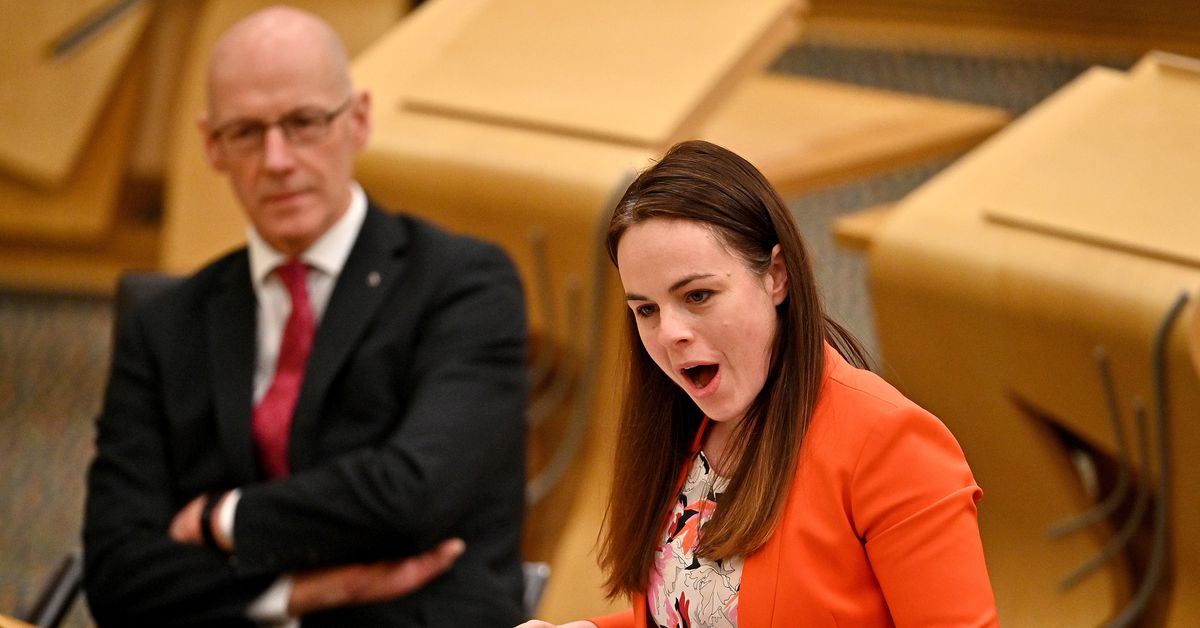 Finance minister Forbes runs to be Scotland's next leader
Scottish finance minister Kate Forbes on Monday set out her intention to run in a contest to replace Nicola Sturgeon as the country's first minister and said she would have opposed some of the government's policies such as gay marriage.
Forbes, who was elected to the Scottish parliament in 2016 and became finance secretary in 2020, became the third candidate to enter the race to become Scottish National Party (SNP) leader after Sturgeon's surprise resignation last week.

Surgeon's resignation has left a question mark over the SNP's fight for independence as the Westminster government has blocked its attempts to hold a second vote after a 2014 referendum saw Scotland vote 55% to 45% to remain part of the United Kingdom.

But comments by Forbes, who studied history at the Universities of Cambridge and Edinburgh, on same-sex relationships upset some in her own party.

Forbes said she would have voted against same-sex marriage in a Channel 4 interview, adding: "marriage being between a man and a woman, that is what I practise," she said. Same-sex marriage was legalised in Scotland in 2014.

The 32-year-old Christian also said she would not have voted for the government's gender reform bill in its current form, the divisive legislation that made it easier for people to change their legal gender.

Sturgeon herself was embroiled in a row over transgender rights over the divisive bill, which was eventually passed in December but has since been blocked by the British government.

"I don't support self-ID .. I think there is scope to revisit the bill. We need to make it a less onerous process but that is going to require a grown-up debate and discussion with the UK Government," Forbes told Channel 4.

The SNP has said it will choose a new leader within six weeks through a ballot of its members, which will close on March 27.

Making her pitch for the contest, which will pit her against health minister Humza Yousaf and former minister Ash Regan, Forbes said earlier on Twitter: "I can't sit back and watch our nation thwarted on the road to self determination."

"We need a leader who's bold, brave and energised, fresh faced and ready for new challenges. Somebody who inspires your confidence as an SNP member, and who inspires the confidence of the people of Scotland to vote for a better future. I am that leader."

Forbes, a fluent Gaelic speaker who worked as an accountant in the banking industry before entering parliament, said in an interview to the Scotsman newspaper that she would have voted against gay marriage as "a matter of conscience."

Hannah Bardell, a member of Scottish parliament belonging to the SNP, said on Twitter: "I would have hoped that given Kate has so many friends, including myself, who are LGBTQ and hold her and her talents in such high regard, she might have tempered them or at least considered her response a little more carefully."

"I hope in time she might understand why her views are so difficult for so many of us."