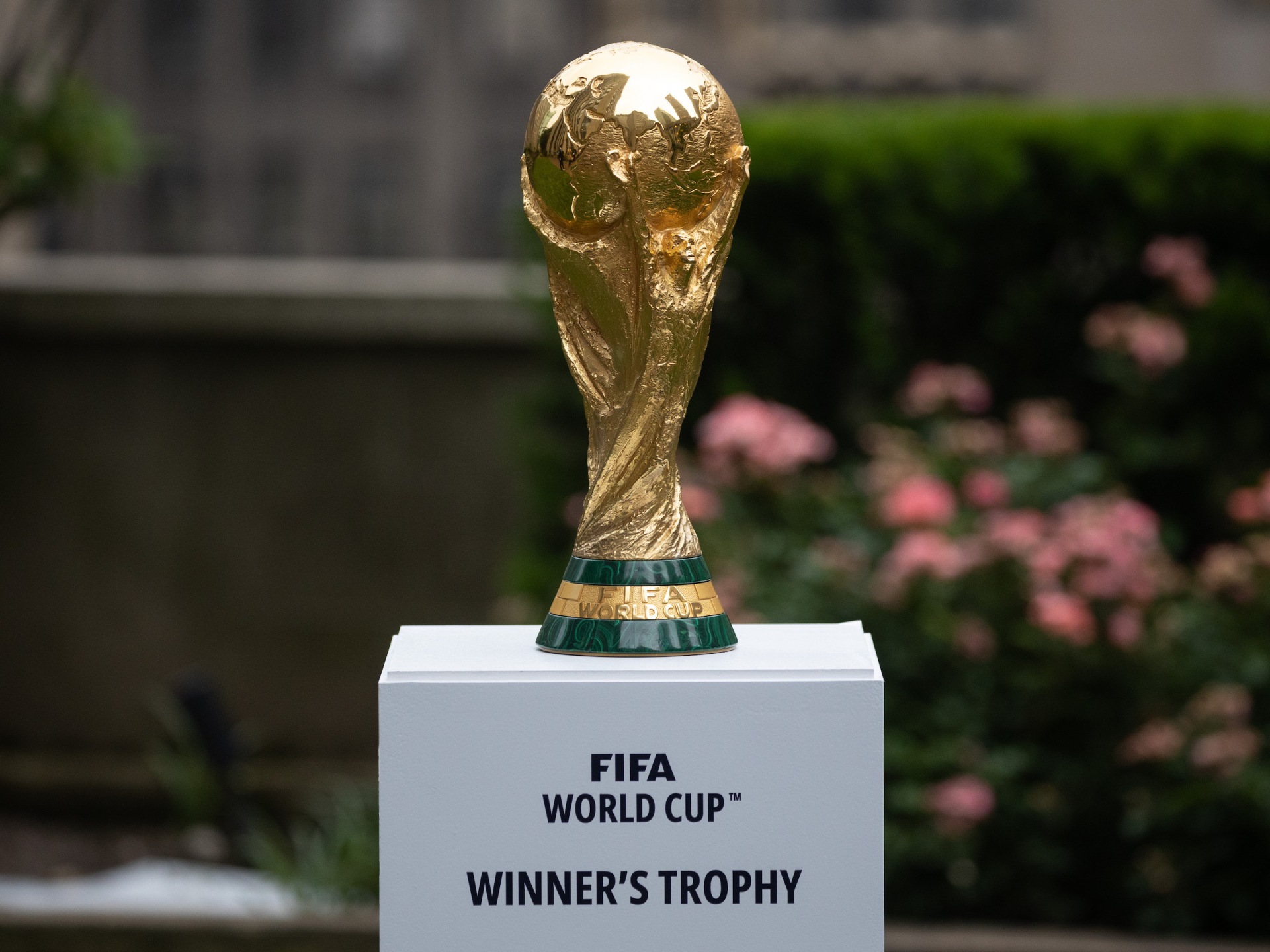 FIFA confirms expanded 2026 World Cup with record 104 matches
The format for the event co-hosted by the United States, Canada and Mexico will stick to four teams in a group after plan for 16 groups of three shot down.
The 2026 World Cup will have 104 matches instead of the typical 64 games due to its expanded format, football's world governing body, FIFA, says ahead of its congress in Kigali, Rwanda.

The tournament due to take place in North America will expand from 32 to 48 teams. It will consist of 12 groups of four teams each, a change from the original planned format of 16 groups of three, FIFA announced on Tuesday.

"The revised format mitigates the risk of collusion and ensures that all the teams play a minimum of three matches while providing balanced rest time between competing teams," FIFA said.

Co-hosted by the United States, Canada and Mexico, the event will be the first edition of the quadrennial tournament in which 48 teams take part.

The 16 host cities – 11 in the United States, three in Mexico and two in Canada – now have 24 extra games to stage on top of the 80 they already had for the inaugural 48-team tournament.

Adding about 1.5 million more tickets will also further fuel FIFA's expected record revenue of at least $11bn through 2026 from a tournament that will rely on using high-revenue NFL stadiums.

The confirmed format means the top two nations in each group will go through to the knockout round along with the eight best third-placed sides.

As a result, the finalists and the teams finishing third and fourth will play a total of eight games instead of the current seven.

The last time either Mexico (in 1986) or the United States (in 1994) hosted a World Cup, there were only 24 teams.

FIFA also said a 32-team Club World Cup will be played every four years from June 2025, confirming the announcement made by FIFA President Gianni Infantino in Qatar last year.

The current version – an annual competition with seven teams – will be discontinued after 2023.

Confederation champions from 2021 to 2024 will be eligible to play in the 32-team Club World Cup, which means Chelsea, Real Madrid, Palmeiras, Flamengo and Seattle Sounders have already secured their places.

Europe's 12 entries can also be decided by a ranking system based on the same four-year period. There will be a cap of two teams advancing per country with exemptions for continental champions.

FIFA also plans to create another competition starting annually in 2024 for continental champions. The UEFA Champions League winner will play the winner of playoffs featuring the other continental champions.