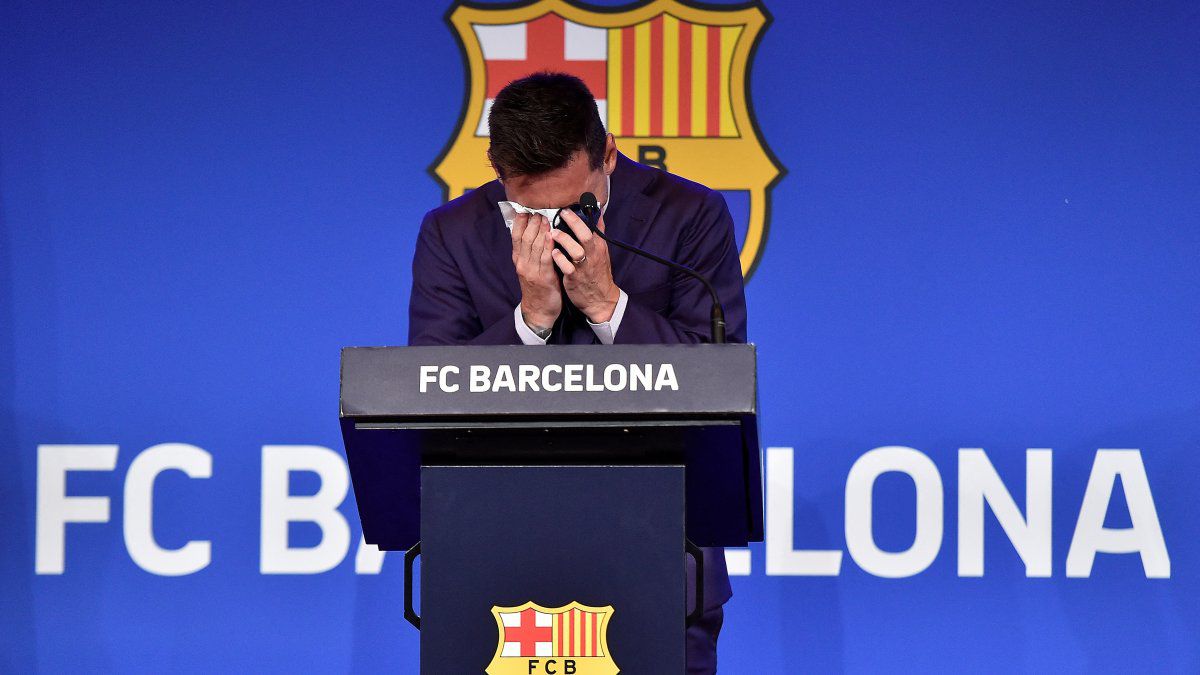 Emotional Messi says he "never" imagined that he would leave Barcelona
Lionel Messi says goodbye to Barcelona after 21 years with the team he loves, he could not contain his tears.
Argentine footballer Lionel Messi burst into tears at the beginning of his farewell press conference for FC Barcelona this Sunday, and assured that he never thought he would leave the Spanish club, where he arrived as a young boy.

"I would have liked to say goodbye in another way: I never imagined my farewell because the truth is that I did not think about it," said Messi, who assured that he still does not know where he will go next, but that French PSG "is a possibility".

"I still have nothing closed but we are talking," he added.

"I have been in the first team for 16 years. Starting from scratch, changing ... is a hard change for my family," said the 34-year-old, feeling resigned that we must "accept it, assimilate it and start again."

"I'm going with my wife, with three Argentine Catalans, I can't be more proud," said the footballer, at a press conference attended by his family, his teammates so far and the Barça board.

The football world has been waiting impatiently for Messi's speech since the announcement on Thursday of his departure from Barça, when his renewal seemed on track.