Dozens of babies died or were left with serious injuries at a city's hospitals, an investigation has found.
Channel 4 News and the Independent reported that 46 babies suffered brain damage and 19 were stillborn in Nottingham between 2010 and 2020.

More than £91m in damages and costs were paid out, according to the report.

In response, the chief executive of Nottingham University Hospitals (NUH) said: "We apologise from the bottom of our hearts".

NUH runs the city's Queen's Medical Centre (QMC) and Nottingham City Hospital.

In recent years, both hospitals' maternity services have faced repeated criticism from families, officials and employees.

Last year, Care Quality Commission (CQC) inspectors rated both units as "inadequate", highlighting serious concerns including staffing, poor leadership and a culture that did not learn lessons.

In addition to the cases of brain damage and stillbirth, the latest investigation also reported 15 other deaths, and highlighted failures to investigate.

It said that in some instances, "key medical notes were missing or never made, while others were completely inaccurate".

While it has not commented directly on the new findings, the trust has not disputed them.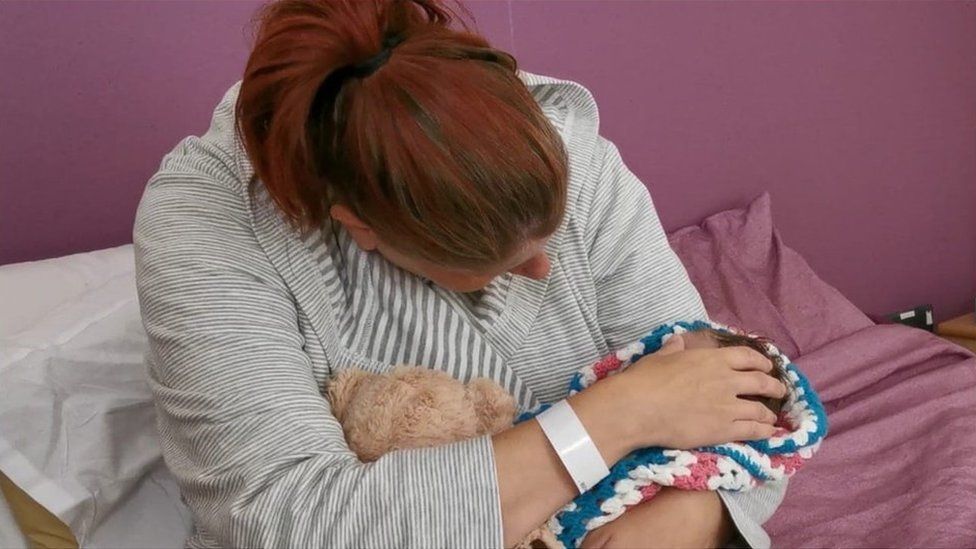 In October, an inquest into the death of one baby - Wynter Andrews - found there was "a clear and obvious case of neglect".

She died 23 minutes after being born at the QMC on 15 September 2019.

During the inquest, it was revealed that in 2018 midwives sent a whistle-blowing letter to trust bosses, outlining concerns over staffing levels as "the cause of a potential disaster".

According to the letter, NUH did not properly investigate several deaths for months, and when it did some reviews contained incorrect details and were watered down by senior management.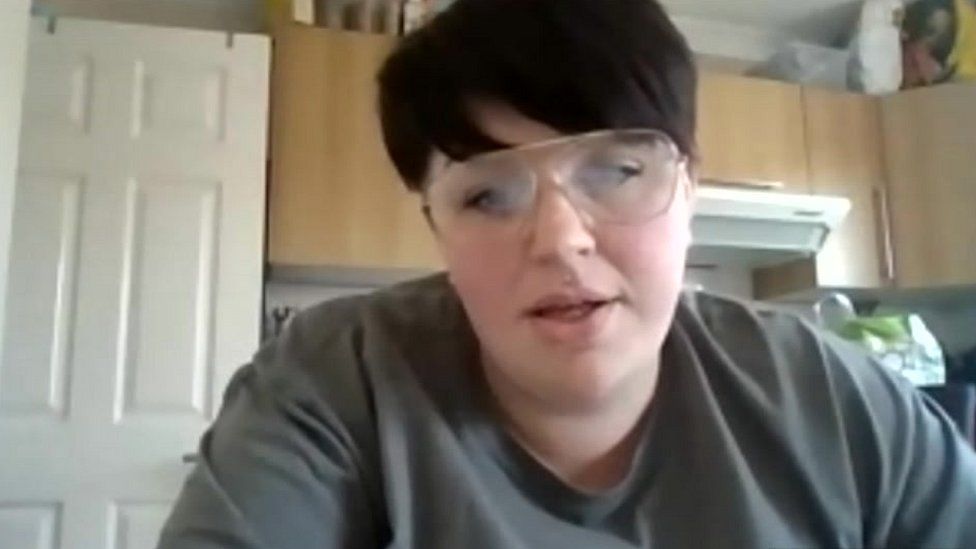 Natalie Needham's son Kouper died after being discharged in July 2019, despite not feeding, crying or moving properly.

An inquest concluded he died of respiratory distress. Legal action against the trust is ongoing.

Ms Needham said: "Even with the correct care we can't say the outcome would have been different, but he was never given a chance.

"We can't say he would have lived or he wouldn't have lived but he was failed on the fact that no-one listened to our concerns."

'Decisive action'

It a statement, NUH's chief executive, Tracy Taylor, said: "We apologise from the bottom of our hearts to the families who have not received the high level of care they need and deserve, we recognise the effects have been devastating.

"Improving maternity services is a top priority and we are making significant changes including hiring and training more midwives and introducing digital maternity records.

"We will continue to listen to women and families, whether they have received excellent care or where care has fallen short; it is their experiences that will help us to learn and improve our services."

Natalie Cosgrove, an associate at Switalski's Solicitors, said the firm was representing more than a dozen families but had been approached by more.

"What we hear is that it's not just isolated mistakes, these things are happening time and time again.

"Despite reassurances from the hospital trust that they have learned, it doesn't seem to be playing out that way.

"Clients who have been fortunate to conceive again have moved out of the county because they couldn't face going through their pregnancies in the Nottingham area," she said.