A&E doctors have urged NHS Greater Glasgow and Clyde to declare a major incident amid "grave concerns" over patient safety, the BBC understands.
Staff working at the Queen Elizabeth University Hospital said the A&E department continued to be overwhelmed.

NHS GGC, which declined the move, said it was taking action to support staff.

It comes as both NHS Borders and NHS Grampian issued a plea to staff on leave to come into work, due to "extreme pressure" at hospitals.

With an increase in flu and respiratory viruses across Scotland, health boards have asked the public only to attend A&E if it is urgent or life threatening.

A series of messages seen by the BBC show a request from A&E consultants in Glasgow to declare a major incident was declined by NHS GGC on Thursday.

They asked for it to be called so extra resources could be diverted to the department.

A major incident is declared when the the health of the community is under serious threat.

Special measures would be put in place to assist the demand on the health service, such as extra resources to manage the volume of patients.

The messages said every space in the emergency department was occupied by patients waiting for a bed in the hospital, with no resuscitation beds and an eight-hour delay for ambulances offloading patients.


'Substandard care'
"We are now unable to provide safe critical care," read one of the messages.
Another read: "This is without any doubt the worst shift I've worked, and I've never been more convinced of real patient harm due to overcrowding and exit block."
Staff said a combination of issues meant critically-ill patients received "substandard care both clinically and from [a] humanitarian perspective".
The health board was later asked to reconsider calling a major incident, which it again declined.
A spokesperson for NHS GGC said: "We have an escalation policy that would allow us to declare any major incidents and we closely monitor the safety of our departments and patients at all times and keep this under close review.
"Our services, like the whole of Scotland, are facing major pressures including significant
Covid
, flu and norovirus cases and our staff are doing all they can to meet this demand."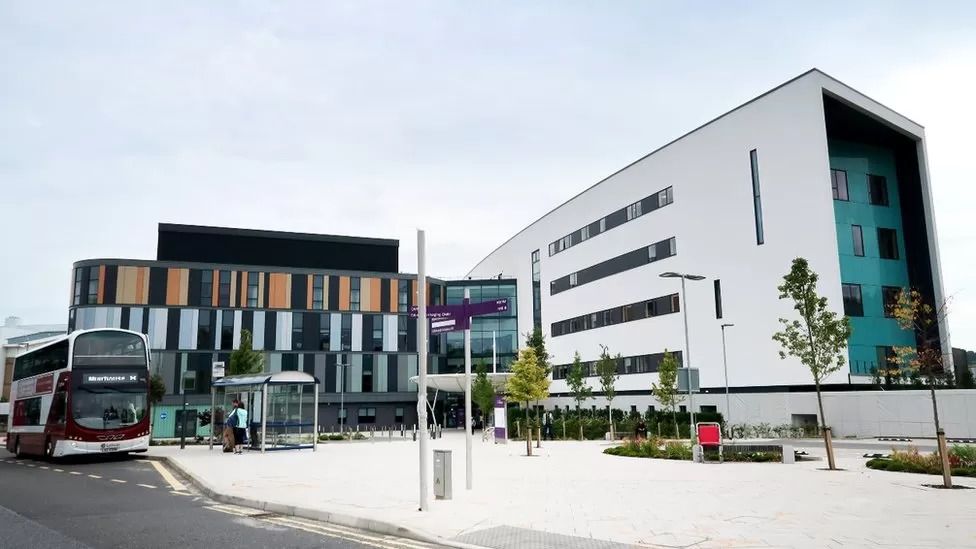 NHS Lothian says the Royal Hospital for Children and Young People and other hospitals are at full capacity
Both NHS Borders and NHS Grampian have put out an urgent call for any staff on leave to come into work.
NHS Grampian said it was facing "an extreme level of pressure" due to the number of acutely ill patients arriving at hospital and difficulties in discharging patients to the community .
NHS Borders also said its services were under "extreme pressure" and it had higher than normal staff sickness levels due to
Covid
and flu.
Meanwhile, NHS Lothian said the Royal Infirmary of Edinburgh, St John's Hospital, the Western General Hospital and the Royal Hospital for Children and Young People were all at full capacity.
The health board said high levels of respiratory viruses in Lothian was heaping extra pressure on its hospitals
'Wear a mask'

Dona Milne, NHS Lothian director of public health, said: "We have now reached extraordinary levels of flu in Scotland that we haven't seen for many years.

"Although they can be mild infections for many, it can be extremely serious for some people causing them to require urgent hospital treatment.

"We are asking anyone who has cold or flu like symptoms to help limit the spread of infection. Stay at home if you feel unwell. And if you do have to go out, please wear a mask."

Scotland recorded its worst ever performance times at A&E in the week up to 18 December, with 55% of patients seen within the government target of 4 hours.

This is down 7.4% compared to the previous week.

At the Queen Elizabeth University Hospital, just 45% of patients were seen within four hours.

A total 1,821 patients spent more than 12 hours in emergency departments across Scotland.