A mum to babies thought to be the most premature twins to survive in the UK has called them "little fighters".
Harley and Harry Crane were born at Queen's Medical Centre in Nottingham on 26 October at 22 weeks and five days.

The pair, now 16 weeks old, have been treated in the neonatal unit since and their parents have been sharing the journey on Instagram.

Their mother Jade Crane, from Heanor, in Derbyshire, said they hope to bring them home in the "very near future".

The twins may be able to leave hospital on 24 February, their original due date, she said.

In 2018, twins from Brighton were born at 22 weeks and six days.

Ms Crane and her husband Steve had tried to have children for 11 years with multiple IVFs, spending £50,000 on fertility treatments.

They suffered a few miscarriages and two ectopic pregnancies before falling pregnant with Harry and his sister Harley.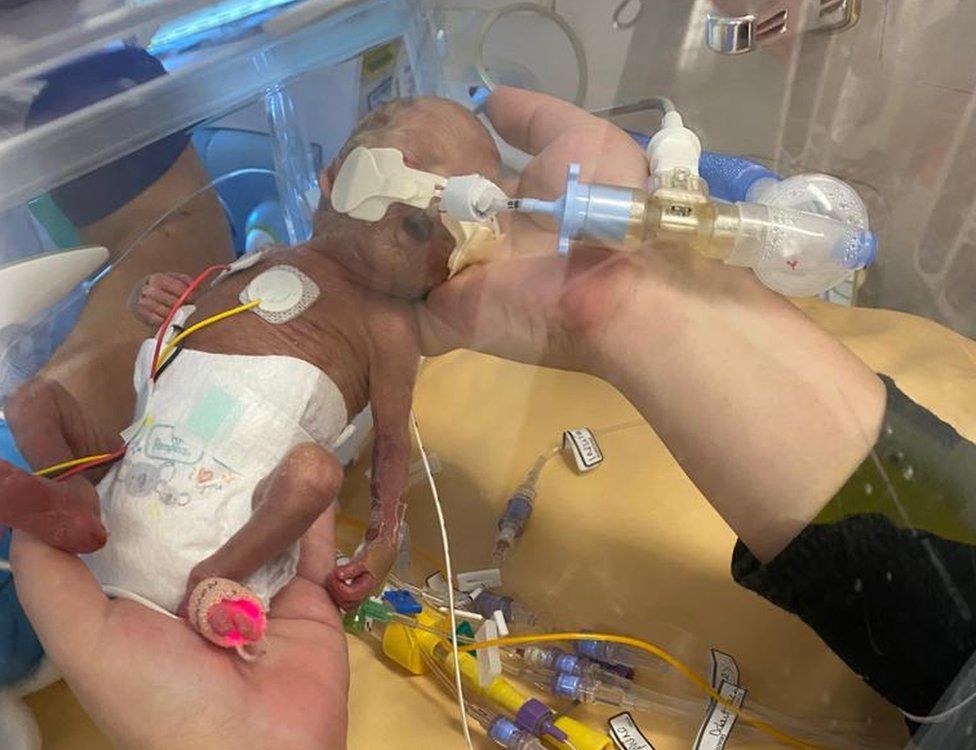 Ms Crane said the medical team have been "absolutely incredible"

When she went into labour with Harry and Harley, who weighed 500g (1.10lb) and 520g (1.14lb) retrospectively when they were born, she was "so scared".

"But I had a sense of peace and I prayed and prayed for them to make it, for them to cry to show signs of life, which they did".

The babies were put into the bereavement suite for parents because doctors expected at least one of them not to make it.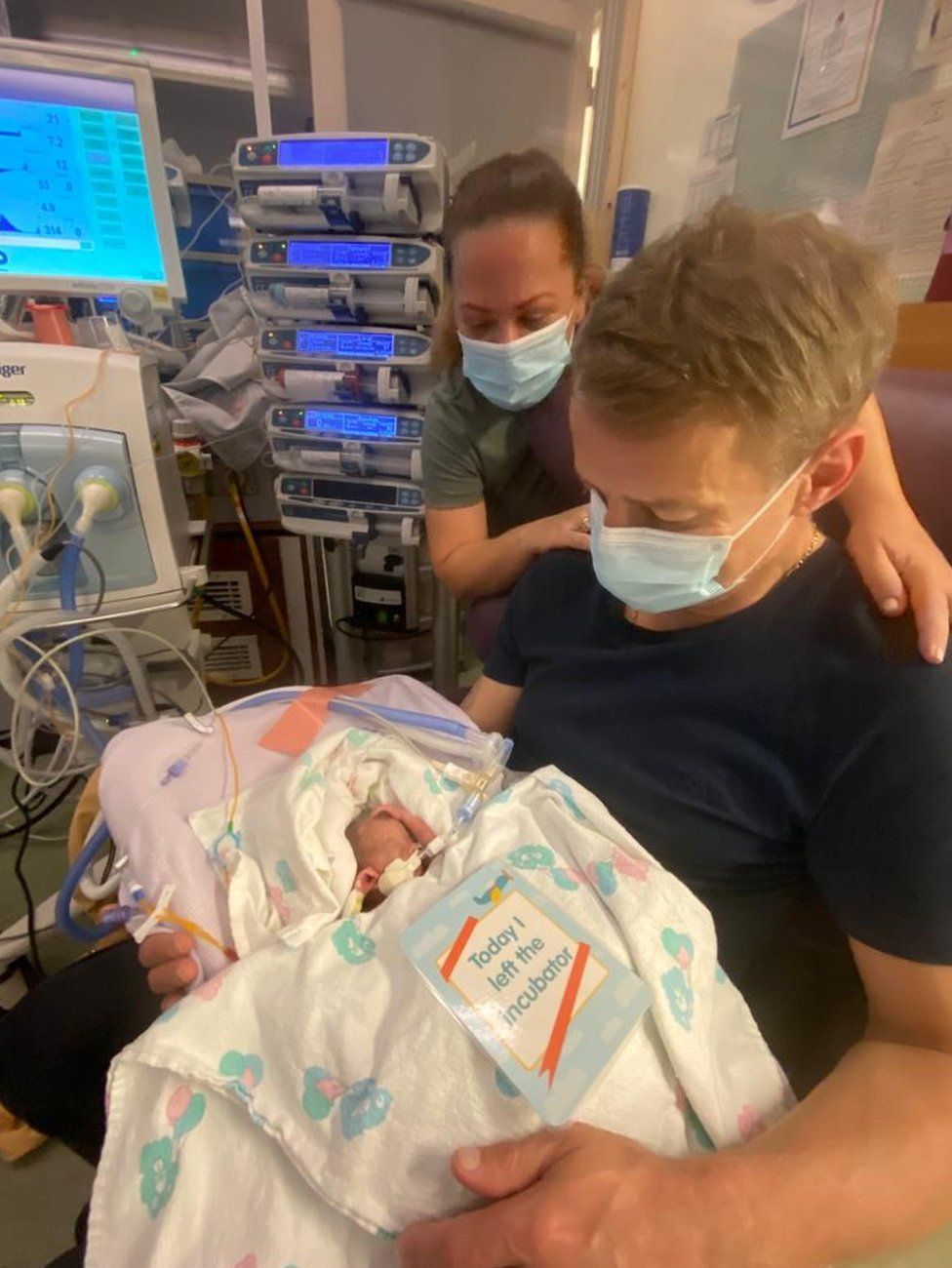 Ms Crane said the twins' strength gives her strength

The twins are "little fighters" who "are surprising everyone", their mother said adding they have had six operations between them and have suffered sepsis, eye problems, brain bleeds, and lung bleeds.

"We have got a little way to go still. They have shown their strength all the way through so I have got no doubt we'll bringing them home in the very near future.

"The twins keep me going - if they can get through this, I can get through anything.

"But it is definitely a traumatic experience."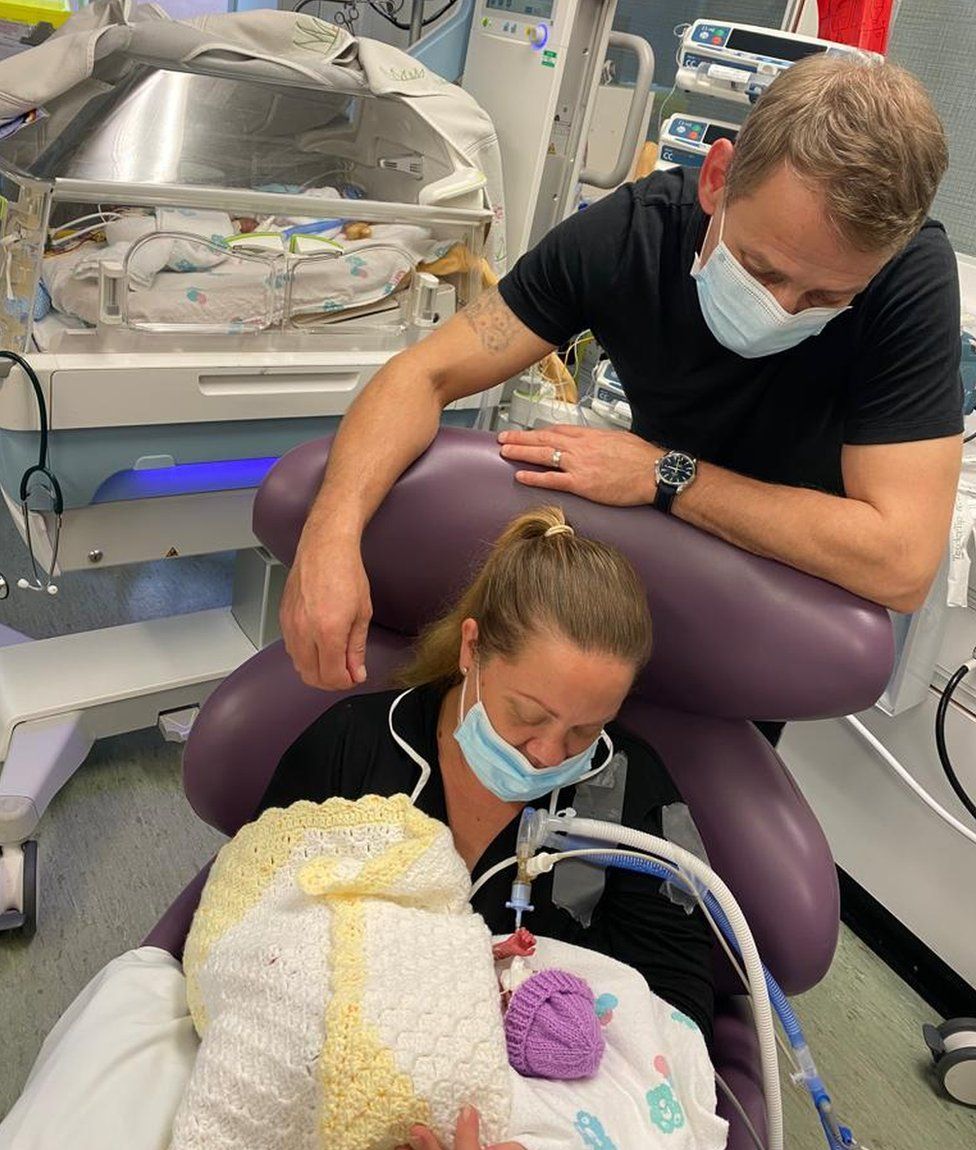 Ms Crane said the twins' journey has been a roller coaster

Matron Cheryl Griffiths and consultant Chantelle Tomlinson, from Nottingham University Hospitals NHS Trust, said: "We are delighted to have been able to provide neonatal intensive care for Harley and Harry and to support them and their parents, Jade and Steve, in their journey."