During the pandemic, Dr Ian Kelham, 65, came out of retirement as a GP to help others who had the virus.

After doing a few days in his old practice in Somerset to get back up to scratch, he said the team encouraged him to "just get out" and start helping people.

He has since been awarded with the Somerset Medal for his efforts

Set up by Somerset County Council, it recognises people who went above and beyond to help others during the coronavirus outbreak.

'Worthy doctor'

Dr Kelham, who retired as a GP in 2018, said he went back into his practice to begin with to make sure he was still a "worthy doctor".

"But my practice, bless them, said 'come on, you're 65, you're male, the pandemic is killing people like you, just get out there," he said.

"Within days I was sent a laptop to work from home with and I was on the national 111 service looking after patients with Covid."

He has since been helping with the vaccine rollout programme.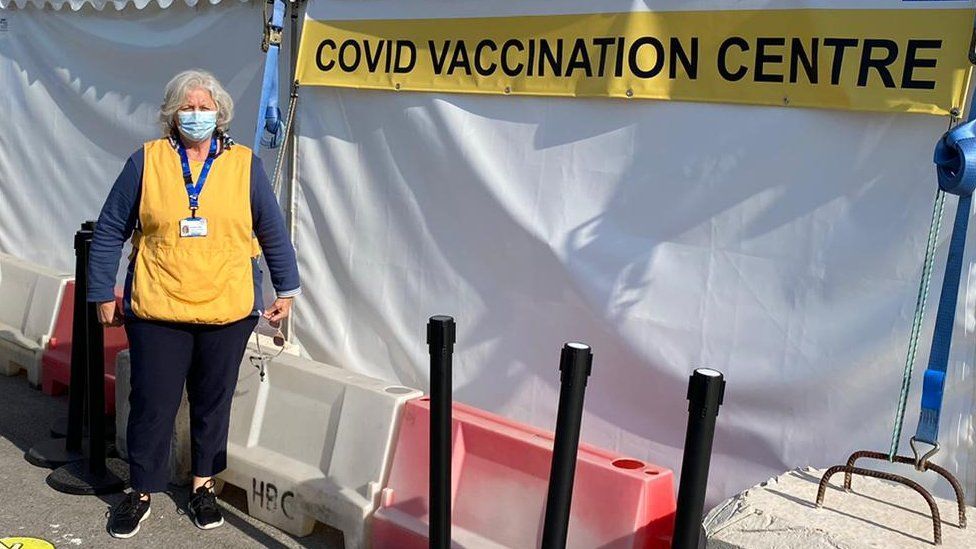 Georgina Lloyd, from Wiveliscombe in Somerset, came out of retirement as a nurse to volunteer her skills as well as taking on a number of other voluntary roles.

"I was a marshal for my local vaccination centre, delivered vaccinations, delivered library books to those isolating and befriended people who were isolating who needed someone to speak to.

"I also yarn bombed the town during lockdowns to brighten it up and make people smile.

"Out of everything that I did, I was most taken back by how grateful everyone was for what we had done as stewards to make the vaccination centre possible."

The 66-year-old said she was "surprised " to find out she had been given a medal.