Wales' Health Minister Eluned Morgan has apologised for the mistakes made by the Welsh government in its initial handling of the pandemic.
She was responding to a report by MPs which said the UK's early response to the pandemic is one of the worst ever public health failures.

"I'm prepared to apologise to all of those who have suffered," she said.

The report said the slow move to lockdown led to a higher initial death toll than if ministers acted sooner.

'A degree of group think'

It said the slow move into restrictions - backed by UK government scientists and adopted by the UK's central and devolved governments - was "wrong" and "deliberate".

The study, written by two House of Commons committees, claimed scientific advisers and government suffered "a degree of group think".

Wales and the rest of the UK went into lockdown on 23 March - while the policy was controlled by ministers in Cardiff, early on they acted alongside the Westminster government.

There were 2,289 deaths in Wales due to Covid, and 2,512 deaths involving Covid, in the first wave of the pandemic up to the end of July 2020.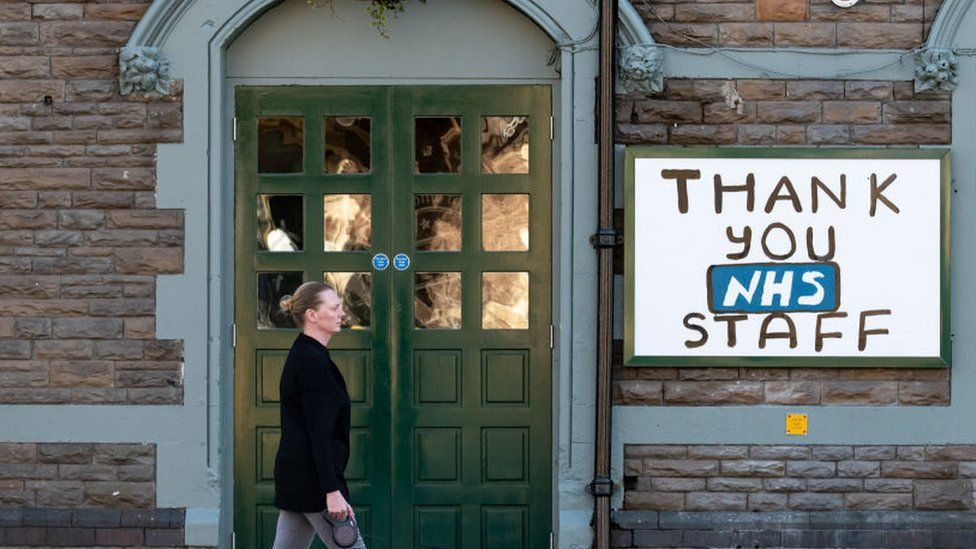 Opposition parties reiterated calls for a Wales-only public inquiry, with Plaid Cymru saying the Welsh government "must take responsibility for its actions".

In the Senedd, First Minister Mark Drakeford declined to say whether he agreed the early response was one of the worst ever public health failures in the UK, and said he had not read the report.

"I've been asked the question many times, 'Were there things that you would have done differently had you known then what you know now?' " he said.

"We didn't know those things then, we were following the advice that we had at the time."

He said as "our knowledge grew" ministers have "not hesitated to take our own decisions where we thought that was in the best interests of Wales".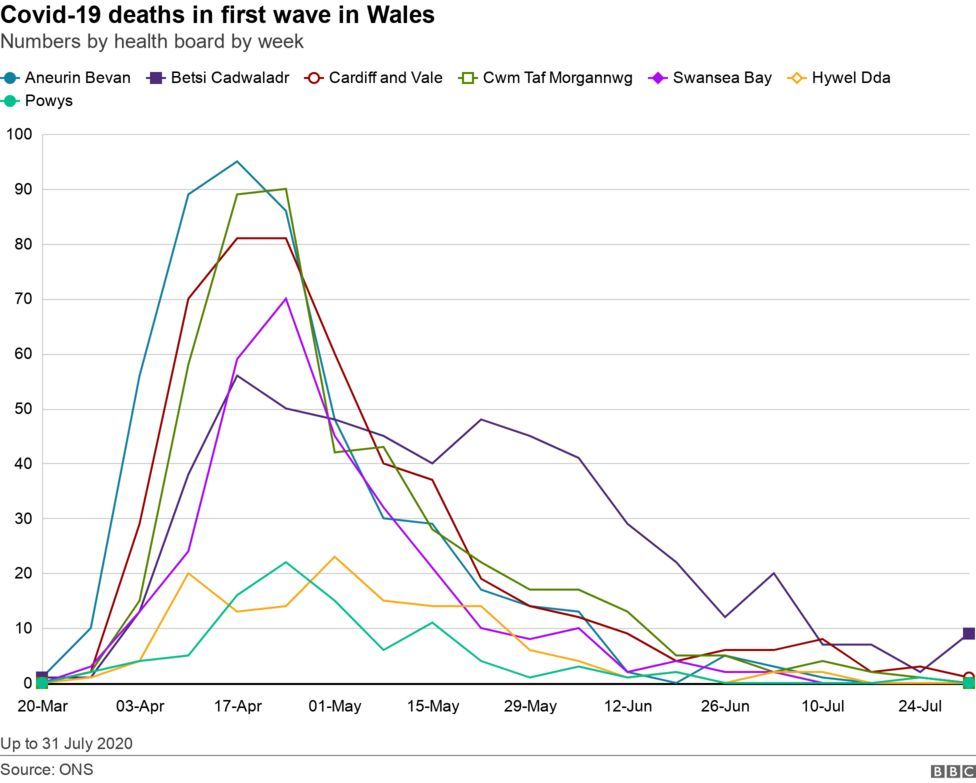 There have been a total of 8,262 deaths where Covid was mentioned on the death certificate up to 24 September this year.

Speaking at a press briefing, Ms Morgan said: "Of course I'm prepared to apologise to all of those who have suffered during the pandemic.

"This was a new disease that we'd never seen before. None of us knew how it was going to impact, none of us knew how it was going to spread, none of us had any idea that it could be spread even without showing any symptoms."

She added: "Of course we made mistakes at the beginning of that process, because of the lack of information and data and knowledge that we have now learned.

"I think we have a duty and responsibility to say sorry to people where we've made mistakes."

But the minister argued it would have been "extremely difficult" to have locked down Wales before England, because of the border and "because furlough was not available".

She said since then, the Welsh government has taken a "far more cautious approach compared to that of the rest of the United Kingdom".
Scrapping community testing 'a serious mistake'

But Ms Morgan denied that the Welsh government had suffered from group think - when a group of individuals reaches a consensus without critical reasoning.

A decision to scrap community testing for coronavirus early in the pandemic was described by the report as a "serious mistake".

Wales, in common with the rest of the UK, took the same approach. Ms Morgan partly blamed this on a limitation on the number of tests available at the time.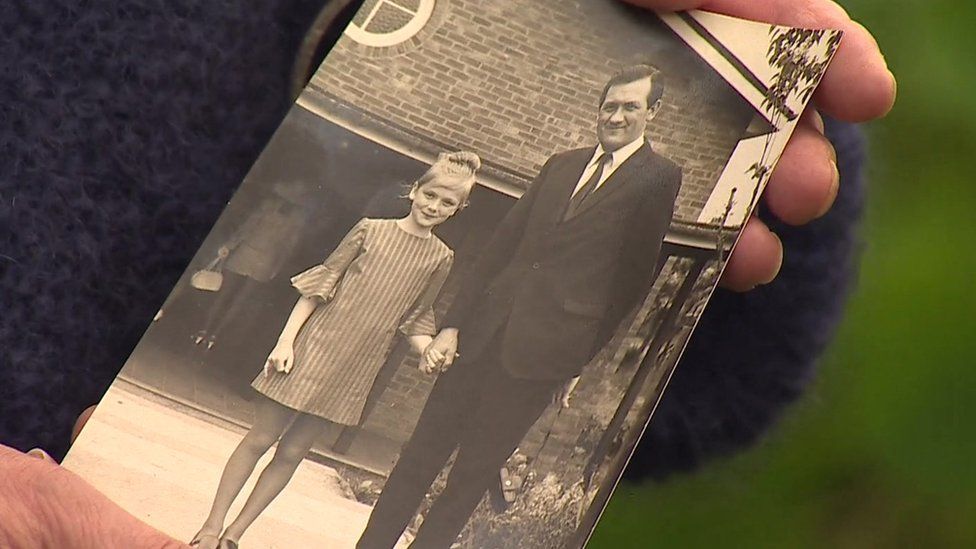 Figures showed that there were 157% more care home deaths from all causes than there would be normally in April 2020, with 1,171 in total.

The daughter of a man who died from Covid last year said it was "good to have an apology" but said it was "slightly qualified".

Catherine Griffiths, whose father Harry Griffiths died with Covid in his Aberystwyth care home, told BBC Wales: "They didn't know what was happening in the first wave but they knew what was happening in the second wave, my father died in the second wave.

"They should have protected people they should have acted and learned from countries in the Far East. While we were going into the second wave they were asking people to do quick tests before they enter care facilities, and we weren't doing that."

Ms Griffiths is part of the Covid Bereaved Families for Justice Cymru group, which is calling for a dedicated public inquiry for Wales into decisions made about the pandemic.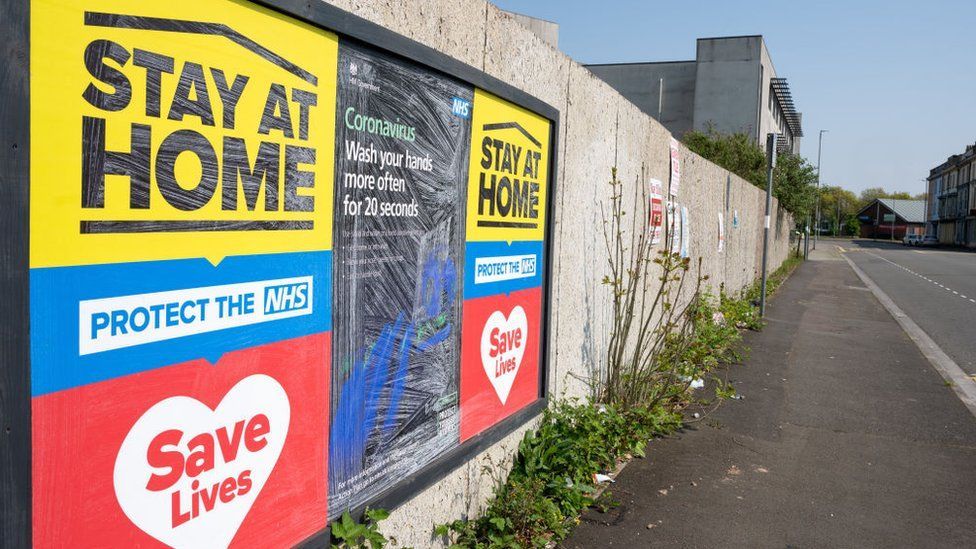 Timeline

*  28 February - First Covid case confirmed in Wales
*  9 March - Mark Drakeford attends Cobra, chaired by Prime Minister Boris Johnson, with other first ministers
*  11 March - WHO declared coronavirus pandemic, first Welsh case found to have transmitted in the community
*  12 March - Mark Drakeford attends another Cobra meeting; chief medical officer Dr Frank Atherton announces only targeted testing will take place in line with UK 'delay phase' response; Health Minister Vaughan Gething criticises demands for Wales v Scotland to be called off, saying advice says cancelling large events would not help save lives
*  13 March - WRU cancels Wales v Scotland, due to take place the next day. Non-urgent NHS care suspended in Wales
*  14 March - Stereophonics concert in Cardiff goes ahead
*  16 March - First Covid death in Wales confirmed, PM says all non-essential contact and unnecessary travel should stop
*  18 March - Schools told to close
*  20 March - Pubs, bars and cafes and other entertainment venues told to shut by midnight
*  23 March - Mark Drakeford announces stay-at-home lockdown at same time as Boris Johnson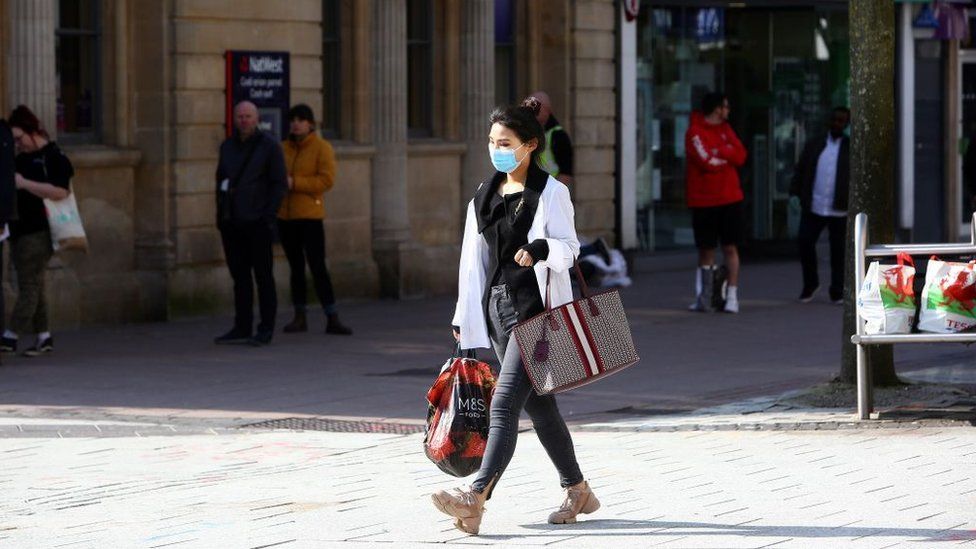 Plaid Cymru leader Adam Price said the report showed the "fatalistic approach at the heart of this Westminster government" but also called for a Welsh public inquiry.

Plaid health spokesman Rhun ap Iorwerth said: "The Welsh government must take responsibility for its actions - good and bad, and there should be no avoidance of detailed scrutiny."

Welsh Conservative health spokesman Russell George said: "The pandemic was an unprecedented crisis and as these reports show decision-makers in government followed the science and evidence provided by experts."

He added the report shows "why we need a Wales-specific Covid inquiry".

However Mark Drakeford argued in the Senedd that the report strengthens the argument for the Welsh "experience to be properly investigated within the wider UK context".

The first minister has backed a UK government inquiry, but has not ruled out a Wales-only effort if he is not satisfied with what is set up by the UK government.

Mr Drakeford told the Senedd he was yet to receive a reply to a letter to Communities Secretary Michael Gove on the 10 September setting out a "series of tests" the Welsh government would apply "to give us confidence".

The first minister said he was hoping to have a meeting with the prime minister in the coming days, and added he expects devolved governments to be "properly involved" in the appointment of the UK government's inquiry chair.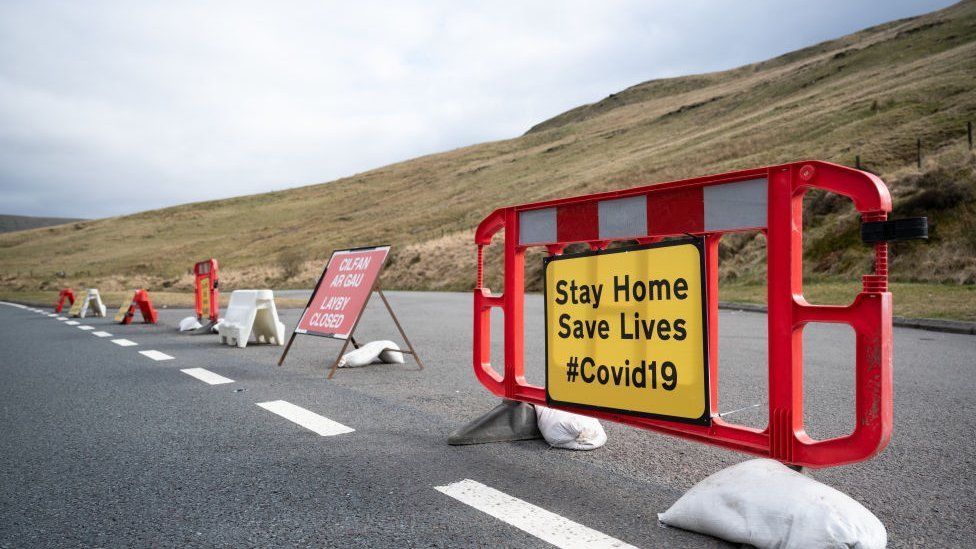 During the press conference it was announced that the Welsh government had set a target of offering all 12 to 15-year-olds a Covid vaccine by the end of October.

The government also said all residents of care homes will have been offered a booster by the same date.

Dr Gill Richardson, Deputy Chief Medical Officer for Vaccines, said she expected the majority of people over 50 or who have an underlying health condition to have been offered their booster by the end of the year.

A Welsh government statement said the committees' report "does not scrutinise decisions made by any of the devolved governments in Wales, Scotland or Northern Ireland".

"Some actions and decisions in the pandemic response were taken at a UK level on a four-nations basis - we have always been open to working together where there are shared decisions and shared responses.

"We have followed the advice of our medical and scientific advisers and have taken a more cautious approach. Independent reports, by Audit Wales, have shown our approach to testing, for example, was less costly and more efficient than that taken by the UK government."