Face masks will no longer be required in schools in Wales from Monday.
Education Minister Jeremy Miles said it will ensure schools are "more closely aligned" with the rest of society.

Until now face coverings were needed to be worn by school staff and secondary school pupils when moving around buildings and in communal areas.

But as with businesses and other organisations, that requirement will now be guidance from 9 May.

The Welsh government said schools and other educational settings will continue to be advised to work with local authorities to ensure "appropriate and proportionate" measures remain.

Plaid Cymru said there were still pupils and staff who would be "concerned" with the change.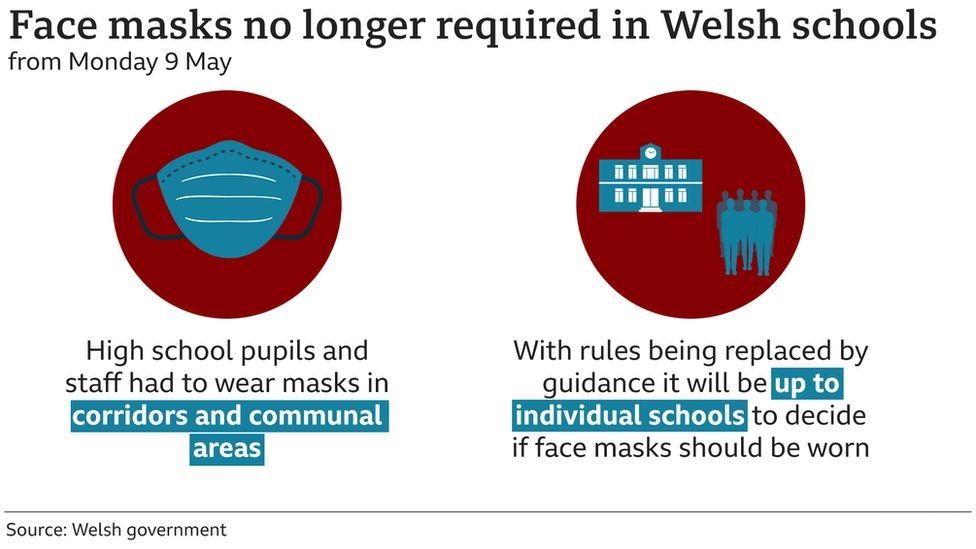 Since September 2021, schools applied measures to stop the spread of Covid-19 according to local circumstances.

These measures included social distancing, regular later flow testing and avoiding mixing by sticking to class bubbles.

It was based on a framework for schools, but they will no longer be advised to use it.

Face coverings were required in Welsh classrooms until the end of February half term.

Since then, individual schools and councils have been able to decide which restrictions were needed in classrooms.

'Time to relax restrictions'

For many primary school-aged children, having their first assembly together was "quite an emotional one".

Rhian Lundrigan, executive head teacher of the Rainbow Federation, which is made up of two primary schools in Llanrumney, Cardiff, said because of restrictions they had never had an assembly all together until now.

"We're still not doing everything whole school," she said but after the Easter break, year groups are now able to play on the yard together.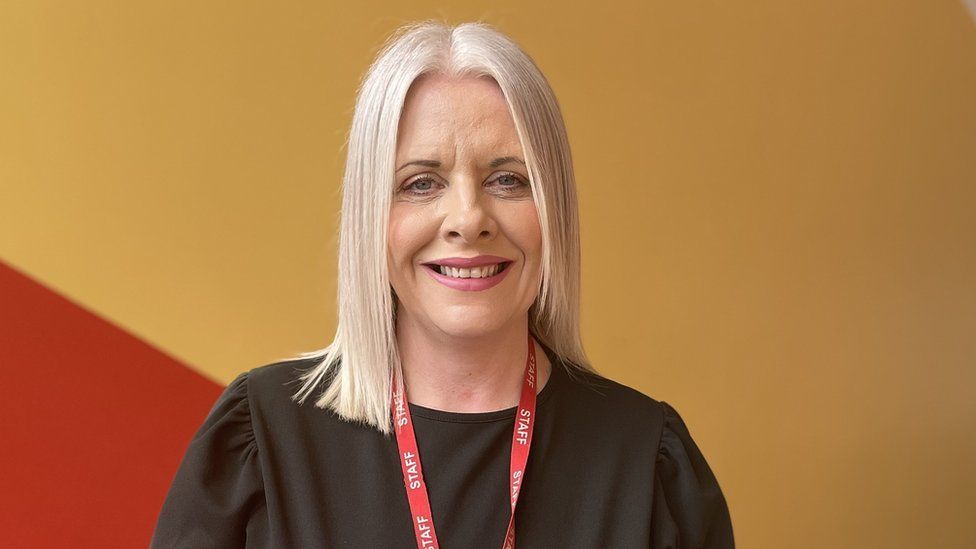 Head teacher Rhian Lundrigan believes it is time to relax restrictions

"Maybe the biggest thing for the children is the staff not wearing masks in the classroom.

"It's very difficult to read faces and emotions... so I think the children have really noticed that difference."

Earlier in the pandemic, teachers had to check the toilets before pupils were allowed in to avoid different classes mixing.

Lily, 10, is glad those rules have gone.

"We can eat in the same lunch hall, we're allowed to show work to different teachers, we can go into the bathroom with other classes - it's great," she said.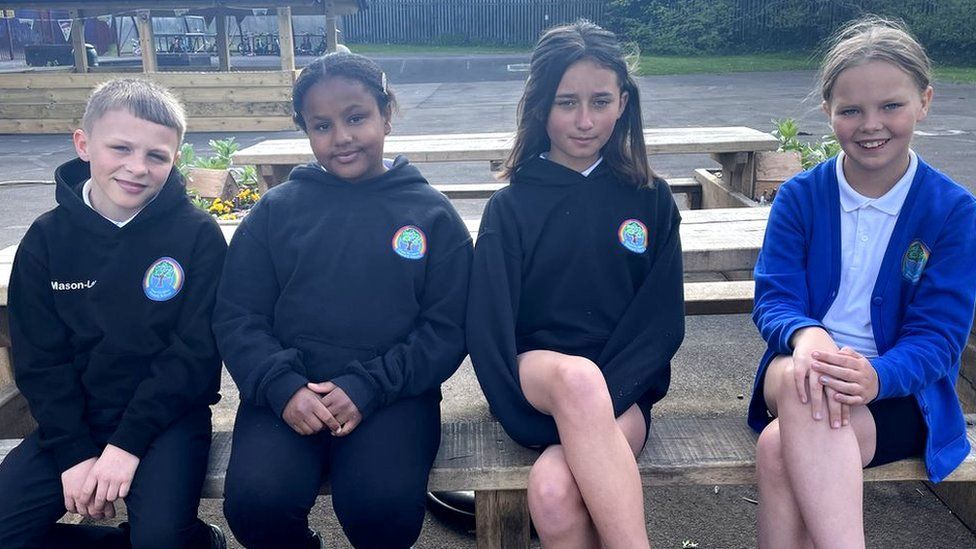 Mason, 10, Teigan, 11, Tulisa, 10 and Lily, 10 (from l-r)

Mason, 10, says being able to mix with friends is "fun and better".

His class has just come back from their first residential trip where they stayed for three nights and did "loads of fun activities".

Ms Lundrigan added that although "it's time to relax those restrictions", the situation is always kept under review.

Mr Miles said: "In line with the wider public health guidance published at the last three-week review, we have today written to headteachers to signpost the impending changes to our advice for schools, which reflect the move from pandemic to endemic.

"We all know that Covid-19 has not gone way.

"It remains vitally important we reduce the spread of the virus where we can - this includes, for example, following self-isolation guidance, and for education settings to continue to undertake robust risk assessments."

Plaid Cymru said it wanted the Welsh government "to continue with the provision of free lateral flow tests for education settings, support clinically extremely vulnerable staff, including those who are pregnant, to work from home, and protect vulnerable staff by offering roles with minimum contact and FFP2/3 masks."

It also called for better ventilation and air quality monitoring, including carbon dioxide monitors for each classroom.