Nadhim Zahawi's future in government had been looking increasingly precarious for days.
He is widely liked and respected by his colleagues: his life story of arriving in the UK as a child, not speaking English, rising to become a multi millionaire and a cabinet minister.

But what was increasingly striking is almost all the Conservative MPs and ministers I spoke to privately would say this, and then add a colossal "but."

They found his tax affairs, what they perceived (and the prime minister's ethics adviser has now concluded) to be his lack of openness and candour inexplicable, other worldly and an oxygen snatcher from everything else the government was trying to do.

As I reported the other day, there was a determination in government to get this sorted as quickly as possible, often tricky once something is in the hands of an independent adviser.

But the new independent adviser, Sir Laurie Magnus, has acted quickly and decisively. His verdict is blunt, pithy, direct.

And his conclusions shed new light on the timeline of events.

We now know Mr Zahawi and the tax authority were first in touch in April 2021. This is months before he was appointed education secretary.

And well over a year before he was appointed chancellor and first shared with government colleagues that he was talking to His Majesty's Revenue and Customs (HMRC).

And we also know it was nearly a fortnight after he was appointed chancellor that he declared explicitly that he was in something of a run in with the tax authority, having received a letter from them which, it seems, changed in his own mind the magnitude of the tax authority's inquiries.

It should have been obvious to Mr Zahawi that it was serious much much earlier, Sir Laurie concludes, and he should have told people in government about it much much earlier.

Critics of the prime minister have said he has been insufficiently curious about Mr Zahawi's affairs, given what was publicly known or being discussed in the press.

Sir Laurie says the vetting checks did not disclose vital information to the prime minister because Mr Zahawi had not told them.
And so, Mr Zahawi is a goner.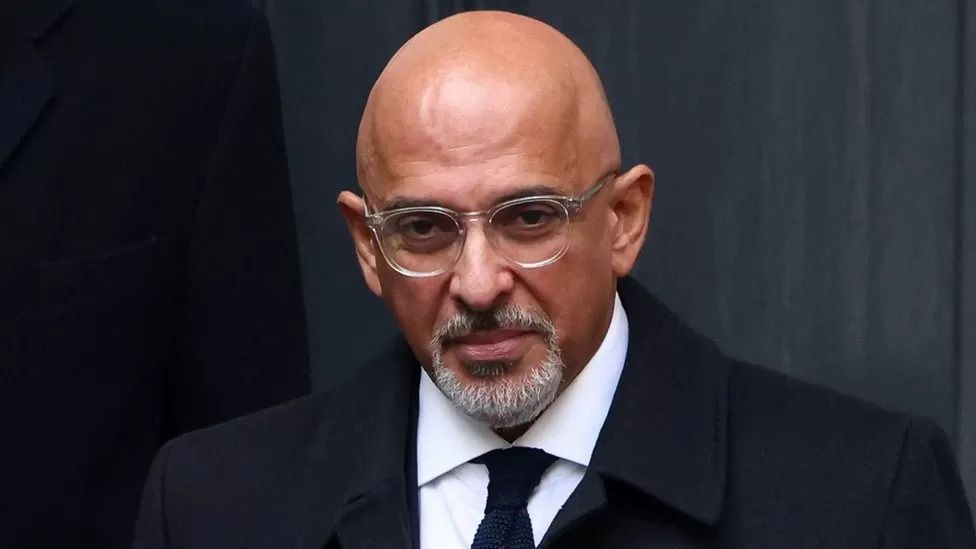 His public response is laced with a defiance - it makes no reference to his breach of the ministerial code, but instead has a pop at journalists.
Privately he's been deeply angry at the tone of some of the media coverage, some of his allies feeling it had undertones of racism.
His critics say his decision to threaten some journalists with libel writs, when they were exposing information about him, was outrageous.
The prime minister is now looking for another party chairman.
Before Christmas he lost a minister, Gavin Williamson, amid accusations of bullying, which Sir Gavin said he "refuted".
And there is still an investigation going on into the conduct of Deputy Prime Minister
Dominic Raab
, who also denies allegations of bullying.
Downing Street argue the prime minister demonstrates integrity by following due process, ensuring allegations are properly investigated, rather than acting impulsively.
But there are those within government who believe Rishi Sunak was "too nice", as one put it to me over Mr Zahawi, and should have sacked him a week ago.
And then there is the bigger question about Mr Sunak's judgement - should he have appointed any of these ministers in the first place?
Watch: Michael Gove is asked why Nadhim Zahawi was given the post in the first place