In an internal memo obtained by the Post, the airline said the new quarantine requirement would come into effect after midnight.
Cathay Pacific is suspending all long-haul cargo and cargo-only passenger flights with immediate effect for seven days in another blow to an already strained global supply chain.

The move follows Hong Kong authorities tightening Covid-19 quarantine requirements for aircrew - directly affecting the city's flagship carrier - from three days' mandatory confinement at a designated hotel to seven days, the Post has learned.

In an internal memo obtained by the Post, the airline said the new quarantine requirement would come into effect after midnight on Friday.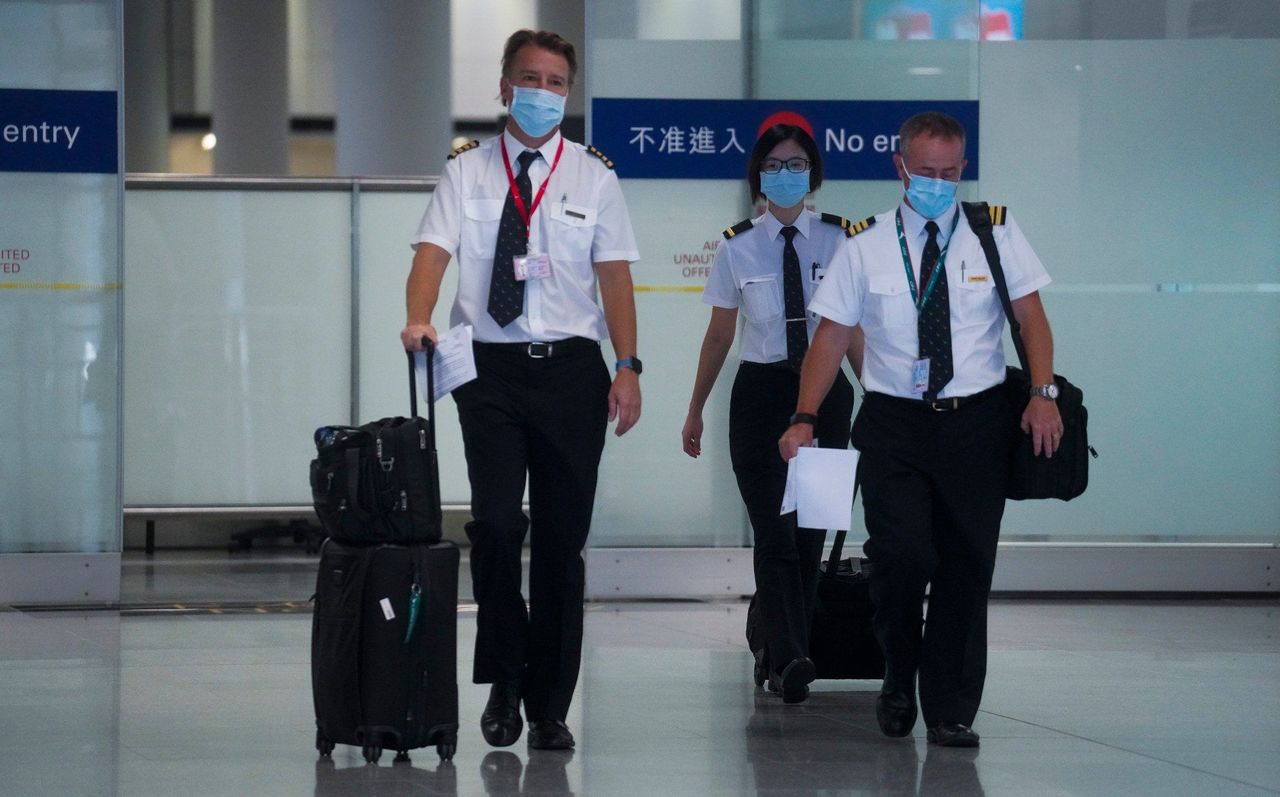 Cathay Pacific pilots at Hong Kong International Airport.

Cathay said a further tightening of rules was being made after a cockpit crew member tested positive for coronavirus on the fifth day of his arrival.

In a memo to staff, the airline said it would need to activate closed-loop operations for cargo crew, which requires staff to volunteer for a lengthy stint away from home of up to several weeks.

"We cannot transition to closed loop operations overnight and we need to take a breather to fully consider all dependencies, including hotel room availability, which is critical," airline director of flight operations Chris Kempis said.

"As a result, we are stopping all 747 and cargo-only passenger flight layover operations with immediate effect for a period of seven days and planning to restart these during the course of the day on January 6th."

Kempis said the airline would press ahead with plans to send crew overseas to Los Angeles and reactivate its United States pilot base.

A Cathay spokeswoman said: "We sincerely apologise for the disruption caused. We will be working with customers to mitigate the disruption as much as possible.

"In addition, we are working with the relevant stakeholders on plans beyond January 6 and will communicate further on these as soon as possible."

The airline cancelled 17 of its 61 passenger flights on Friday along with five out of 17 for cargo.

The tightening of rules for the industry reflects the government's desire to protect its zero-Covid policy, in line with mainland China, and to ensure the long-awaited resumption of quarantine-free cross-border travel.

The airline faces a significant challenge in securing enough rooms to operate three types of hotel quarantine for aircrew for different periods. The current quarantine hotel capacity is about 11,500 rooms for arrivals and around 1,000 rooms for aircrew.

The crisis for Cathay came to a head hours after two preliminary-positive local cases were linked to two Omicron-infected flight attendants who had flouted isolation rules. The two employees are under investigation by Cathay.

One employee had visited a restaurant with his 76-year-old father, who has tested positive, while the second patient, 34, sat at a nearby table.

On Wednesday night, Cathay said the government had revoked all quarantine exemptions for crew on local airline passenger flights. The previous day, officials said cargo aircrew would have undergo three days of hotel quarantine on their return to Hong Kong.

For the past two years, Cathay has been crushed by the pandemic, racking up HK$29.2 billion (US$3.75 billion) in related losses, with thousands of staff leaving the company.

The airline carries about 1 per cent of the passengers it did every day before the pandemic. It remains one of the outliers among global airlines – operating in a zero-Covid environment – and with no clear recovery in sight.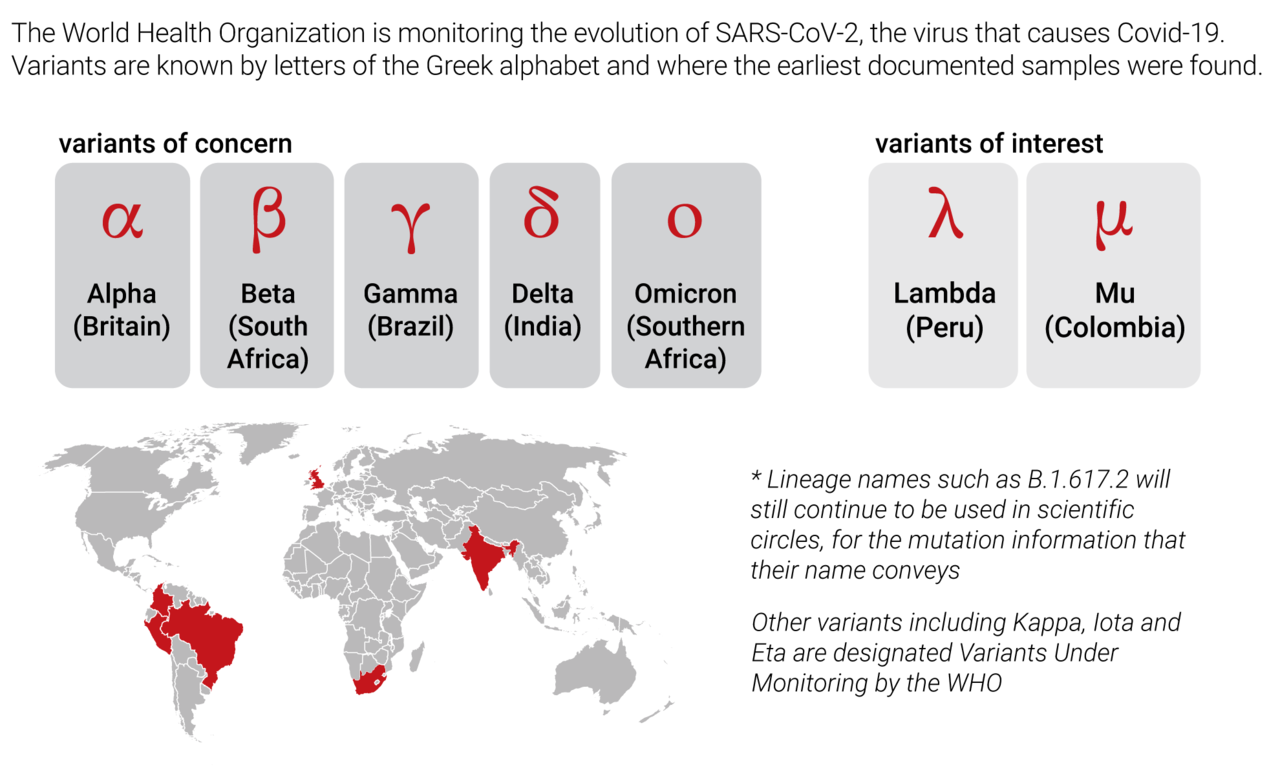 The flight suspensions will put the company's finances under further pressure as cargo generated 80 per cent of its revenue in the first six months of this year, or HK$12.7 billion (US$1.62 billion).

Cathay is the fifth-largest cargo airline in the world by capacity offered.

The impact of the sudden shutdown on trade remains to be seen, with Cathay managing to operate a handful of passenger flights, and foreign carriers still flying in and out of Hong Kong. Air cargo prices have soared given the cutback in passenger aircraft capacity.

Separately, British Airways formally extended the cancellation of flights to and from Hong Kong until March.

Ten airline routes, including four Cathay long-haul destinations, are serving out two-week bans for carrying too many Covid-19 cases. Cathay's San Francisco service is set to be formally banned on Friday, the airline's fifth route to be penalised.

The carrier also unveiled its provisional schedule for January, cutting all passenger flights to and from Brisbane, Melbourne, Perth, Auckland, Dubai, Phuket and Singapore. Outbound flights from Hong Kong to Madrid and Manchester were also slashed.