Concerns were raised about 'strength of the front doors' nearly three years before fatal incident at concert last week
Brixton 02 Academy has been closed temporarily a week after two people were killed in a crowd crush in the foyer.

The iconic venue's licence was suspended on Thursday by Lambeth council until a full hearing to decide its future can be held on January 16.

The Met Police asked the council to temporarily close the venue following the incident on Thursday, December 15, where a "crowd forced their way into" Afrobeats artist Asake concert.

Explaining the decision to close the venue , Cllr Fred Cowell, chair of the council's licensing sub committee said: "Given the severity of events of December 15, the risks to public safety as a consequence of serious disorder arising from a lack of crowd control at the front doors of the venue remain high if the venue was able to operate as before."

Security guard dog handler Gaby Hutchinson, 23, was on duty when ticketless fans stormed in last Thursday.

The 23-year-old, from Gravesend in Kent, died in hospital on Monday from injuries sustained in the incident.

Rebecca Ikumelo, 33, from Newham, east London, died in hospital on Saturday and a 21-year-old woman remains seriously ill in hospital. Police say all three were in the foyer of the building when the crush occurred.

A police statement signed by PC Jinelle Caldinez called for an immediate suspension of the licence so police can conduct a "large and complex" investigation into the fatal crush.

In a report presented to the licensing committee, they wrote: "Upon arrival at the venue it was apparent to officers that security staff had completely lost control in regards to crowd control.

"Crowds had forcibly breached the doors of the venue and were seen in large numbers to be forcing their way into the event.

"Many people were crushed by the sheer force of the crowd and many were injured, some seriously."

The committee also heard details of an earlier incident in February 2020 where crowds again pushed up against the front doors.

Met Police solicitor Gerald Gouriet told councillors: "That a large crowd in front of the Brixton Academy meant police had to call for more units.

"Staff tried to keep the locked doors closed as crowd pushed against them. Staff were getting crushed against the doors. A fight broke out and it took about an hour for police to disperse the crowd.

"Concerns were also raised about the strength of the front of the doors."

He claimed the earlier incident showed last Thursday's fatal crush was not a one-off, adding: "While what happened last Thursday of course was exceptional no-one should begin to think it was unique and could not happen again."

Rejecting an offer from the venue's management that Brixton Academy would remain voluntarily closed, he added: "It's not right to leave that decision in the hands of the licensee.

"There is a legitimate expectation from the family and friends of those who died that there will be something done.

"To do nothing is unthinkable."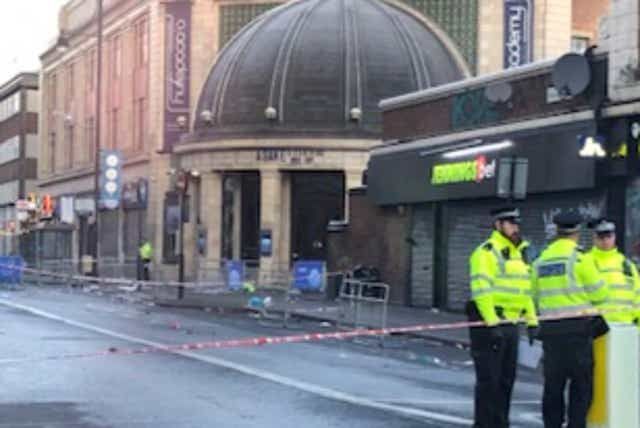 Police outside the venue
Steven Walsh, representing Academy Music Group, who run 02 Academies across England, disputed that concerns were raised about the strength of the doors.
He said: "The management are yet to be interviewed and the same applies to the security team.
"The licence holder hasn't even seen its own CCTV of events because it has been seized by police quite properly.
"It is clearly far too early, as the police accept, to draw any conclusions as to the causes of the tragedy or to point the finger of blame at any party."
"This was a tragic exceptional case on December 15."
He added: "There is a real danger at this early stage there might be a perception of prejudgement.
"The only reason to impose a suspension is if there was a genuine concern there might be a recurrence of the events before a full review.
"It's not a realistic prospect. As night follows day if the premises is closed and there will be no events, then there is no prospect of any potential reoccurrence."
The council said Mr Walsh accepted that any voluntary licence suspension would not be legally enforceable.
Nigel Downs, general manager of the venue for the past 26 years, told the committee before the decision that gigs in early January will have to be rescheduled.He said: "We have rescheduled one show already and cancelled New Year's Eve.
"We held 173 shows this year and have 140 planned for next year.
"In January we have 11 shows - which are mostly sold out - already pencilled in.
"Each event is individually risk assessed some events are lower risk than others."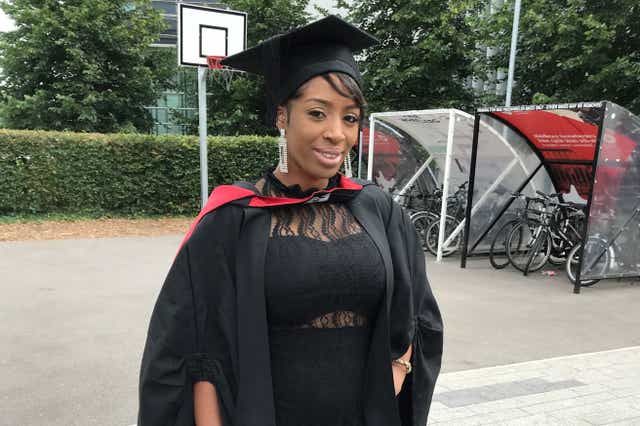 Rebecca Ikumelo died in the crush

An open letter signed by Lambeth councillors said: "Our thoughts are with the family and friends of Rebecca Ikumelo and Gaby Hutchinson who lost their lives, as well as with those who remain in hospital and those suffering the trauma of witnessing such distressing scenes at one of our borough's live music venues.

"This review will be part of ongoing efforts to both seek answers and ensure such an incident never happens again."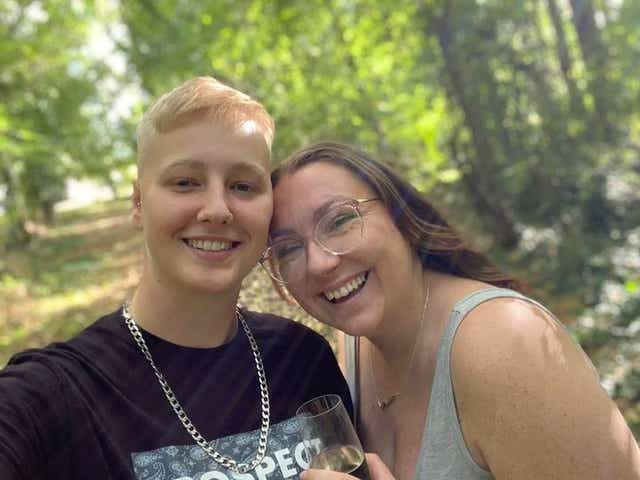 Gaby Hutchinson (Left)

A separate criminal investigation is being carried out by detectives from the Met's Specialist Crime Command with officers reviewing CCTV, phone footage, speaking to witnesses and carrying out forensic examinations.

An online page for the submission of photos, videos and information has been set up with Lambeth council urging anyone who can help detail events to use this site.

The venue said its "heartfelt condolences" were with the victim's family and friends.

"We continue to be devastated by this tragic situation and are fully supporting the ongoing investigation", they added.