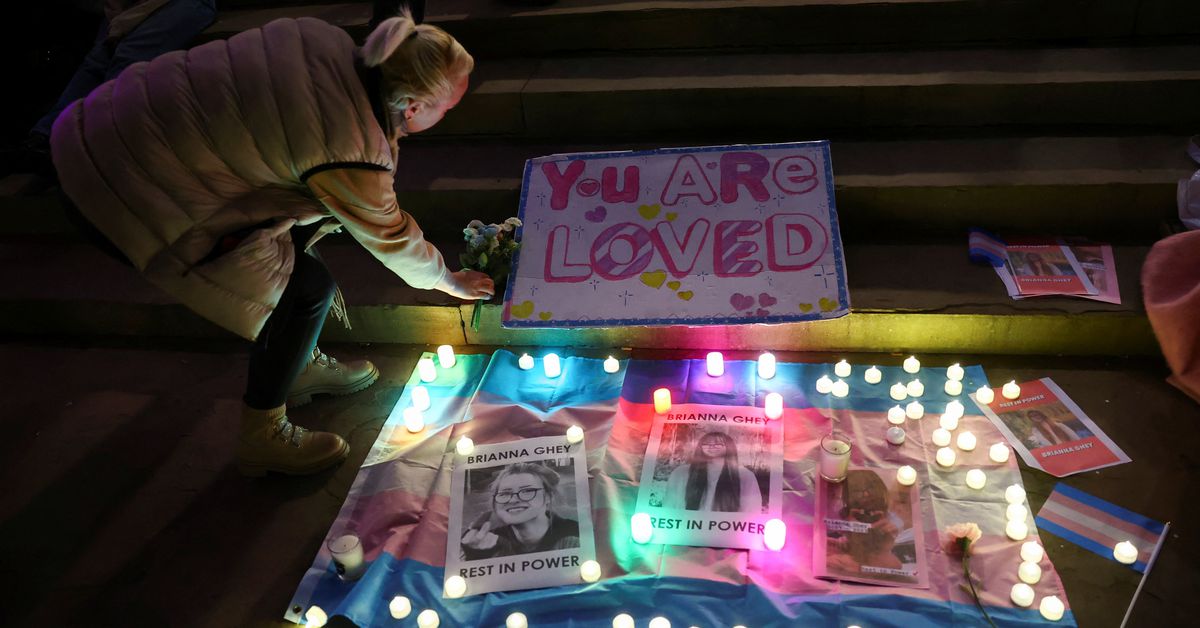 British police investigate whether murder of trans girl was a hate crime
British police on Tuesday said they were investigating whether the murder of a transgender teenage girl in north-west England at the weekend was a hate crime, ahead of a planned vigil in her memory.
Police arrested two teenagers on Saturday on suspicion of murder after the body of 16-year-old Brianna Ghey was found on a path in a village near Warrington, 200 miles north-west of London.

Police initially said there was no evidence to suggest the circumstance's around Ghey's death were hate related.

But after extending the time for questioning the suspects - a boy and a girl both aged 15 - police said that they were examining all possible motives for the murder.

"All lines of enquiry are being explored, including whether this was a hate crime," Cheshire Police said.

"Please continue to avoid speculation online and be wary of sharing misinformation relating to this case."

In a tribute to Ghey, her family said she was "strong, fearless and one of a kind," and a vigil has been organised for 1900 GMT in Liverpool on Tuesday.

LGBTQ campaign group Stonewall UK said "our thoughts are with Brianna Ghey, a young trans woman, and her loved ones, following her tragic murder in Cheshire."

"We urge anyone who may have information which will help the police with their enquiries to come forward."