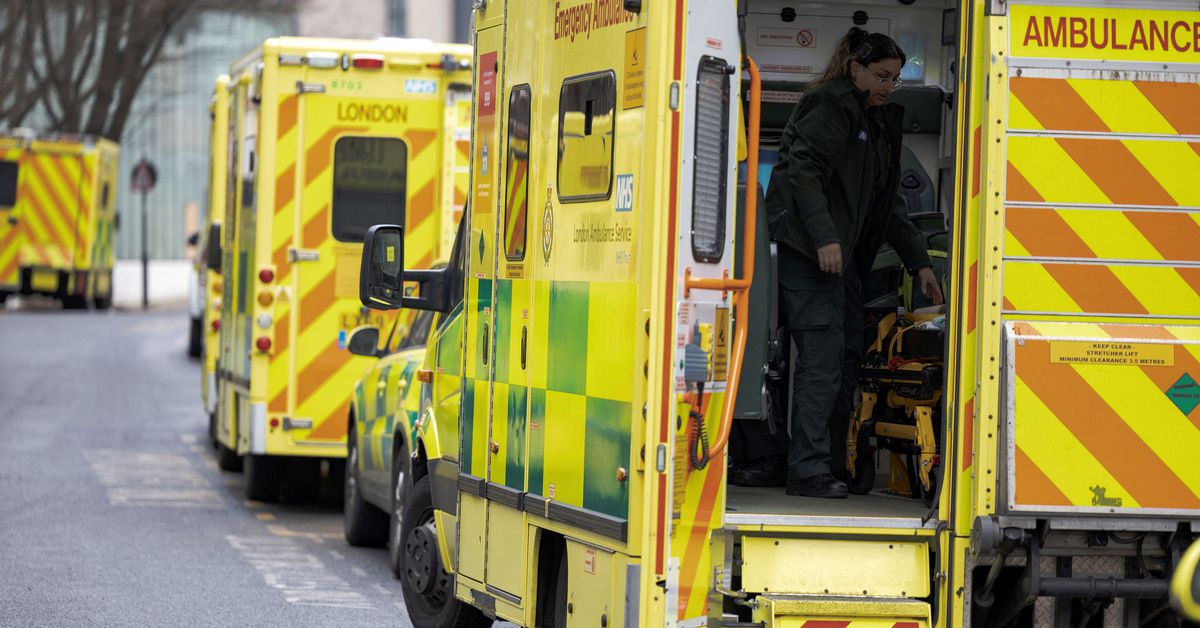 Britain and healthcare unions agree on pay rise proposal after months of strikes
The British government and healthcare unions on Thursday agreed on a pay proposal with a 5% wage increase in the coming year and urged workers to accept it, potentially ending strikes that have disrupted the National Health Service (NHS) for months.
The new agreement would cover 1 million nurses, paramedics, midwives and other workers in England for two years through early April 2024. The strikes will end only if members approve the deal after a period of consultation by trade unions, almost all of which recommended the new offer.

"This offer is good for NHS staff, it's good for the taxpayer and most importantly it is good news for patients whose care will no longer be disrupted by strike action," British Prime Minister Rishi Sunak said.

Sunak has been under growing pressure to quell the worst wave of British worker unrest since the 1980s, with strikes affecting almost every aspect of daily life from healthcare and transport to schools and border checks.

Both sides believe the new offer represents a "fair and reasonable settlement," a joint statement by the government and a group of NHS employers and unions said. The deal does not apply to junior doctors, who are in a separate dispute.

The offer includes a one-off payment of 2% of 2022/23 salaries and a 5% pay rise for 2023/24, which begins in early April, the government said. No overall cost to the public purse was provided.

Three of the unions — Unison, GMB and the Royal College of Nursing (RCN) — said they recommended their members accept the offer, arguing that while it did not address all of their concerns, it did represent progress. Unions generally sought wage hikes more in line with inflation, which has been near 10%.

"Members took the hardest of decisions to go on strike and I believe they have been vindicated today," RCN General Secretary Pat Cullen said. "It is not a panacea, but it is real tangible progress."

Unite said it would pause strike action while members were consulted, but it was unable to recommend the offer. The union did not give a specific reason for this decision.


'FAR FROM PERFECT'

The NHS, which has been free at the point of use since 1948 and a source of pride for many Britons, has been particularly affected by strikes as it was already grappling with a staffing crunch and struggling to recover from pandemic-induced strain.

The agreement is a significant breakthrough, coming a day after half a million Britons went on strikes to coincide with the government's budget. Last month, tens of thousands of nurses and ambulance service staff staged the biggest strike in the NHS' 75-year history.

The GMB said the offer was "far from perfect", but that the government had put an extra 2.5 billion pounds ($3.03 billion) on the table.

Both Sunak and Health Minister Steve Barclay declined to say how much the pay offer would cost the government, which had maintained that meeting demands for pay that better reflected double-digit inflation would only risk driving prices higher.

The Institute for Fiscal Studies (IFS) think tank said the latest pay deal would see NHS pay grow slightly faster than inflation in the coming financial year, and details of the government's funding for the offer remained hazy.

"It is unclear whether the Treasury will eventually provide the funding required to cover the cost of this deal," IFS Senior Research Economist Ben Zaranko said.

"If it did, that would be a material alteration to the spending plans contained in this week's budget before the ink is dry."

($1 = 0.8259 pounds)