As of Tuesday, Britain will join the US and 12 African nations subject to extra-stringent entry requirements.
Britain is finally being added to Hong Kong's highest coronavirus risk category a week after it was found to be the source of two imported Omicron infections, though a new rule change will slash the amount of time affected travellers must spend in a government quarantine camp.

The move, announced on Monday and taking effect on Tuesday, is part of the government's heightened efforts to keep Omicron out of the local community, lest the more infectious variant jeopardise Hong Kong's long-held zero-Covid strategy.

In another change, starting from Christmas Eve, all travellers coming to Hong Kong, regardless of where they are flying from, will be required to present a negative Covid-19 test done within 48 hours of boarding, as opposed to the current 72.

Meanwhile, an existing flight suspension mechanism was further tightened with immediate effect on Monday, meaning more carriers could soon face 14-day bans on operating certain routes into the city.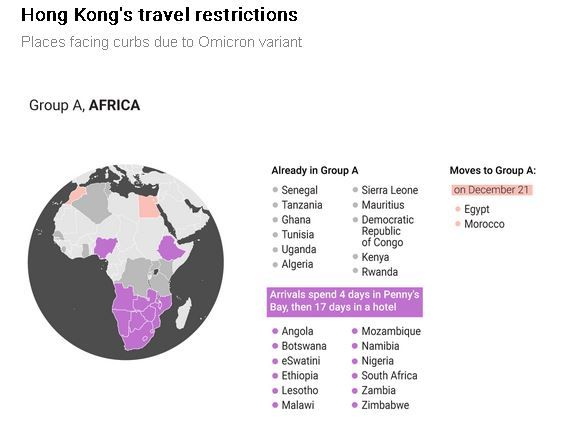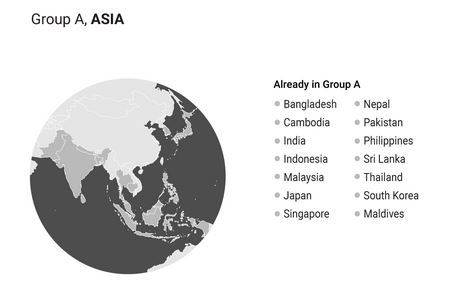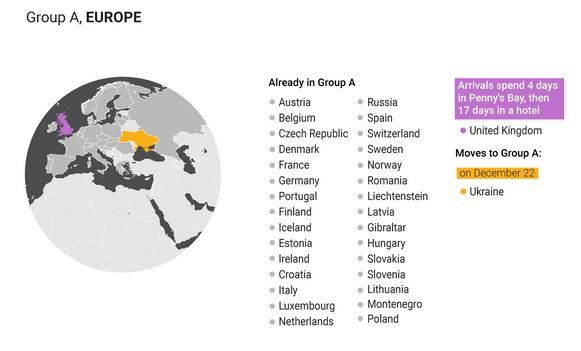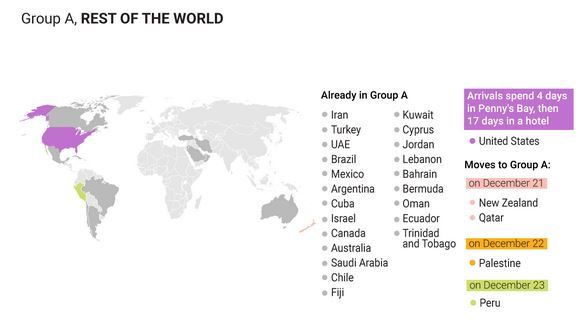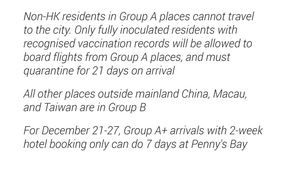 Hong Kong confirmed two imported Omicron cases from Britain last week, but rather than quickly move to add the country to its enhanced-measures category – as it did with the United States – the government has been dragging its feet in announcing any stepped-up restrictions.

But now, from Tuesday, all residents returning from Britain and the other countries in the highest-risk category will have to spend their first four days of quarantine in the government's facility at Penny's Bay – down from the current seven. They must then transfer to a designated hotel for the remaining 17 days of isolation.

Explaining the reduction, a government statement said: "So far all imported Omicron cases in Hong Kong had been detected either by arrival tests or tests within the first three days of arrival at Hong Kong. In order to better utilise Penny's Bay Quarantine Centre, the highest-standard quarantine facility, the government will [change the rules]."

Travellers arriving from places in the highest-risk category are also subject to daily testing on their first seven days of quarantine, and screening every other day for the remaining 14.

The new rule change appears to be a concession to concerns previously voiced by medical experts that spaces at Penny's Bay could quickly run out if travellers from Britain were required to quarantine there, given the high number of arrivals from the country.

The number of occupied units at Penny's Bay has shot up in recent days, from just 117 last Tuesday to 544 as of Monday morning. Another 1,024 units are still available for immediate use.

In light of the change, a grace period will be offered from Tuesday to December 27, during which time, travellers from countries in the enhanced-measures group will still be allowed to board flights to the city, even if their quarantine hotel booking is only for 14 nights, as opposed to 17.

Such travellers will be allowed to stay the full week at Penny's Bay, or they can transfer to their hotel on the fifth day if they are able to secure additional nights at the same location as their existing booking.

Starting from December 28, however, all travellers from places listed in the enhanced-measures category must have quarantine hotel bookings for 17 nights.

Currently, non-Hong Kong residents from 92 places in the government's high-risk Group A – including Britain – are barred from entering the city, while residents are required to undergo 21 days of hotel quarantine. Seven more countries – the latest being Peru – are set to be added to that group within days.

However, Britain is now joining the US and 12 African nations in a subset of Group A for countries deemed at particularly high risk for importing Omicron cases.

Omicron has been spreading rapidly in Britain of late, with the total number of confirmed cases involving the variant more than doubling over the weekend, from about 15,000 on Friday to more than 37,000 on Sunday.

Hong Kong so far has recorded 19 Omicron cases, all of them imported, including five whose variant type was confirmed on Monday.

Government pandemic adviser Professor David Hui Shu-cheong of Chinese University said authorities were likely to have shortened the quarantine period at Penny's Bay due to anticipated space constraints and based their decision on "minimal" local data on detection of Omicron cases in Hong Kong.

"There is a risk of infection during transport from Penny's Bay to designated quarantine hotels, so it must be done very carefully. A closed-loop approach should be used, it should be point to point, and staff must wear protective gear well," Hui said.

He added that it would be best to use specific hotels just for travellers arriving from Group "A+" places, which should supply high efficiency particulate air filters to avoid cross-infections.

Authorities on Monday also confirmed seven new Covid-19 cases, all imported, bringing the city's overall tally of infections to 12,533, with 213 related deaths. Fewer than 10 people tested preliminary-positive.

The government will also tighten its flight suspension mechanism immediately. An airline will be hit with a 14-day flight ban if at least four passengers on its route test positive for Covid-19 on arrival within seven days. Previously, such a ban would be triggered if at least two passengers on two separate flights departing from the same place were found with Covid-19 within seven days.

Other suspension criteria – having at least three Covid-19 passengers on one flight, or one testing positive and one violating the city's disease prevention regulations on a flight – would remain in effect.

Despite Hong Kong's lack of local cases in recent months, the government on Monday said the Lunar New Year fireworks display, which would have taken place in February, would be cancelled yet again "in view of the Covid-19 pandemic".

It will be the third year in a row the annual celebration has been called off, with the one in 2020 cancelled due to "public safety considerations" over anti-government protests.

Meanwhile, Cathay Pacific on Monday was banned from operating routes from New York until January 2 after three passengers on flight CX845 on Sunday were confirmed to have Covid-19 upon arrival.

Separately, Macau's social affairs secretary, Ao Ieong U, said quarantine-free travel between the city and the casino hub could resume if such an arrangement was struck between Hong Kong and mainland China.

Ao said authorities would issue a cap on travellers, which would increase over time, and that interested parties could register online on a first come, first served basis. Arrivals would need to be fully vaccinated against Covid-19 and test negative for the virus before travelling.