Five thousand short-term jobs still need to be filled ahead of the Birmingham 2022 Commonwealth Games, with the Army on standby to help out.
There are 50 days before the start of the event, which runs from 28 July to 8 August across the city and wider West Midlands.

Chief Executive Ian Reid said they had spoken to the military to take steps if necessary.

Leaflets have been put through doors as part of a recruitment drive.

Organisers say they want to give people opportunities to get skills that will help in finding work after the Games.

Jobs in security, catering and cleaning still need to be filled.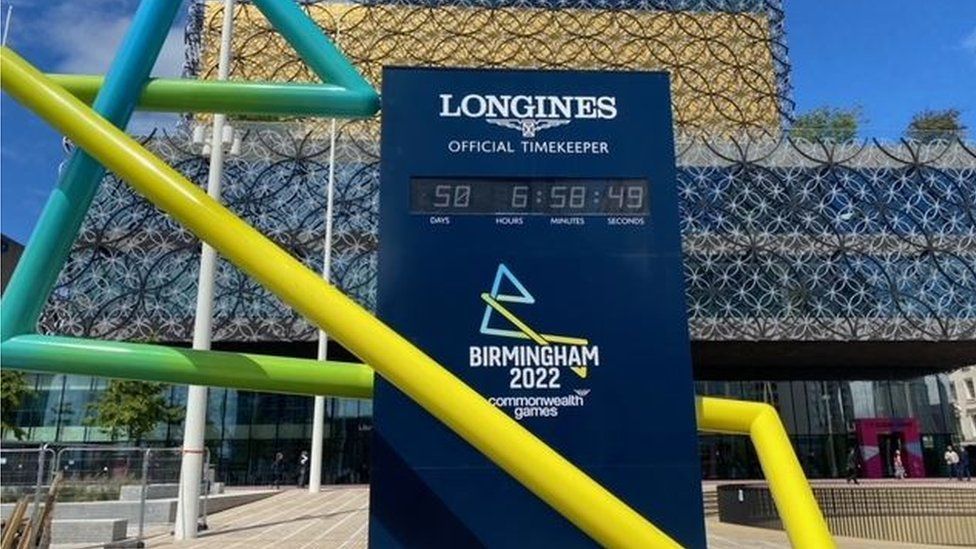 The games start in 50 days as shown by the countdown clock in Centenary Square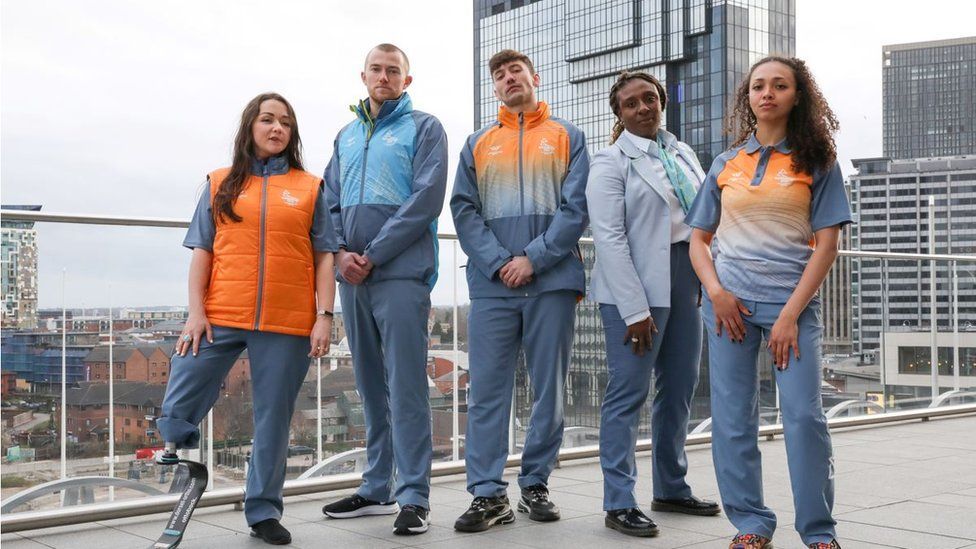 The volunteer outfits, designed by students from across Birmingham, were unveiled recently

Mr Reid said: "Up to 5,000 roles are still to be put in place. We're seeing a huge uptick of the back off the marketing campaign but there is still a lot of recruitment to be done over the next few weeks."

Speaking from the Sandwell Aquatics Centre earlier, he said they had a plan A and B in place, the latter being bringing in the Army, and they were monitoring the situation closely.

In 2012, up to 13,500 military personnel helped to provide security at the London Olympic Games.

Analysis: Phil Mackie, BBC News Midlands correspondent

So far the preparations for the Games have gone smoothly.

The major venues - the Alexander stadium in Birmingham and the Sandwell Aquatic centre - are finished but, like many large employers at the moment, they are facing recruitment problems.

Chief Executive of the Organising Committee Ian Reid said lessons had been learned from London 2012, when the Army had to help at venues because of shortages of security staff.

Mr Reid said that unlike London they were working with a number of different security providers, instead of a single organisation, to spread the risk.

Chief executive Ian Reid, visiting Sandwell Aquatic Centre, said the situation is being monitored closely

Richard Smith, from the Department of Work and Pensions, who was at a jobs fair at Villa Park, said people were still needed to fill roles in security, hospitality, stewardship and cleaning, which, he added, were also needed in the "wider economy" beyond this summer's international sports event.

Thomas Phipps, assistant branch manager at Verve People Birmingham, which is aiding recruitment, said the operation was "huge" for his agency.

"The demand is going to be there because thousands of people are going to be coming into Birmingham to watch the [Games]."

Posts range from three weeks to three months and people can fill in an expression of interest form online.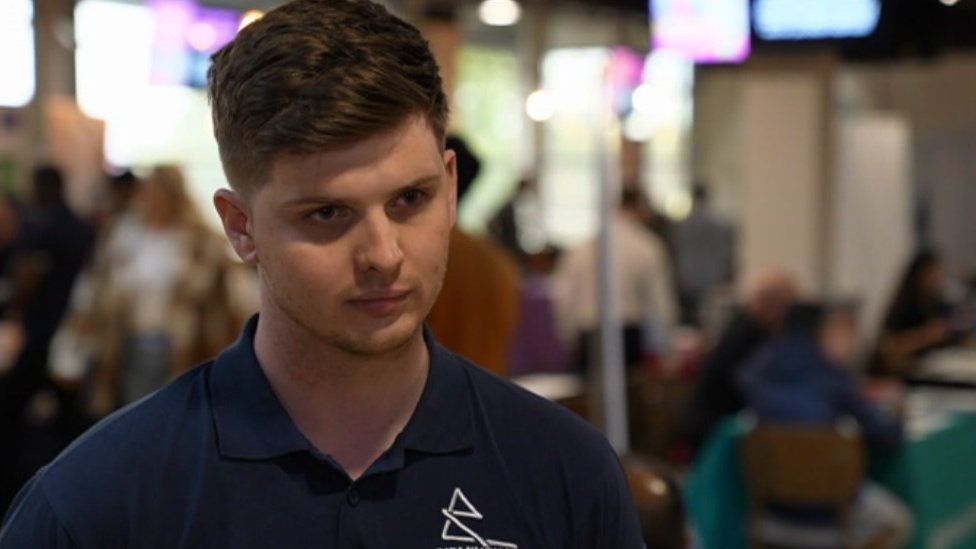 Tom Overton said he wanted to help local people increase their skills

Tom Overton, resourcing team leader for the summer jobs campaign at Birmingham 2022, said he wanted to use the opportunities to "upskill" local people who may not have formal qualifications but wanted to get into work.