Football fans have held a minute's applause before kick off in honour of a community activist who died last month.
Barrington Patterson, known as One Eyed Baz, was a former member of Birmingham City's Zulu Warriors hooligan gang and went on to mentor young people.

He was also a successful kickboxer and mixed martial artist, who died on 22 March.

Birmingham City fans honoured him at St Andrews before their 15:00 BST match against West Bromwich Albion.

Mr Patterson died after suffering a heart attack last month, his wife said.

Among Mr Patterson's opponents in the boxing ring was the now-mayor of Kyiv, Vitali Klitschko.

He was well-known in the community and his life was documented in a book by Cass Pennant entitled One-eyed Baz - The Story of Barrington 'Zulu' Patterson, One of Britain's Deadliest Men.

The author said Mr Patterson was "good friend and big-hearted Zulu warrior" who had a "life to celebrate".

Despite hooligan connections in his youth, Mr Patterson went on to do a lot of mentoring work with young people, particularly regarding anti-gang initiatives.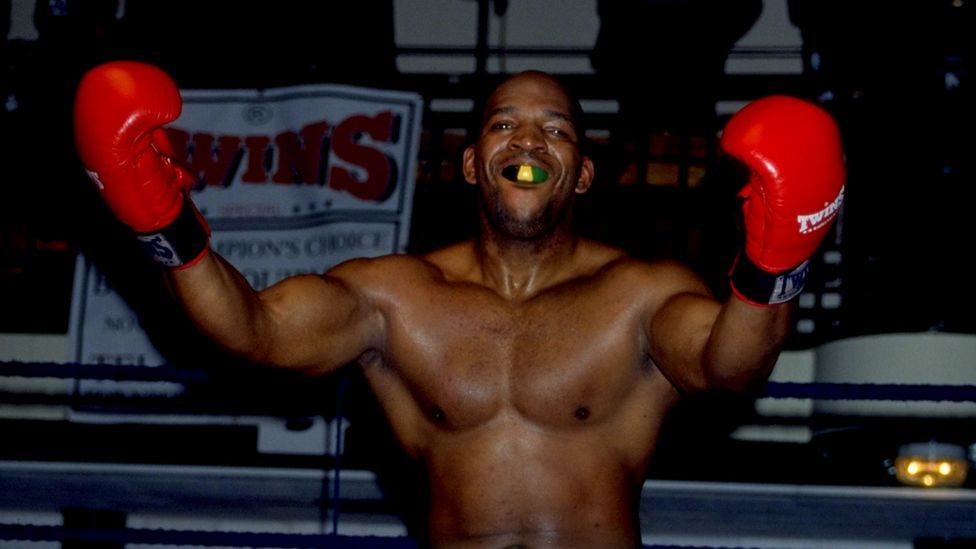 Barrington Patterson was a successful kickboxer and mixed martial artist