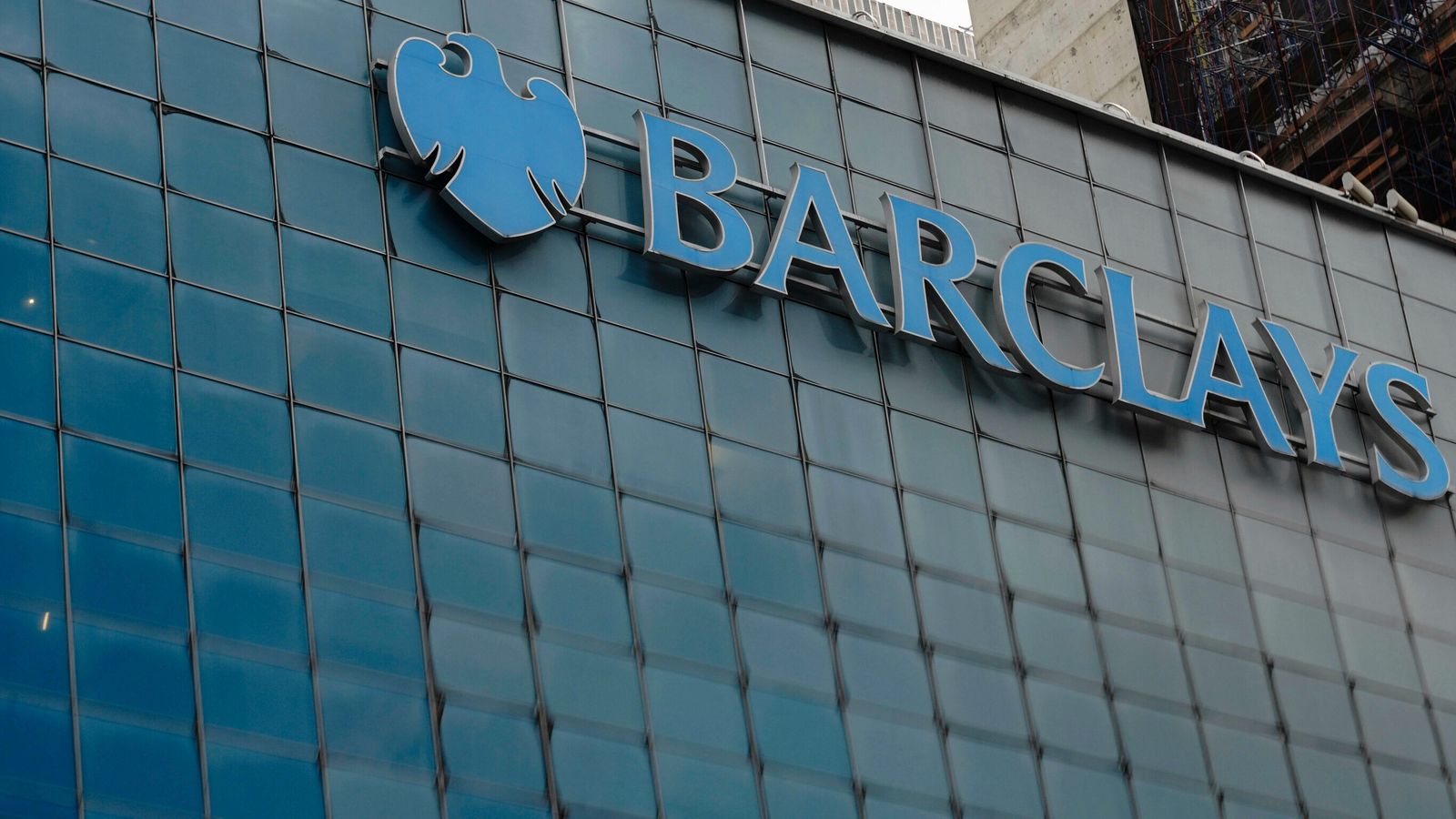 Barclays lend less to mortgage seekers after Truss mini-budget
Higher interest rates, raised in an effort to bring inflation down, have meant greater loan margins for Barclays.
The amount of money Barclays have been lending dropped in 2022 partly because of the mortgage market turmoil that followed Liz Truss' September mini-budget.

More money is also being put aside at Barclays, one of the UK's largest mortgage providers, to deal with the increased risk of mortgage default as borrowers are expected to struggle with the higher cost of mortgage repayments associated with the market turmoil.

New lending reduced 11% in 2022, compared to the previous year. This was attributed to the mortgage market uncertainty, caused by the Truss mini-budget, which increased mortgage payments coupled with the Bank of England-imposed interest rate rises to tackle inflation.

Lower lending was "mainly driven by economic conditions that resulted in general mortgage market suppression, including higher mortgage payments as rates continued to rise and increased cost of living factors in line with inflation", Barclays said in their 2022 annual report.

The number of mortgages on the market sharply declined as products were pulled due to economic uncertainty faced by lenders. At the same time, mortgage payments rose as providers priced in expected interest rate rises.

The bank did benefit from those higher rates which rose to 3.5% in December in the ninth consecutive rises by the Bank of England before they were increased for the tenth time to 4% earlier this month in an effort to reduce inflation to 2%.

Barclays, like banks in general, net those higher payments made by borrowers. There was a rise in the amount of money it earned on loans minus the amount paid to savers - the net interest margin. It grew from 2.9% in 2021 to 3.5% last year.

That increase has led to the fair economy activist group, Positive Money, to call for a windfall tax on bank profits.

"The case for a windfall tax on excess bank profits has never been stronger," executive director at Positive Money said.

"Let's be clear: these profits were taken directly from the pockets of struggling households and businesses because of the Bank of England's interest rate rises," Fran Boait said.

Barclays has been contacted for comment.

Pre-tax profits at the bank dropped 15% to £7bn, down from £8.2bn in 2021. Barclays had been hit by £1.6bn in legal and regulatory charges to remedy a blunder where it sold US securities it was not permitted by US authorities to sell. As a consequence of the error the securities had to be bought back and the bank paid a fine.

But staff at Barclays will still share £1.79bn in bonuses, an only slightly decreased amount from the £1.94bn bonus pool in 2021.

Some top executives had pay docked by a combined £1m following the regulatory blunder. A cut of £403,000 was made to chief executives' bonuses, while the head of finance Anna Cross lost out on £166,000 from her bonus. Pay awards were also taken back from the ex-finance chief Tushar Morzaria.

Late last year the company chief executive was diagnosed with cancer.