Ambulance crews reached emergencies such as heart attacks and strokes one hour quicker in January than December in England, figures show.
They took 32 minutes on average, compared with more than 90 the month before.

The target is 18 minutes but January's average was the quickest for 19 months.

A&E waiting times also improved, with just over a quarter of patients waiting longer than four hours - down from more than a third in December.

Flu and Covid hospital admission rates have started falling since the new year.

But Society for Acute Medicine president Dr Tim Cooksley said wait times remained "intolerable".

And he highlighted the waits the sickest and most frail were facing for a bed on a ward.

Nearly four out of every 10 patients waited over four hours on trolleys and in corridors.

"The fundamental problem remains a significant shortage of workforce, leading to woefully inadequate inpatient bed and social-care capacity," Dr Cooksley added.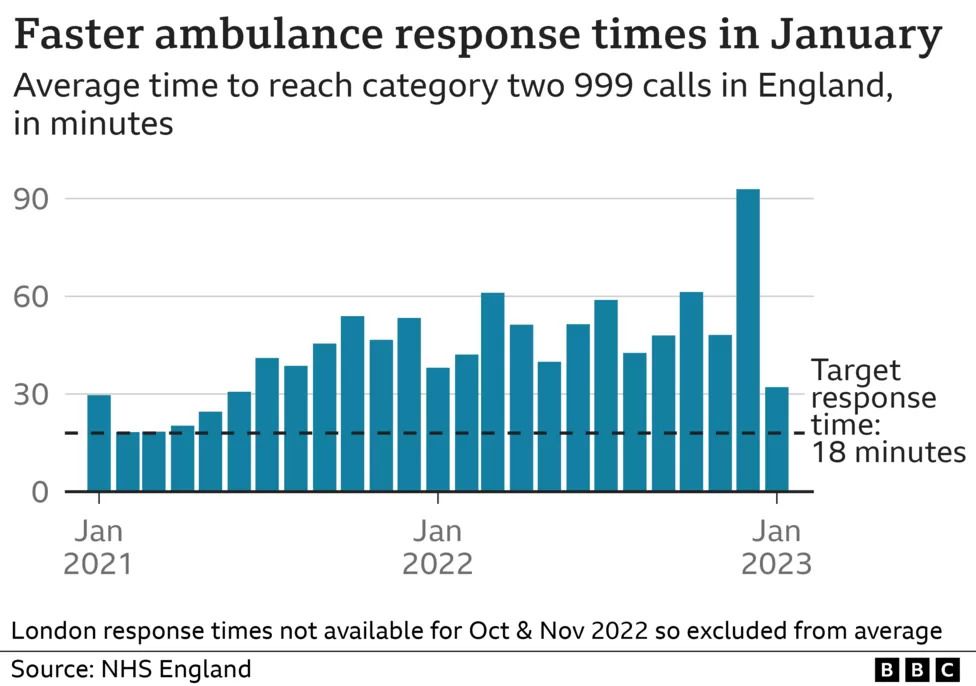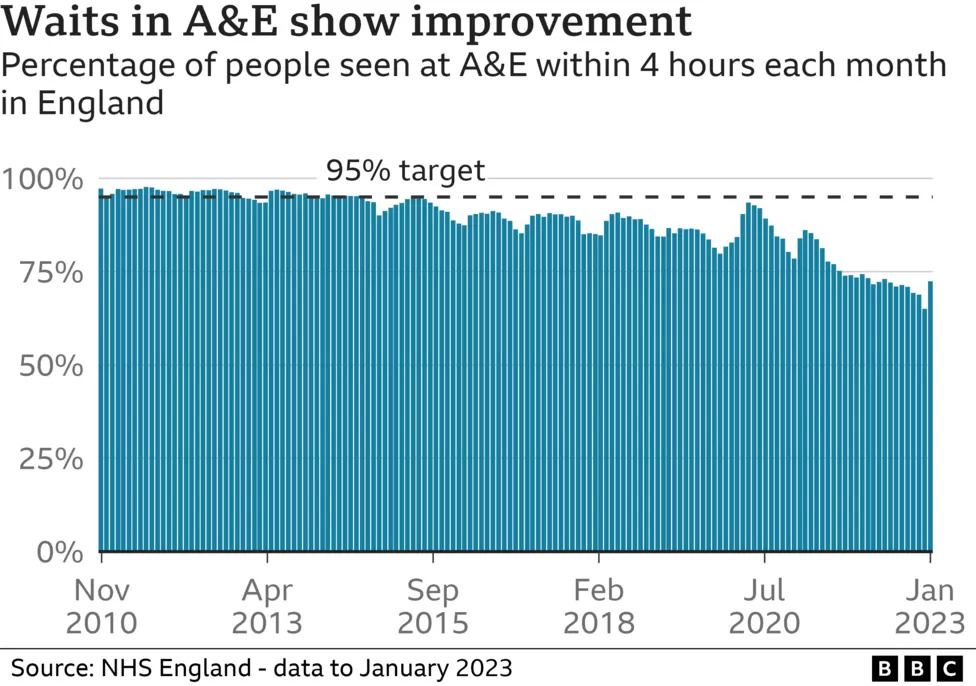 Strike action

NHS England national medical director Prof Sir Stephen Powis said the improved waiting times were pleasing.

He praised staff for working "flat out" during winter but warned continuing strike action would "inevitably" slow the progress on waits for planned hospital care such as knee and hip replacements.

The figures showed the waiting list rose slightly, to 7.2 million, by the end of December, with the number of 18-month waiters increasing by 12%, to nearly 56,000.

Tens of thousands of planned hospital operations and appointments have been cancelled because of strike action.

Walkouts by ambulance staff and nurses this week led to more than 40,000 bookings being rescheduled.

Since industrial action began, in December, more than 100,000 patients have been affected.