From his go-to energy practitioner to the acupuncturist he has on speed-dial, meet Harry's team of wellness gurus
Amidst the onslaught of "bombshell revelations" (read: talks of frostbitten penises and lurid details on losing his virginity), it's easy to overlook Prince Harry's lengthy acknowledgment pages in his upcoming memoir Spare.

As well as stars Oprah Winfrey, Coldplay's Chris Martin and James Corden, the former senior royal gave a shout out to a handful of A-list chiropractors, energy healers and personal trainers who have been transformational in his wellness journey. "Thank you for keeping me physically and mentally strong," he wrote of California "energy practitioner" John Amaral, while also stating he "owes a debt" to Eric Goodman, the creator of Foundation Training.

Prince Harry has long spoken out about his mental health and is even the Chief Impact Officer at mental health start up BetterUp - so it's no surprise he has a black book of health gurus. There's also no doubt he's sought recommedations from wife Meghan Markle, who wrote on her now-defunct blog The Tig: "I was born and raised in Los Angeles, a California girl who lives by the ethos that most things can be cured with either yoga, the beach or a few avocados." And that, "I've done a lot of internal work — I'm from California, it's in the water," on her podcast Archetypes.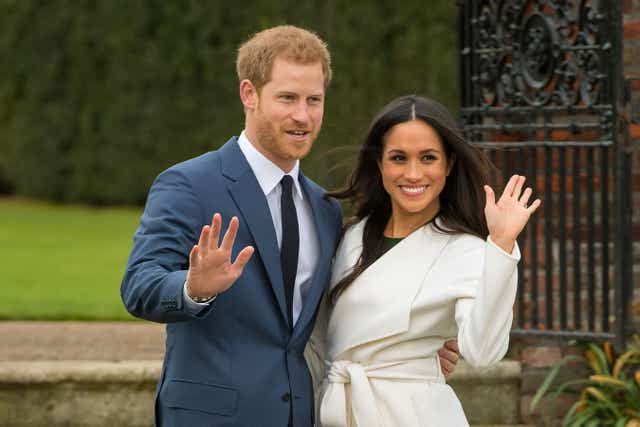 Prince Harry and Meghan Markle in the Sunken Garden at Kensington Palace, London, after the announcement of their engagement
In his upcoming book he talks about his mental health spiralling in 2013 after returning home from
Afghanistan
, describing his symptoms as "alternating between periods of extremely debilitating lethargy and terrifying panic attacks."
He went on to explain his PTSD diagnosis. "It never occurred to me that I could also be suffering from PTSD. Aside from all of my work with injured soldiers, all of my efforts to help them … I never realized that I myself was an injured soldier. And my war had not started in
Afghanistan
. It started in August of 1997." He added in reference to the death of his mother Princess Diana, which is also thoroughly discussed in Spare.
As well as being open with his symptoms, Prince Harry has also shone light on the types of therapies he recieved - both traditional and alternative. As we comb through his acknowledgements page, here are life coaches, physicians and acupuncturists that the royal credits with improving his mental health.
John Amaral
The man responsible for keeping Prince Harry "physically and mentally strong" is John Amaral, a sought-after energy practitioner who has worked with the likes of Gwyneth Paltrow's Goop, Dave Aspery the founder and CEO of Bulletproof and Emmy nominated host of The Talk, Carrie Ann Inaba - among many other A-list celebrities, entrepreneurs, athletes, influencers and thought-leaders.

As a teen Amaral suffered from severe asthma, allergies and eczema that caused his body to break out in hives. Although he was in immense pain, he'd tell friends and family that he felt fine. "I was in such a fight-or-flight state that I'd learned how to disconnect from my body," he said in a 2021 interview with Goop. "I had been conditioned to not express and not tune in to what I was actually feeling."

This experience inspired him to train as a chiropractor, during which he developed his Energy Flow Formula. The product of over 25 years working with thousands of people from more than 50 countries, the formula helps people listen to their bodies, to find the places where energy is stuck, and to get them to release it. "This connection propels them out of fight-or-flight and into something else: flow," he explained in an interview with Grazia.

According to his website, the Flow Formula helps his clients "heal physical injuries, reduce stress, anxiety, and depression, and reach and sustain new levels of energy, clarity, and fulfilment so they can feel and live better", and he comes highly recommended.

"I'm forever grateful to have John by my side helping me connect physically, emotionally and energetically back to my true essence. It's comforting to know that with all the different outlets out there, I can trust John in providing information and resources to help me "simply" understand my journey into the unknown," said Dancing with the Stars regular Julianne Hough after the Santa Cruz-based health guru performed a public energy healing therapy on her at World Economic Forum in Davos in 2020.

While Paltrow even invited the practitioner onto her popular The Goop Lab Netflix show, where she praises him for healing some of the trauma she carried from the birth of her daughter Apple.


 Eric Goodman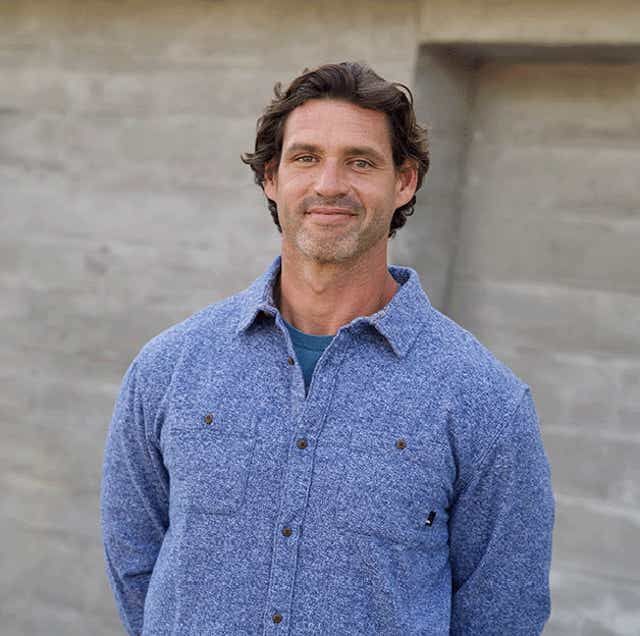 Eric Goodman
Goodman is one of a number of chiropractors thanked by the Harry in his acknowledgements. The creator of Foundation Training, which is a specific exercise routine designed to deal with chronic back pain, Goodman is beloved by high-level athletes like surfer Kelly Slater, Lakers basketballer Derek Fisher and celebrities like Matthew McConaughey.

It started after Goodman uploaded a video he made for Doug Ulman, who at the time was CEO of Livestrong, on YouTube 11 years ago. At the time of writing the video has 7.8 million views, and has since spawned four books, a Foundation Training certification course, and an app that supports people in all different areas of life.

"I've really gone down the rabbit hole of why adapting to Foundation Training feels so good in the body and blended the two with research we found [on] the endogenous cannabinoid system, or, [as] I call it, the endogenous homeostasis system, versus adapting your body intentionally to very powerful positions," explained Goodman in an interview with Chris Kresser on an episode of Revolution Health Radio in July 13 2022.


Ross Barr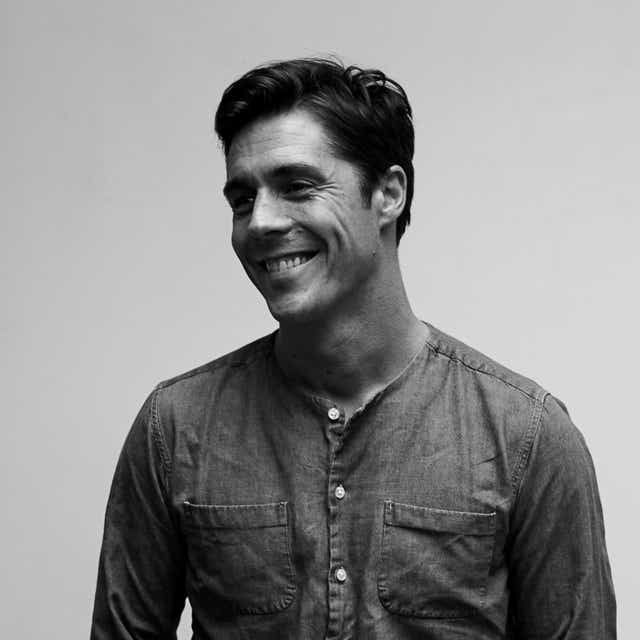 Leading acupuncture specialist Ross Barr
Also thanked by the duke is Ross Barr, a London-based acupuncturist who attended Prince Harry and Meghan Markle's 2018 wedding with his wife, actor Eva Birthistle.

Ross discovered acupuncture after his mum recommended it to him. "My dad died out of the blue when I was about 20," he explained in a 2020 interview with Grazia. "My mum was always fairly holistic and she recommended that I try acupuncture. I went for my first appointment two weeks after he died and came out feeling like everything was going to be OK. I still see that acupuncturist today; I saw him last week for a treatment."

He's now regarded as one of the UK's leading fertility specialists and also specialises in acupuncture in conjunction with IVF, grief and heartbreak. Although patient confidentiality means he refused to talk about his work with Markle during the Grazia interview, ("The good thing about my job is that there's no grey area; you can't talk about patients, full stop," he said), Ross reportedly helped the duchess prepare for the birth of her son Archie.

However Markle told the Chalkboard: "I have been a longtime believer in acupuncture. I used to have debilitating migraines (hospitalised for them), and acupuncture and Eastern medicine absolutely changed my life. Migraine-free living is a game-changer," so perhaps she saw Barr for help with migraines too.

Ross has also worked with It-girl Alexa Chung, who said in a 2022 British Vogue interview: "I see Meghan Markle's fave, Ross J Barr. He's just delightful. I started seeing him last year when I was quite stressed. Poor Ross, he must be collecting the tears of the whole of London. We need to bottle him into some kind of pill! I've got endometriosis really boringly and so I see him for maintaining that. His Healing Patches are great. I felt like my post-summer brain wasn't at full capacity, so the other day he Frankenstein-ed me and put needles in my head. The next day, I swear to God, I had too many ideas."


Winston Squire
Prince Harry also shone praise on personal trainer Winston Squire, who is a longtime friend of the royal. In fact, the two were photographed messing around during a 2011 charity polo match in Tetbury, while it was reported that the young Prince was seen "laughing and joking" hours before his split from Cressida Bonas was made public during a personal training session with Squire in 2014.

A source at The Third Space gym told Us Weekly magazine at the time: "Harry joined the gym in November for physiotherapy sessions and regularly enjoys working out there. Harry says he finds it really hard to shift weight around his middle, so that's his main aim. Other than that, he just wants to increase his fitness. At the moment he's mainly been doing circuit-style training but he's been in the boxing room, and his trainer is getting him ready to start some sparring," referencing Squire.

When he's not whipping royals into shape, Squire has been the performance trainer of England's National Polo Team since 2008 and is the founder of Megga Ball, which is "a challenging low impact, hi-energy, full body workout on a Swiss ball to an exhilarating Caribbean beat," according to his website.

According to his Linkedin, he's worked in the fitness industry for over 20 years, "training private clients, teaching students, as a performance coach for club and national sports teams and as a fitness presenter." His expertise includes: strength conditioning coach, gravity performance master trainer, boxing coach, Kaiser performance trainer, Freemotion master trainer and he has a BSc in Sports Science and psychology from the University of Luton.


Dr Ben Carraway
He's been described by Tatler as "a dishevelled Don Draper in trainers and a tie" (to which he late corrected to "buddhist Don Draper" on his Instagram) and has worked with the like of Sir Richard Branson, actor Will Poulter and, of course, Prince Harry. Ben Carraway is one of the UK's leading non-surgical back pain specialists, having founded the exclusive private Kensington practice, The Carraway Pain to Performance Clinic, and is another practitioner spotlighted in Spare.

The Carraway Method integrates the latest scientific models of "Pain Science" and "Embodied Cognition" utilising innovative protocols for addressing acute and chronic pain. His techniques include the patient balancing on one leg, myofascial release and 'jumpstarting' muscles, which have been described as "life changing" by Pouler. BWAA trainer of the year Shane McGuigan also commented "keeping everyone healthy & strong" underneath an Instagram post of Carraway's services, while professional rugby union player Danny Cipriani described him as "someone you can always rely on".