Set on a bucolic hillside in Cornwall, Connecticut, the recently renovated geodesic dome dwelling offers bright, bohemian interiors and a wraparound deck.
If you've ever fantasized about living in a geodesic dome house, then this eye-catching Connecticut property may be of interest. Built in 2003 for a circus performer who wanted high ceilings so he could practice juggling, the double-dome home features a unique blend of eclectic decor and updated appliances, thanks to a recent top-down renovation from the current owners.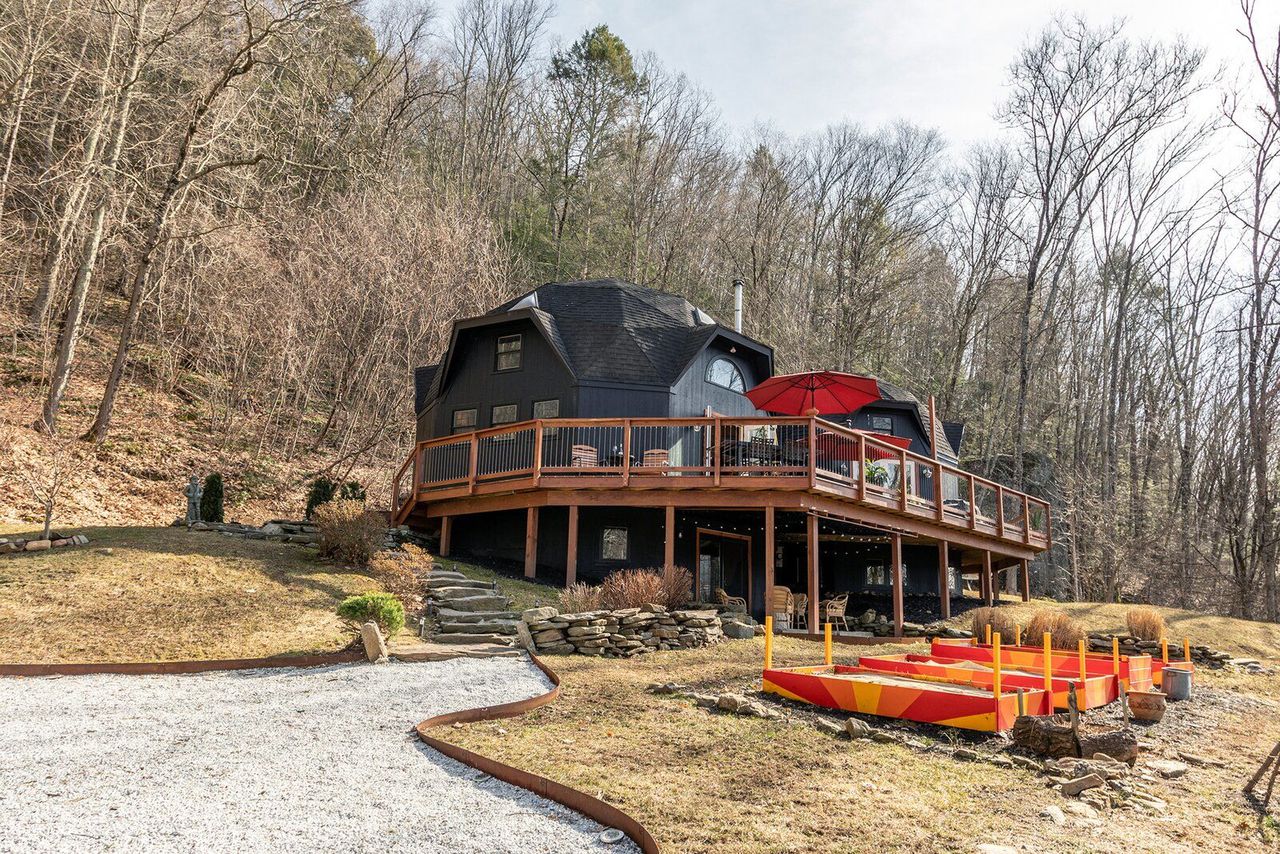 The geodesic dome house is tucked away on a rural, three-acre lot in northwestern Connecticut, which is about a two-hour drive from New York City.

As part of the remodel, the home's exterior now sports a sleek layer of charred cedar siding, which pops against the wooden wraparound deck. Inside, an open floor plan unites more than 2,000 square feet of living space, which includes a spacious kitchen and a lofted lounge.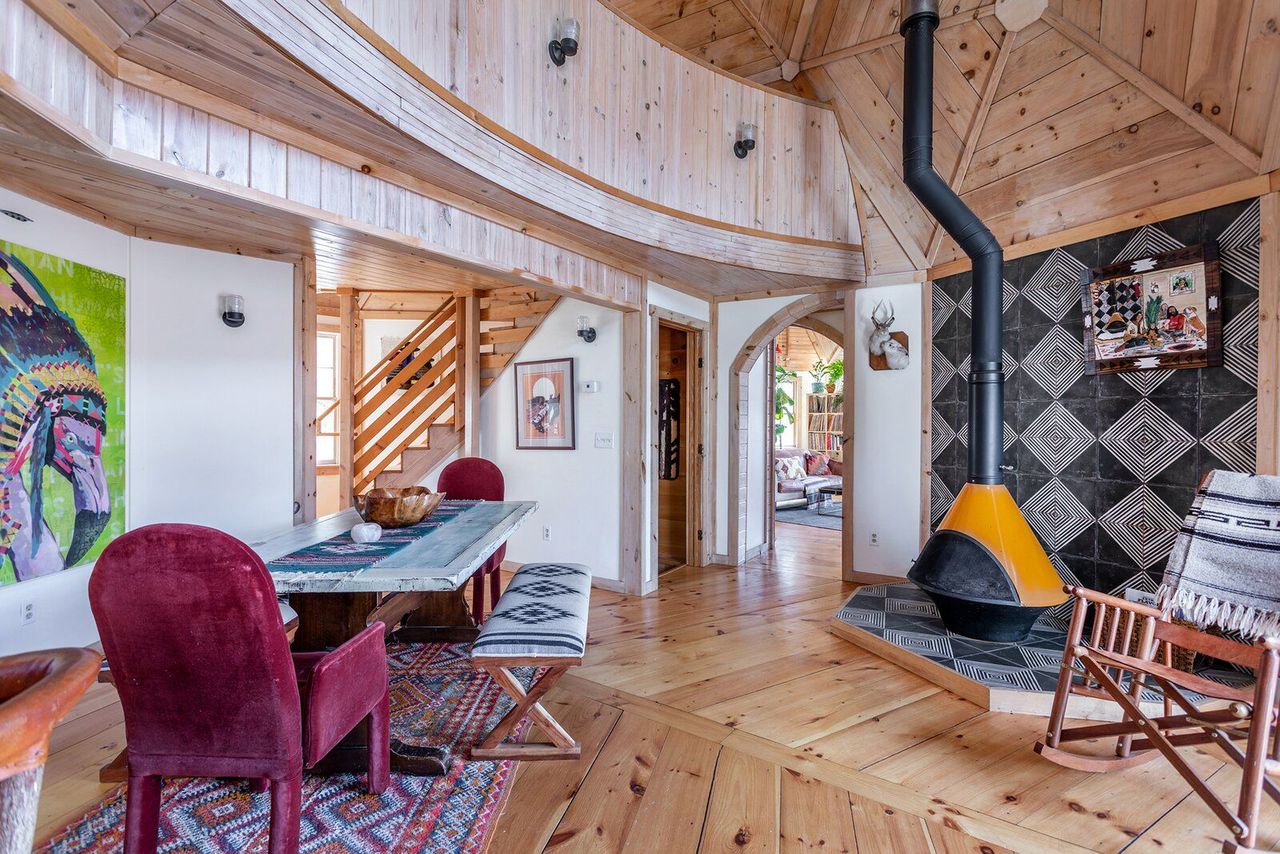 After acquiring the geodesic dome property in 2017, the current homeowners treated the space to a complete overhaul, both inside and out. With the interiors, the owners sought to create a bright and airy atmosphere, prioritizing natural light and an open flow.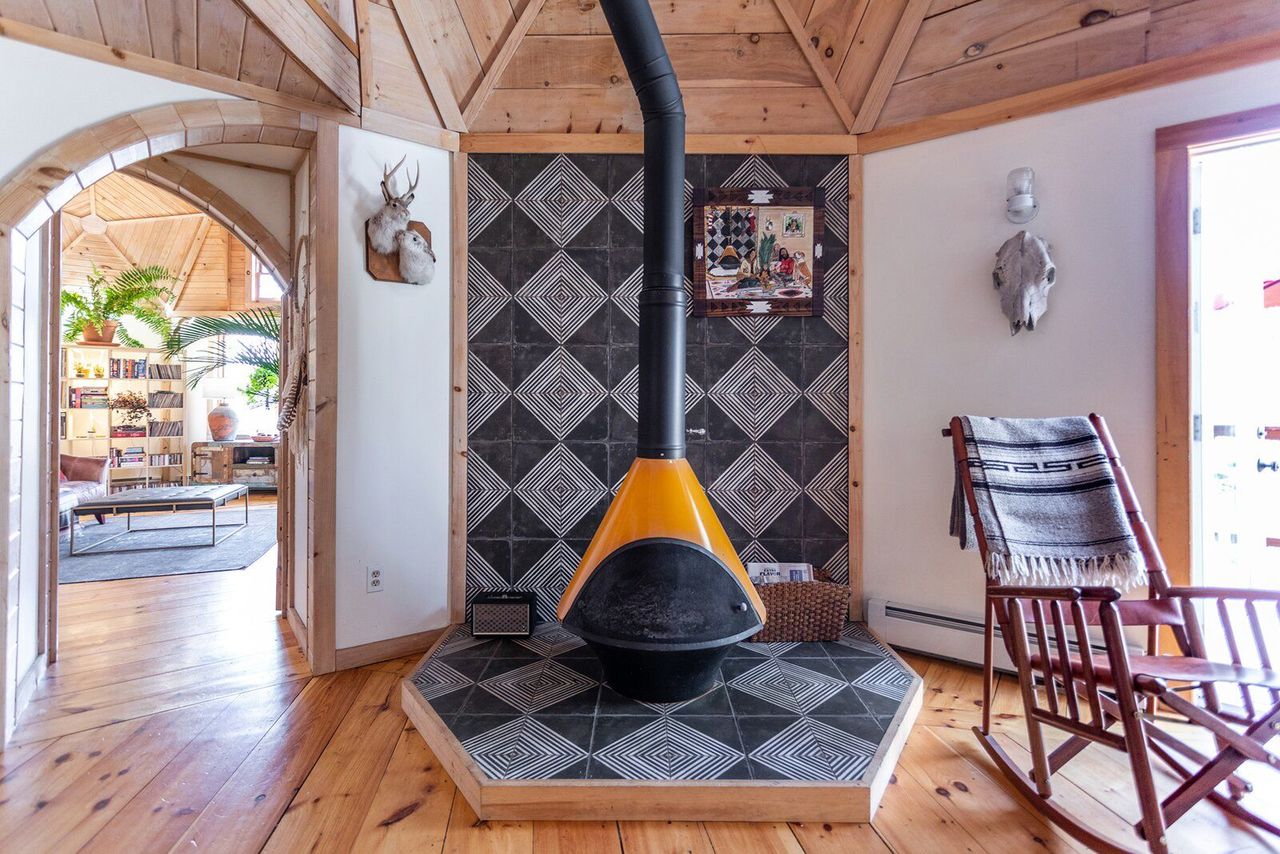 In the primary living room, patterned tiles allow the suspended Malm fireplace to become an instant focal point.

Geometric skylights usher in ample natural light through the double-height ceilings, while the refinished pine floors complement the home's interior cedar siding and trim. The fully renovated kitchen includes custom wood cabinetry, new stainless-steel appliances, and a farmhouse sink, as well as blue calcite countertops. (The stone is thought to have powerful properties that encourage rest and relaxation.) Just a few steps away, a suspended Malm fireplace makes a bold statement in the main living area.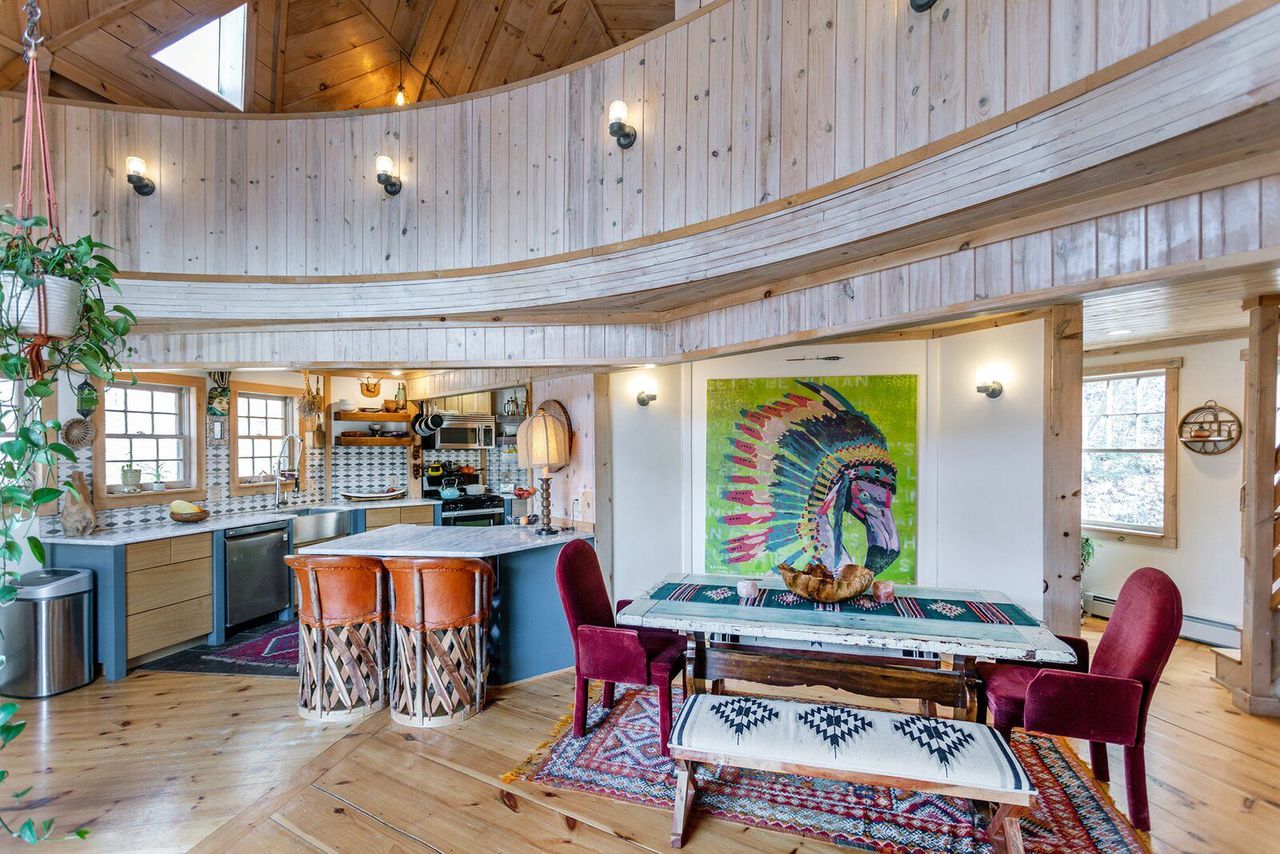 Upholstered chairs add an elegant pop of color in the dining area, which is situated just steps away from the open kitchen.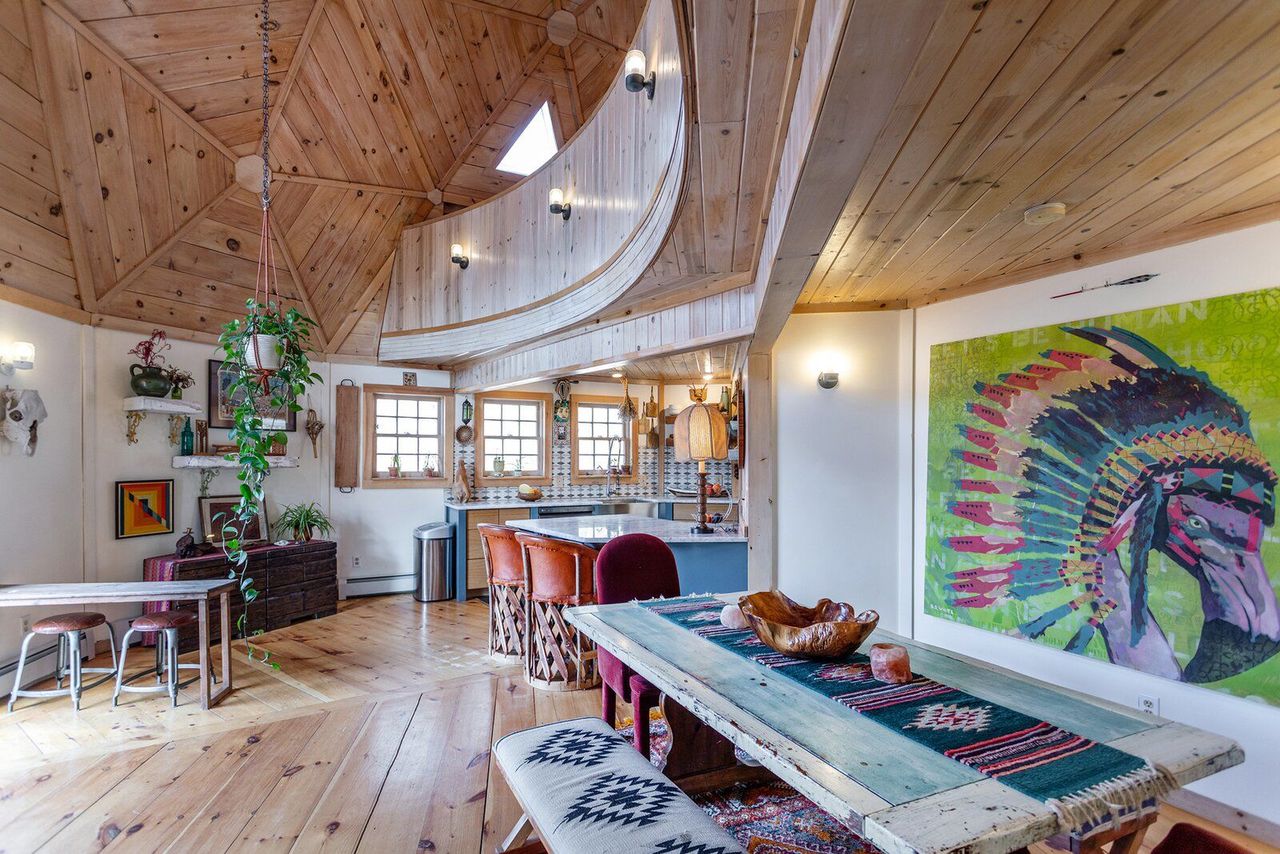 Wood-clad ceilings and curved walls run throughout the open living spaces.

In total, the dwelling features three bedrooms and two-and-a-half baths, all of which were remodeled. Large glass doors open the interior spaces to the expansive deck, which frames sweeping views of the neighboring farmland. The grounds include a plethora of native foliage, in addition to several raised garden beds. There is also a gravel fire pit area that allows for easy outdoor gathering. Keep scrolling to see more of the geodesic dome house, which is currently listed for $599,000.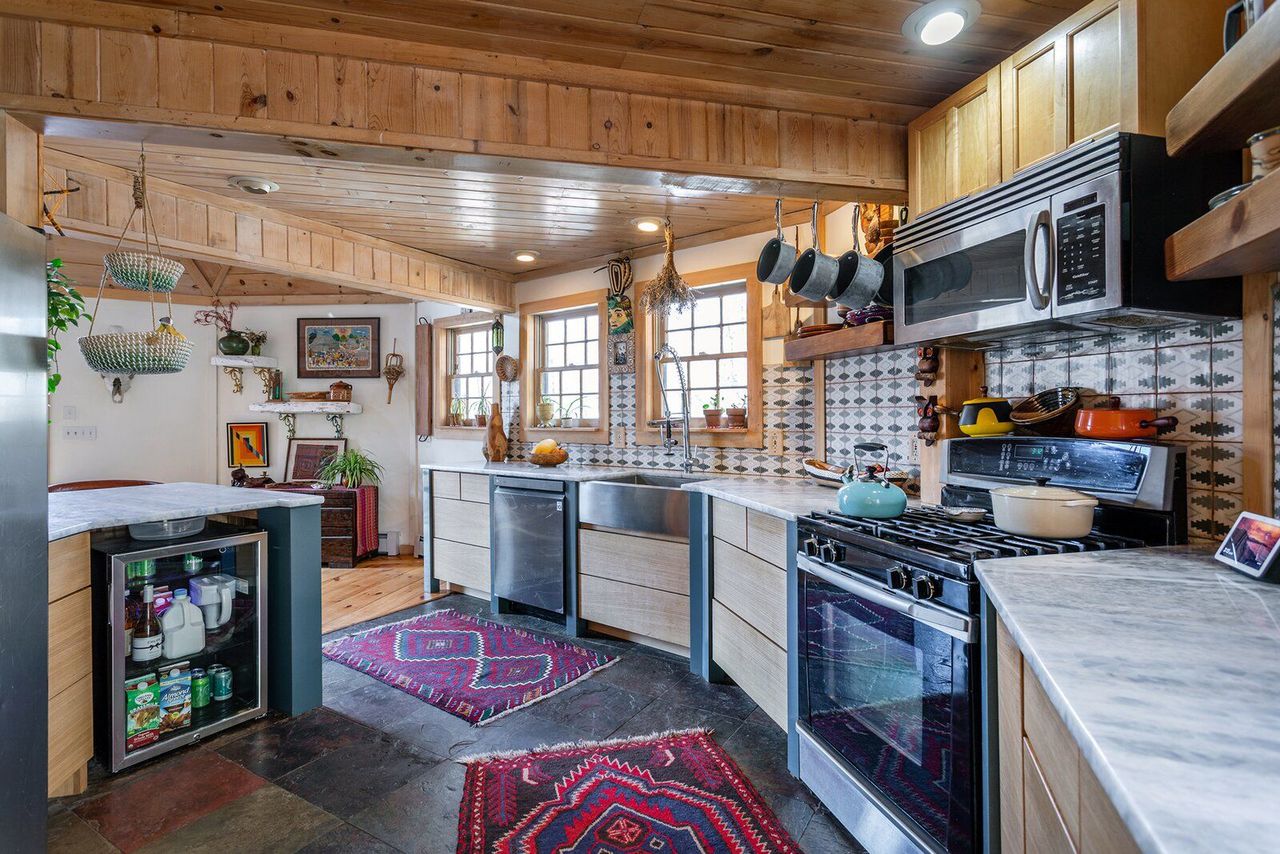 The fully renovated kitchen features custom wood cabinets from Connecticut-based Millpond Kitchens & Cabinetry, as well as stainless-steel appliances and a large farmhouse sink. The countertops are capped with blue calcite stone, which the owners selected due to its powerful properties that are thought to encourage rest and relaxation.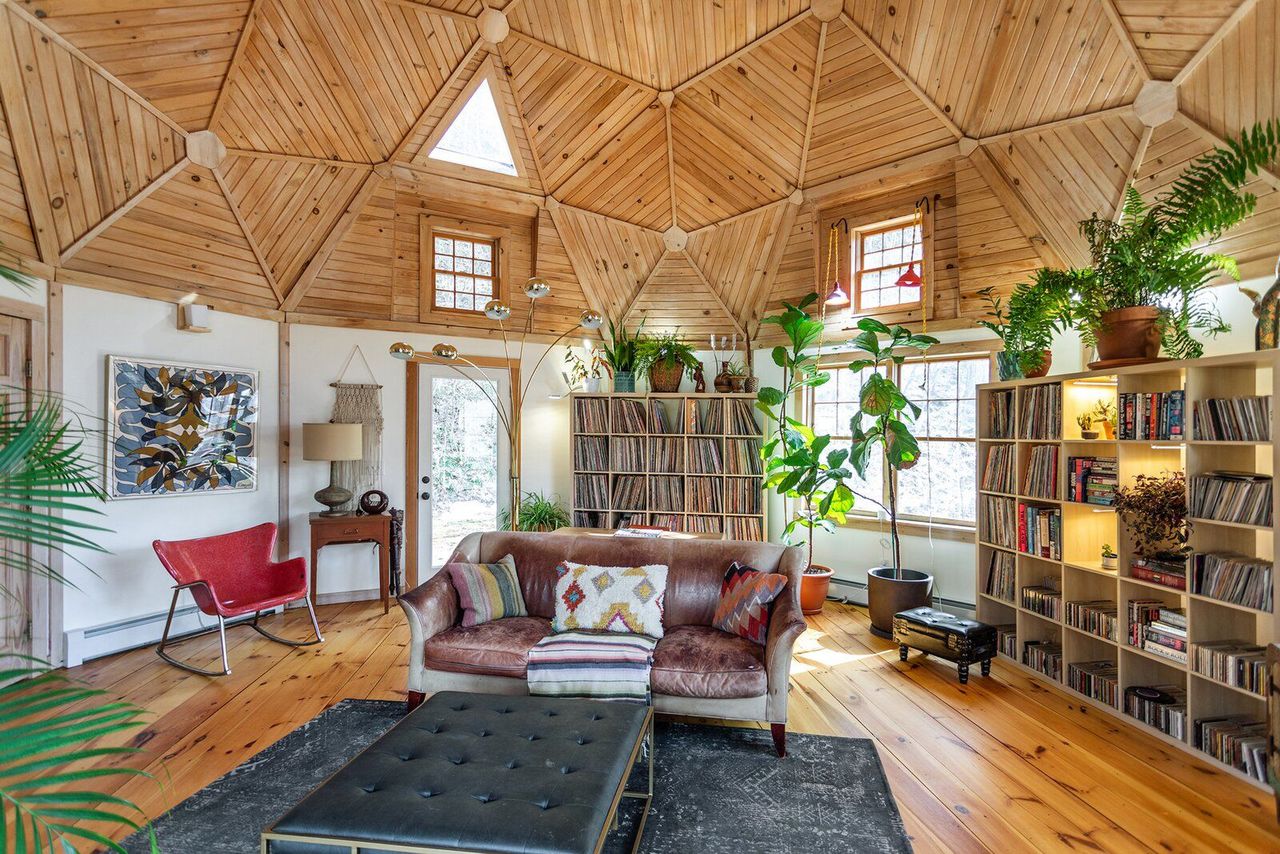 The double-height dome ceiling in the main living room presents a kaleidoscope of shapes and natural light, creating a luminous corner for residents to rest and unwind. Thriving greenery enriches the home's laid-back aesthetic.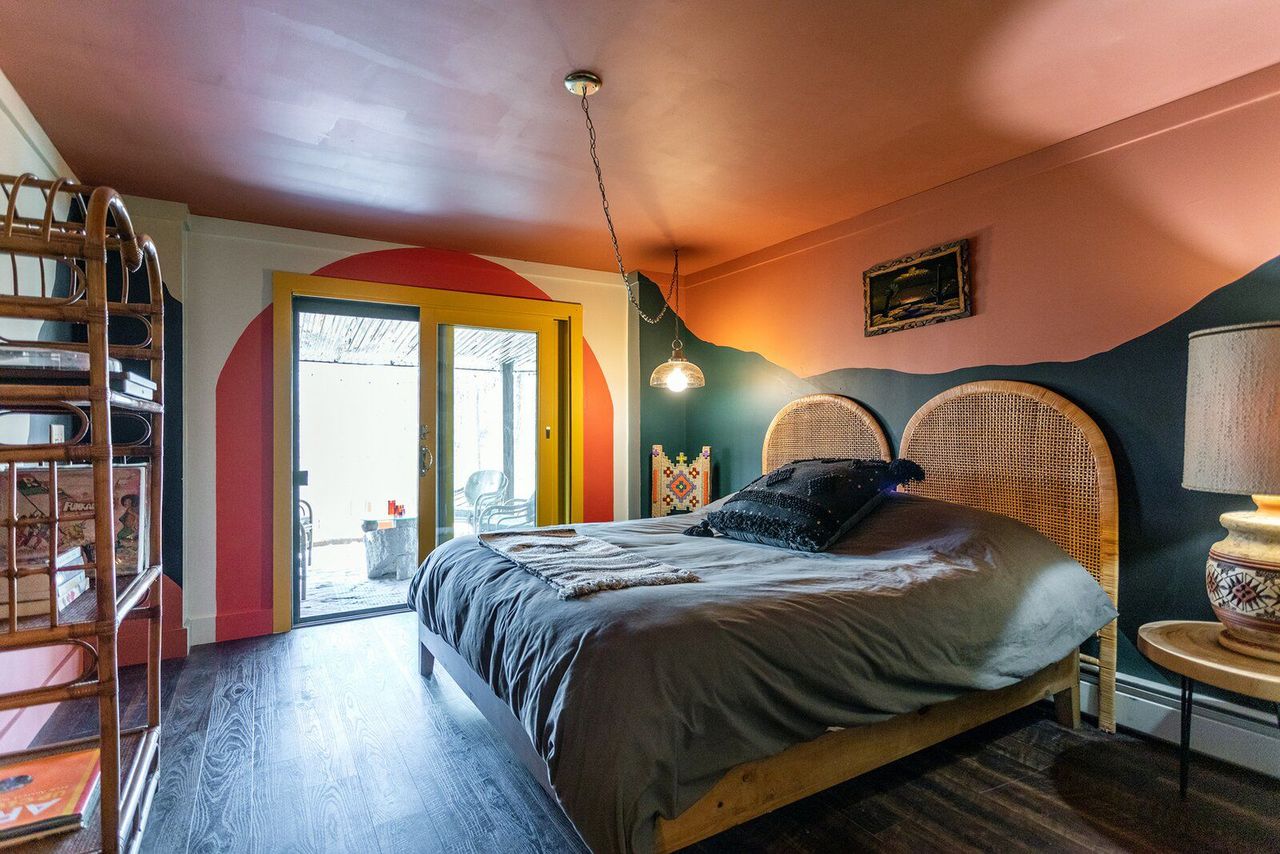 Bohemian vibes continue into the bedrooms on the lower level, which provide direct access to a covered patio located underneath the wraparound deck.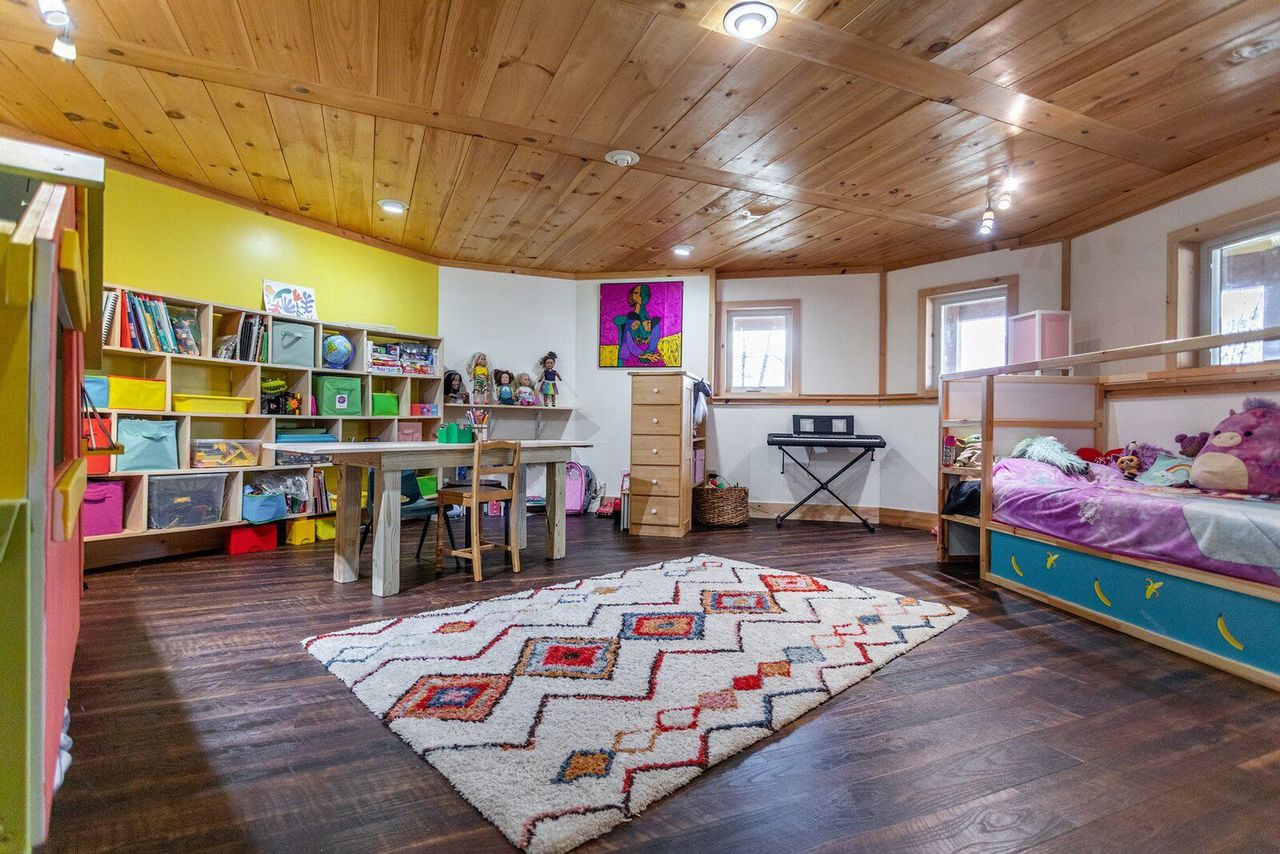 One of the rooms on the lofted level is currently being used as a children's play area, but it can easily be converted into primary bedroom, office, or gym.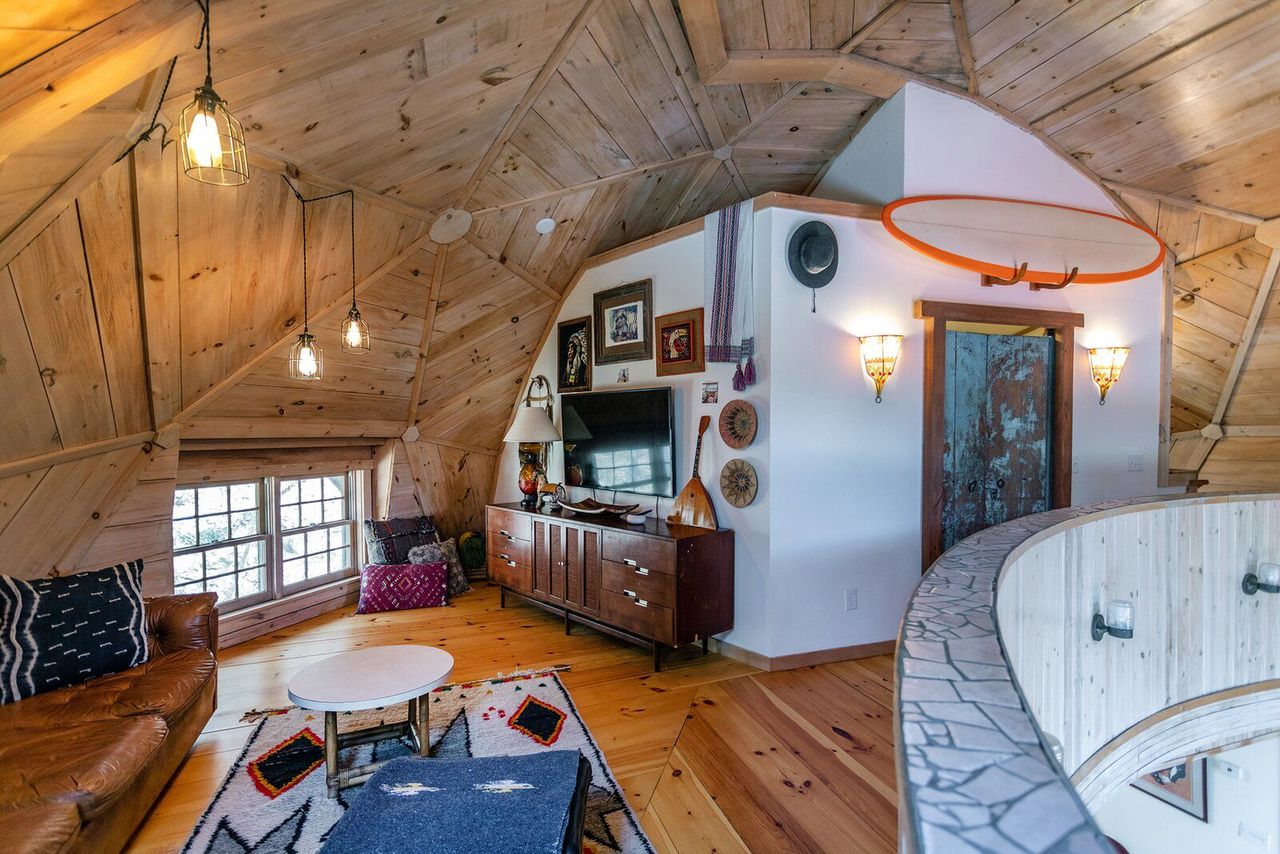 A smaller lounge on the lofted level overlooks the main living areas and includes a bathroom.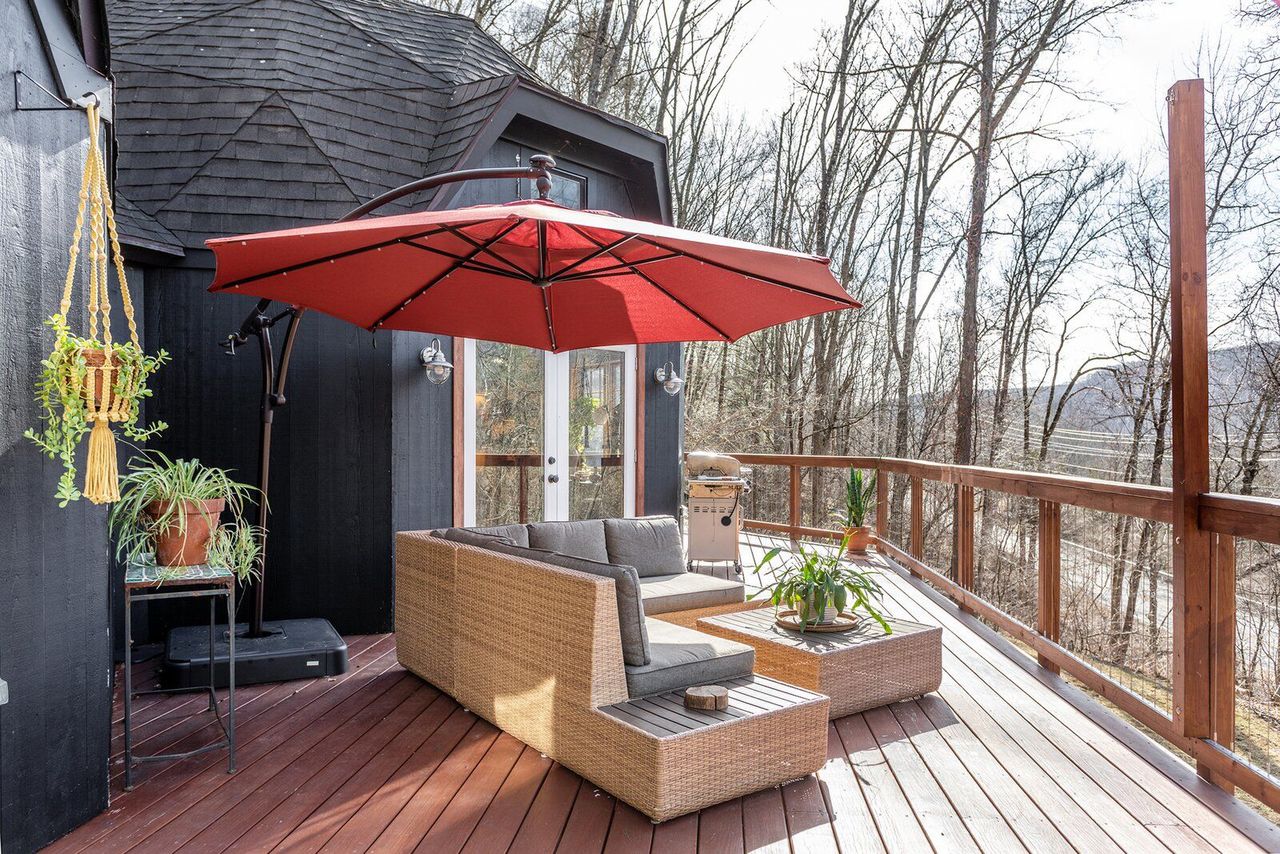 A wide deck spans the entire front facade of the geodesic dome house, offering plenty of space for residents and guests to gather and enjoy the secluded, natural setting.