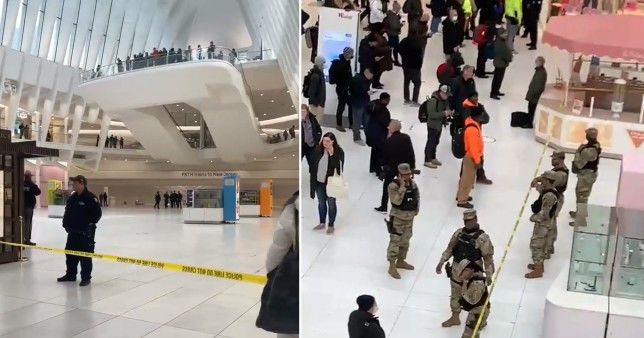 World Trade Center station evacuated after 'suspicious object' found
The World Trade Center station in New York City was evacuated after reports of a suspicious package and bomb threat.
At 3.16pm on Tuesday, the New York Police Department posted an advisory stating: 'Due to a police investigation please avoid The Oculus at this time'.

The police department's bomb squad was investigating a pressure cooker in the last car of a PATH train from Newark, law enforcement sources told WNBC.

Police issued an alert shortly before 1.30pm asking people to steer clear of the Oculus due to a package, according to the Daily Mail. Officials later said they believed it to be a pressure cooker.

The Oculus is a transportation hub that includes the city subway and PATH system platforms. It is one of the biggest structures built after the 9/11 terrorist attacks on the Twin Towers.

Witnesses said an evacuation alert was issued and that they were rushed out of the station in lower Manhattan, the Daily Mail reported.

Police officers, bomb squads and Army members put caution tape around the station to prevent people from entering the station, footage showed.

PATH trains to and from the World Trade Center were suspended.

Police announced that the matter was not related to a bomb around 4pm.