An education firm has been advertising to pay people to write university applications for students, including their personal statements.
Winland Academy, which specialises in helping Chinese students to study in the UK, put an advert for a "university application writer" on LinkedIn.

The Sutton Trust social mobility charity said it raised serious issues about fairness.

The firm has now withdrawn the job advert, saying it could be "confusing".

In the next few weeks, hundreds of thousands of students will get their exam results and find out about their university applications.

But the Sutton Trust said paid-for services to improve university applications were "particularly alarming" in terms of fair access to places.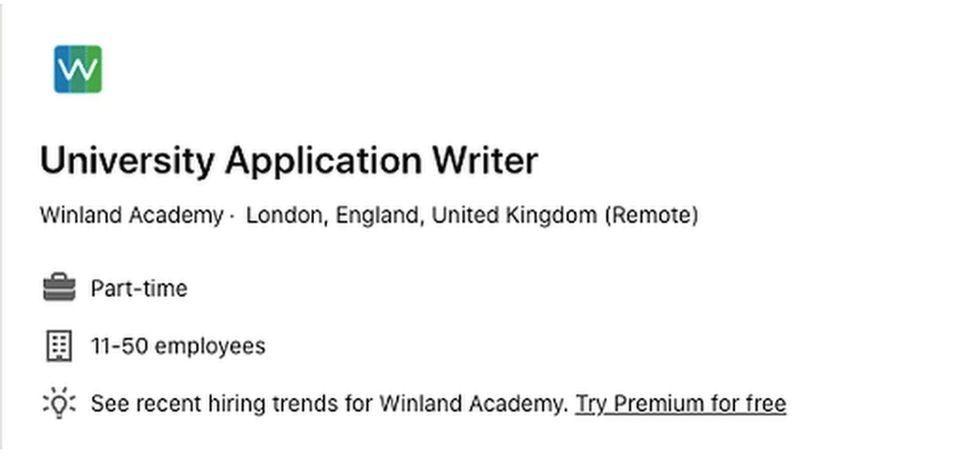 The Winland Academy's job advert on the LinkedIn website said: "Writing a personal statement and other original application documents for students' university application, including foundation, undergraduate and postgraduate."

It asked for writers who could adjust their "prose style to match the voice of different students".

"You will be an important part of the student's academic application. You have to show your professionalism in writing unique content for different background students."

Winland, which describes itself as a "one-stop learning platform for Chinese students wishing to study in the UK", offered "£40 per work" to university application writers.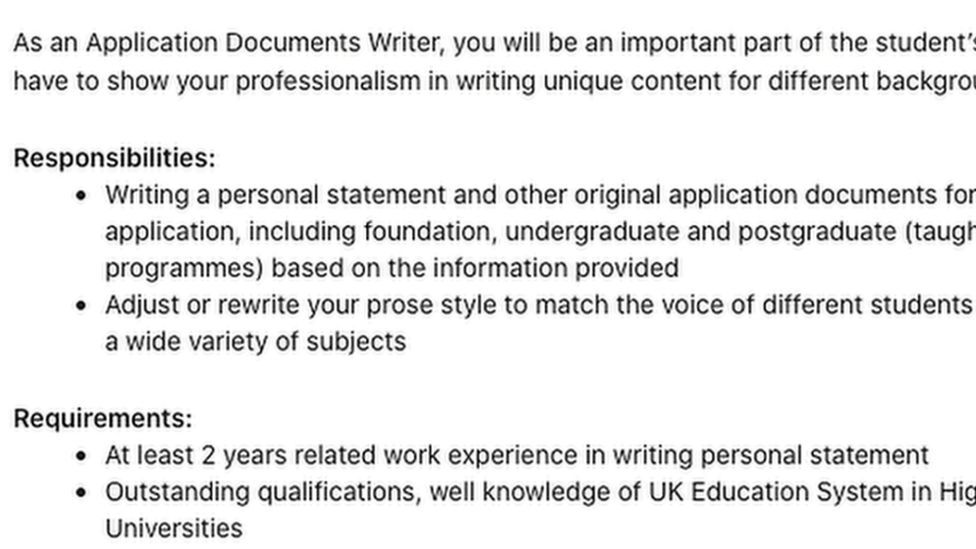 But a spokesman for the education firm, with addresses in London, Beijing and Shanghai, said it didn't write personal statements for clients: "We offer a personalised proofreading service to help students, whose native language is not English".

The spokesman said the advert was no longer available because "we found the job title might look confusing".

The firm, with a website claiming many of its students had entered top UK universities, had asked for a university application writer who could "adjust or rewrite your prose style to match the voice of different students and be able to tailor content to a wide variety of subjects".

The personal statement is an important part of how students apply to university, described by the Ucas admissions service as: "Your chance to describe your ambitions, skills and experience to university and college admissions staff."

But the Ucas rules require it to be written by the student themselves, and they carry out checks to verify it is the student's own work.

In response to the advert, Sander Kristel, chief operating officer of Ucas, said: "It is vital that all applicants create their own personal statements.

"The personal statement of an applicant's own values and aspirations helps them gain selection onto a course or institution that is a good fit for them. Ucas does not endorse anyone else creating these statements."

The admissions service provides its own free advice on personal statements.

Some students might get help from schools or family in writing personal statements - and next year's applicants will be starting their application forms after the summer.

But an online search shows many companies selling services to help with university applications.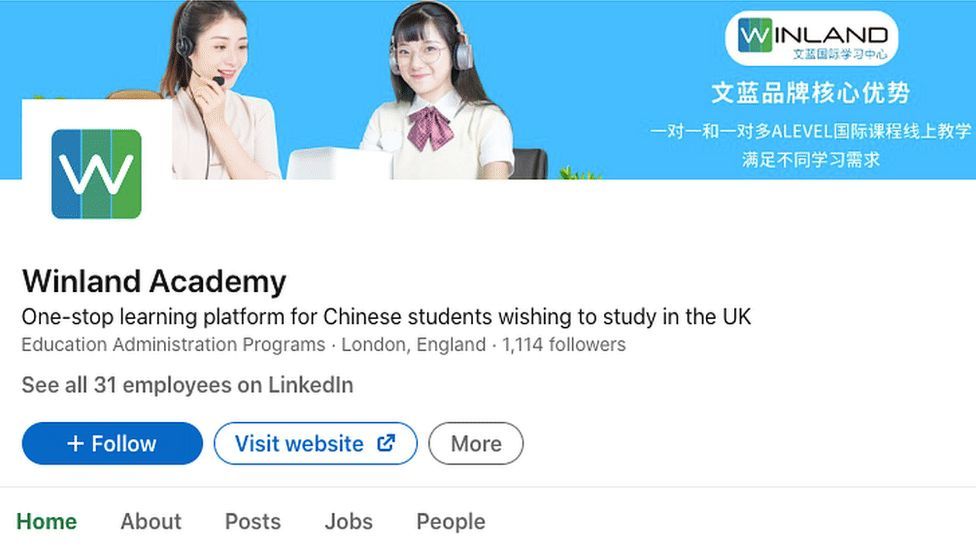 That includes a "personal statement writing service" which charges between £79 and £169, with the most expensive service promising that "we write for you" and "first-class service for those who dream big".

This includes the testimonial: "My statement is beautiful and could never off (sic) got my place without the help."

Carl Cullinane, director of research and policy at the Sutton Trust education charity, says the university admissions process is already a "barrier for students from poorer homes who have less access to the guidance and advice needed to navigate the system".

He says the personal statement is a "key example" of how students could get different levels of support, depending on their schools and social backgrounds.

"Those who can get additional support and expert advice are better placed to know what admissions tutors are looking for. Paid-for services are particularly alarming and raise serious issues around fairness."

Figures from the Department for Education this week showed the social divide in access to university in England.

Among free-school-meal pupils, 28% went on to university, compared with 47% of those not on free school meals. For pupils taking A-levels in independent schools, 87% went to university.

But the proportion of pupils on free school meals going to university has increased - almost doubling over the past 15 years.