It is a well-worn tradition for the travelling press pack to complain about England but as Gareth Southgate's side head into the World Cup knockouts, there is relatively little to protest. Yes, the 0-0 draw with the US was uninspiring, if a decent enough result, while the first half of last night's 3-0 win over Wales was not much better.
But that is about it for the downsides.

As it stands, England are progressing to a last-16 game against Senegal as the highest scorers at the tournament and with a defence which has been faultless since the understandable late lapses in the second half of the thrashing of Iran.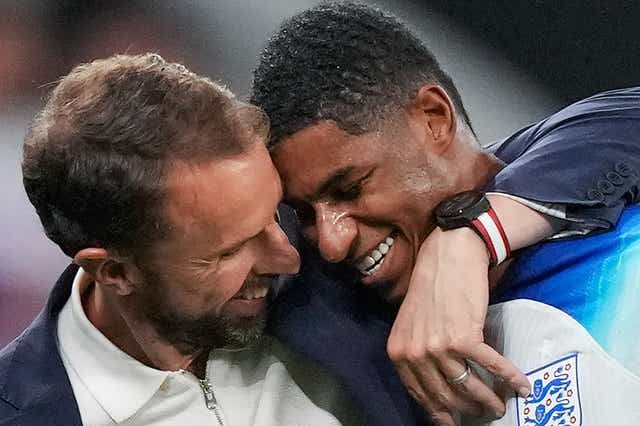 England's Marcus Rashford, right, is greeted by England's head coach Gareth Southgate as he leaves the pitch during the World Cup group B soccer match between England and Wales, at the Ahmad Bin Ali Stadium in Al Rayyan , Qatar, Tuesday, Nov. 29, 2022.
Those saying it was "only" Iran or "only" Wales forget the state of the national team when Southgate took over six years ago. It was "only" Iceland, too, but that did not prevent England from being dumped out of Euro 2016 in humiliating fashion.
As England prepare for the serious business of knockout football, Southgate's problems are all of a wildly positive nature: namely, which of his in-form players to select for a first-ever meeting with Senegal (who will be without two stars in injured forward Sadio Mane and suspended Everton midfielder Idrissa Gueye).
Two goals from Marcus Rashford and one for Phil Foden last night vindicated Southgate's decision to start the pair, and he will be hard-pressed to drop either against the African champions.
And yet, Chelsea's Raheem Sterling has never missed a knockout game under Southgate and was England's best player on their run to the final at Euro 2020, while Bukayo Saka of Arsenal scored twice against Iran, and has always played well for his country.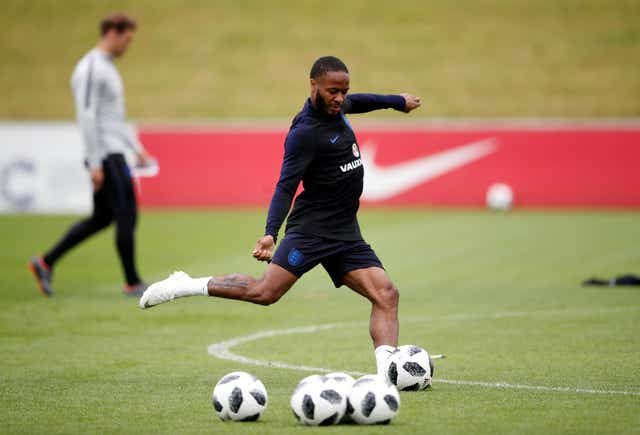 Raheem Sterling pictured during an England training session
Experienced pair Jordan Henderson and Kyle Walker also made their cases for inclusion last night, while Southgate's side have already been successful in two different systems in the Middle East. Decisions, decisions, decisions.

But it is about to get significantly tougher for England in Qatar. Senegal are not to be underestimated. Like England they are tournament specialists but unlike England they have experience in getting over the line.

If England navigate another knockout game this weekend, holders France most likely await in the quarter-finals. For now, though, there is every reason to be optimistic.