Introducing voter ID cards for the next general election will unfairly target disadvantaged groups, the Electoral Reform Society (ERS) has said.
If the Elections Bill is passed by the UK parliament, it will be a legal requirement to produce photo identification at polling stations.

The UK government has said the reforms will "improve accessibility".

But ERS Cymru said the effects will not be evenly spread across society, and could disproportionately impact Wales.

"We know that people who are less likely to have ID might be unemployed, they might be living in council houses or under registered social landlords, they might be disabled people or older people," said ERS Cymru director Jess Blair.

"And it's that kind of inequality that really concerns us.

"There's a real risk that this legislation will have a disproportionate impact on people in Wales, particularly those that are unemployed, disabled, older, potentially live in housing associations or council houses."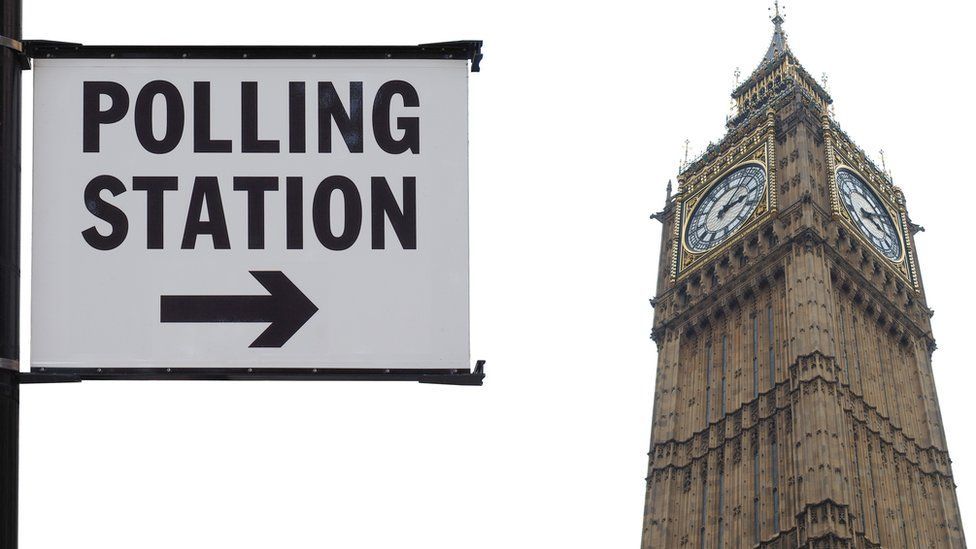 The rules would only apply for Westminster elections

Government research suggests 4% of the UK's population - about 2.68 million people - do not have a recognisable form of photo ID.

Ms Blair believes this could equate to "tens of thousands" of people in Wales.

She wants the UK government to "pause and rethink" passing the law.

About 22 other Welsh organisations want ID card plans scrapped as well.

The Sub-Sahara Advisory Panel also raised concerns that it risks Wales' reputation as a nation of sanctuary, and could disadvantage Black and Minority Ethnic communities.

Youth worker Billy Mayoza said the communities he works with do not want to "feel like they're going into an interrogation just to vote".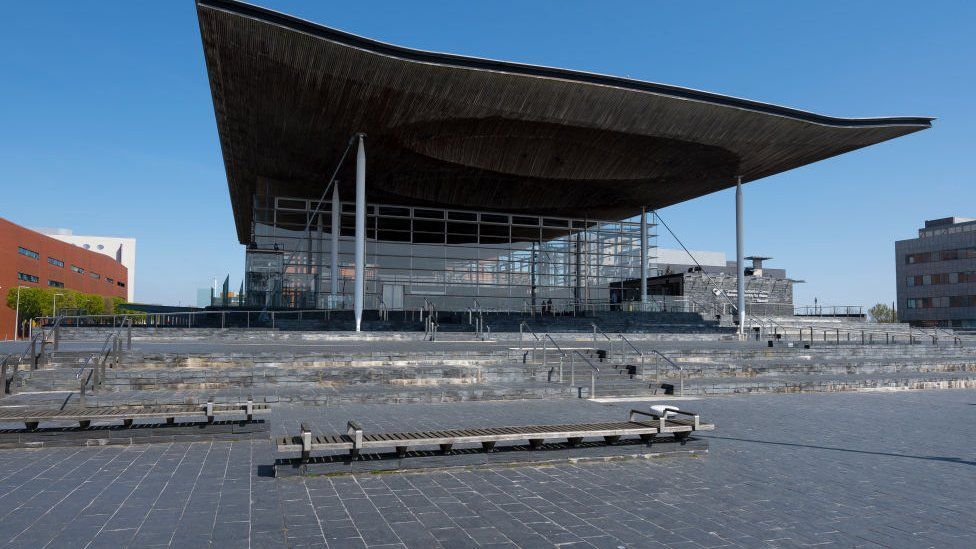 Calls to have similar rules for Welsh Parliament elections were rejected

He questioned the UK government's "hostile" motives.

Ahmed Atiel, 18, said it felt like the "government doesn't trust its citizens".

Last week in the Senedd, Counsel General and Minister for the Constitution Mick Antoniw MS ruled out Welsh Conservative attempts to introduce voter ID in Welsh elections.

But Tory constitution spokesman Darren Millar MS said bringing photo IDs are the norm in Europe.

"If you have to present some ID in order to pick a parcel up then surely you should have to turn up with some photo ID when you go to cast your ballot," he added.

'Improved accessibility'

The Elections Bill is currently moving through Parliament and if passed, will make it a legal requirement to produce photo identification to be able to vote at a polling station.

It would come into effect for UK parliament and Police and Crime Commissioner elections, but not Welsh government-controlled Senedd and local elections.

Identification that would be accepted includes railcards, bus passes, blue badge parking permits, driving licenses and passports.

The UK government said showing photo ID at a polling station will clamp down on voter fraud and restore confidence in voting.

In the last UK parliamentary election, there were 33 recorded cases of voter fraud at polling stations.

A spokesman for the Department of Levelling Up, Housing and Communities said: "everyone who is entitled to vote will have the opportunity to do so. Our reforms will improve accessibility by making sure the needs of all voters are considered by election officials, especially voters with disabilities."

"Any eligible voter who does not already have one of the required forms of photographic identification can apply for a free local Voter Card from their council."