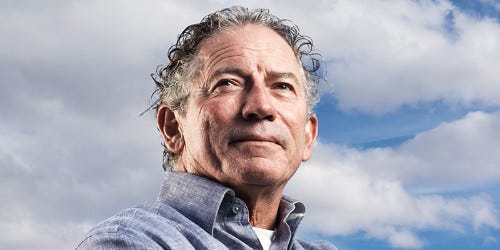 Venture capitalists 'almost took the whole system down' by having startups stow all their cash at Silicon Valley Bank, says one tech billionaire CEO
Top VC firms bear blame for the fallout from SVB's collapse for letting so many startups rely on one bank, according to C3.ai CEO Thomas Siebel.
As post-mortems of Silicon Valley Bank's collapse go, billionaire Tom Siebel has a blunt analysis: Top venture capitalists should have seen it coming and prepared their portfolio companies, he told Insider.

"These guys didn't didn't fulfill their fiduciary responsibility to anybody, they almost took the whole system down," Siebel, CEO of software firm C3.ai, told Insider on Monday.

"The fact that Marc Andreessen, Peter Thiel, Douglas Leone, and every other name that you've heard about, is letting all of their companies put all of their money in one — I mean, best case — C-minus financial institution, how is that possible?" he said, referring to the VC elites.

Andreessen is a cofounder of Andreessen Horowitz, while Peter Thiel is a cofounder of the venture capital group Founders Fund, and Leone is a partner at Sequoia Capital.

"They're supposed to be the adults in the room, have a fiduciary responsibility — not only to shareholders of their portfolio companies, but to their limited partners," Siebel said.

A representative for Andreessen Horowitz declined to comment. A representative for Sequoia Capital, which is not an investor in C3.ai, declined to comment. A representative for Founders Fund did immediately respond to Insider's request for comment on Monday evening.

Since regulators closed down Silicon Valley Bank on Friday, the 40-year-old institution whose popularity in the startup world shot up in more recent years has been under the control of the Financial Deposit Insurance Corporation.

The Biden administration has since indicated that the bank's customers, many of whom include smaller startups scrambling to pay employees, would be made whole for their deposits.

A representative for the FDIC declined to comment, and representatives for Silicon Valley Bank did not immediately respond to an emailed request for comment on Monday evening.