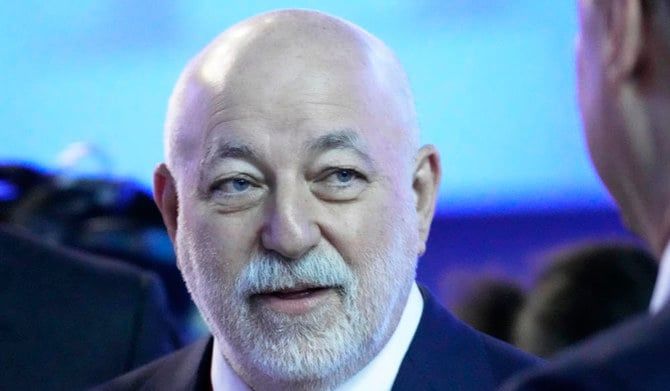 US charges two men with facilitating sanctions evasion of Russian oligarch's yacht
The US government said on Friday it charged two businessmen, one Russian and one British, with allegedly facilitating a sanctions evasion and money laundering scheme in relation to a $90 million yacht of billionaire Russian oligarch Viktor Vekselberg.
Vladislav Osipov, 51, a Russian national, and Richard Masters, 52, a UK national, were charged in indictments unsealed in a US court on Friday with conspiracy to defraud the United States and to commit offenses against the United States, the US Justice Department said in a statement.

The United States requested Spain to arrest Masters for extradition, the Justice Department said, adding his arrest was executed on Friday and an arrest warrant against Osipov was outstanding. Reuters could not reach representatives of Osipov and Masters for comment.

Washington imposed sanctions on Vekselberg in 2018 over alleged Russian interference in the 2016 US election, and in 2022 over his ties to Russian President Vladimir Putin after Russia's invasion of Ukraine. The Kremlin denies interfering in the election and calls its actions in Ukraine a "special military operation."

Spanish police last year impounded a superyacht belonging to Vekselberg on behalf of US authorities. Valued at around $90 million, the 78-meter (255 ft) long "Tango" was seized in a shipyard on the Mediterranean island of Mallorca.

The indictment alleges that Masters ran a yacht management company in Spain, which took over the management of Tango after Vekselberg was sanctioned in April 2018, and conspired with others to evade the US sanctions.

Osipov, an employee of Vekselberg, designed a complicated ownership structure of shell companies to hide Vekselberg's ownership of the yacht, the Justice Department alleged.

Vekselberg owned the Renova group of companies, which operate in Russia's energy sector, according to the US Treasury Department, which enforces sanctions.