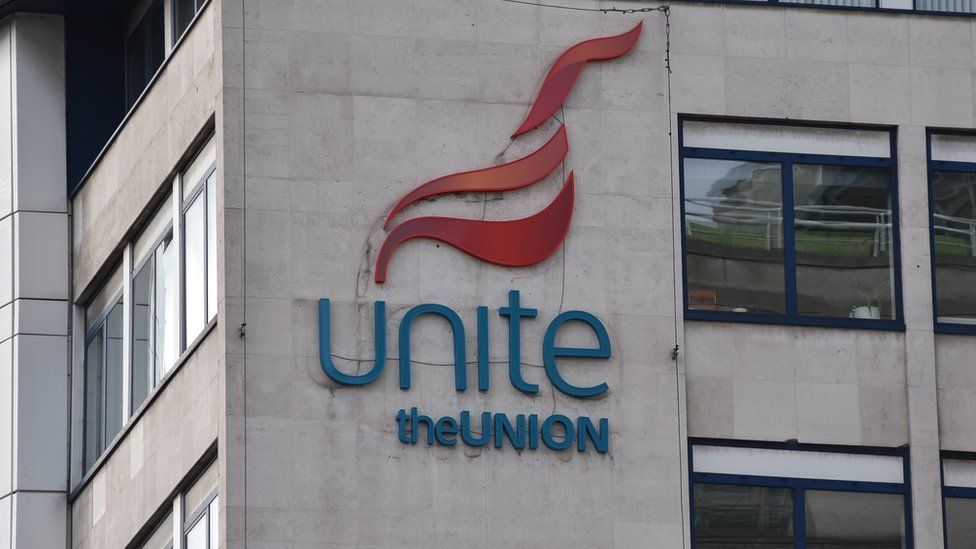 Unite official under investigation by police
An employee from the Unite union is being investigated by police as part of an inquiry into allegations of bribery, fraud and money laundering.
The trade union confirmed that officers searched an unnamed employee's office at its Holborn headquarters under warrant on Wednesday.

It is understood South Wales Police were involved in the operation.

The force said it had searched a number of addresses on Wednesday as part of a joint investigation with HMRC.

It added that the addresses were in the South Wales, Metropolitan, Merseyside, Cheshire, North Wales, Dyfed Powys and Northamptonshire police force areas.

South Wales Police said that "a number of suspects will be interviewed in due course".

Unite is one of the UK's largest trade unions, and counts over a million members among both private companies and the public sector.