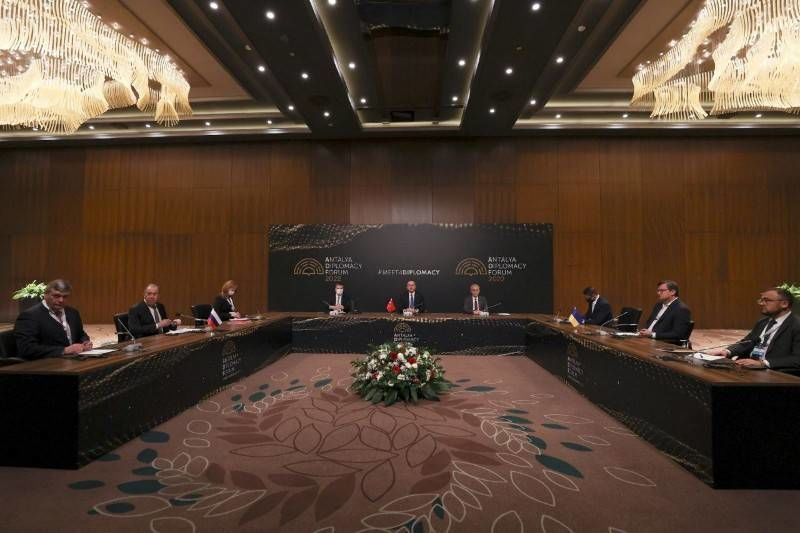 Ukraine: Top Diplomats Meet in Turkey as Fighting Intensifies
The foreign ministers of Russia and Ukraine are expected to talk for about 90 minutes in Turkey. Russian strikes hit a maternity hospital in some of the deadliest fighting since the war started two weeks ago. Update: meeting ended with no progress.
The top diplomats from Ukraine and Russia began meeting in Turkey on Thursday, the highest-level talks between the two nations since Russia's invasion two weeks ago set off the worst spasm of violence in Europe in a generation.

There was hope that President Vladimir V. Putin of Russia might be looking for a negotiated path out of a conflict that is exacting an increasingly heavy toll on both his military and his nation's economy.

Update:

Meeting between Russian and Ukrainian foreign ministers ends with no progress on ceasefire or humanitarian corridor in Mariupol

The meeting between the Russian and Ukrainian foreign ministers, Sergei Lavrov and Dmytro Kuleba, in Turkey is over with little progress appearing to have been made.

In a news conference afterwards, Reuters reports that Kuleba said that no progress was made on a ceasefire and that Lavrov did not commit to a humanitarian corridor in Mariupol, where he said the situation was most difficult.

He said holding the meeting was not easy but that he is ready to meet again using the same format.