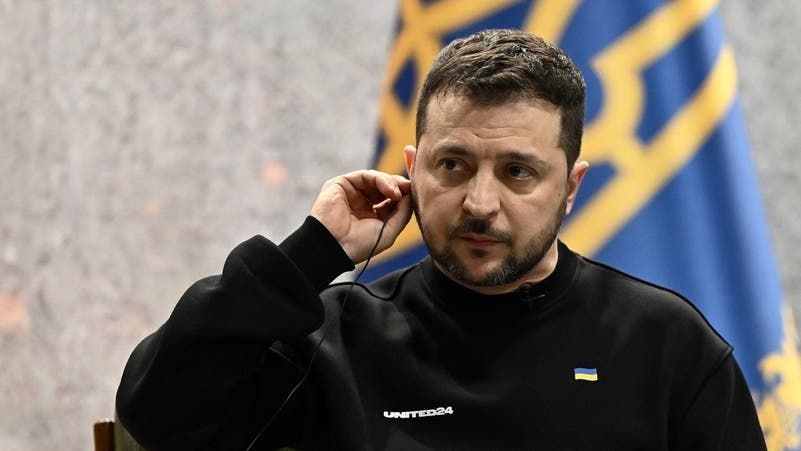 Ukraine sends conflicting signals on Crimea talks idea
A top Ukrainian official ruled out talks with Moscow on Thursday about territory until it withdraws all troops, pushing back on a colleague who had touted the idea of negotiations to resolve the Russian occupation of the Crimean peninsula.
Andriy Sybiha, deputy head of President Volodymyr Zelenskiy's office, told the Financial Times on Wednesday that Kyiv would be willing to discuss the future of Crimea with Moscow if Ukraine's counter-offensive reaches the peninsula.

Russia occupied Ukraine's Crimean peninsula in 2014, long before it launched its full-scale invasion in Feb. 2022. It has a huge concentration of forces on the Black Sea territory.

Ukraine, which has vowed to recapture all lost land, plans to launch a counter-offensive in the coming weeks or months to try to wrest back territory in the east and south.

On Thursday, Mykhailo Podolyak, a presidential adviser, appeared to directly contradict Sybiha's remarks on Twitter.

"The basis for real negotiations with (Russia) is the complete withdrawal of Russian armed groups beyond the internationally recognised borders of Ukraine in 1991. Including #Crimea," he said.

"There is no question of any territorial concessions or bargaining of our sovereign rights."

It was unclear whether the divergent comments reflected a split on the issue within Ukraine's elite, or whether perhaps the initial remark was intended as signalling to foreign powers who have mounted diplomatic efforts to find peace in Ukraine.

French President Emmanuel Macron was in Beijing on Thursday and urged Chinese President Xi Jinping to reason with ally Russia and help end the war. Xi said he hoped the two sides could hold peace talks as soon as possible.

In separate comments, Zelenskiy's spokesperson Serhiy Nykyforov was quoted by Ukrainian media outlet Liga Net as saying that only Zelenskiy was able to speak about possible peace talks.

The Ukrainian leader said last year he believed the matter of Crimea may be resolved through diplomatic means.