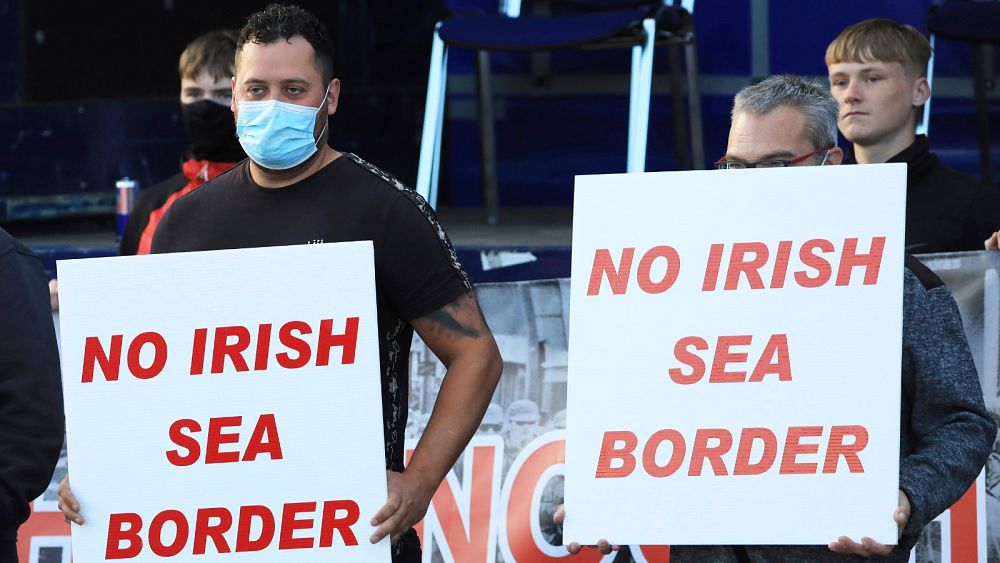 UK Supreme Court confirms legality of Northern Ireland Brexit protocol
The United Kingdom's Supreme Court on Wednesday dismissed a challenge to the lawfulness of the controversial Northern Ireland Protocol.
The protocol governs post-Brexit trade between the British province and mainland Britain.

The legal challenge, brought by pro-Brexit activists and former leaders of Northern Ireland's largest unionist parties, argued that the protocol, which left the province in the bloc's trading orbit, undermined its place in the United Kingdom.

However, the Supreme Court unanimously dismissed the appeal, which has likewise been rejected by Northern Ireland's High Court and Court of Appeal.

It concluded the protocol neither breached the 1800 Acts of Union, nor the 1998 Northern Ireland Act, which followed a landmark peace deal that ended three decades of violence between Irish republicans d pro-British unionists.

The protocol, designed to protect the European Union's single market without creating a land border on the island of Ireland, has disrupted trade between Northern Ireland and the rest of the United Kingdom since it came into force in 2021.

It has also sparked anger in pro-British communities, leading to the challenge which was brought by former Democratic Unionist Party leader Arlene Foster, Traditional Unionist Voice leader Jim Allister and David Trimble, the late former Ulster Unionist Party leader among others.

The British government and the EU are involved in lengthy talks to hammer out a solution to the trade issues, but a deal so far remains elusive.

"A solution to the protocol was never going to be found in the courts, but the cases have served to highlight some of the reasons why unionists have uniformly rejected the protocol," DUP leader Jeffrey Donaldson said.

"The Protocol represents an existential threat to the future of Northern Ireland's place within the Union. The longer the Protocol remains, the more it will harm the union itself."

The British are also calling for the role of the Court of Justice of the European Union (CJEU), which oversees the application of the protocol, to be removed or reduced.

Major advances were recently announced in the press, before being tempered, but the President of the European Commission Ursula von der Leyen mentioned a week ago "very constructive" discussions with London.