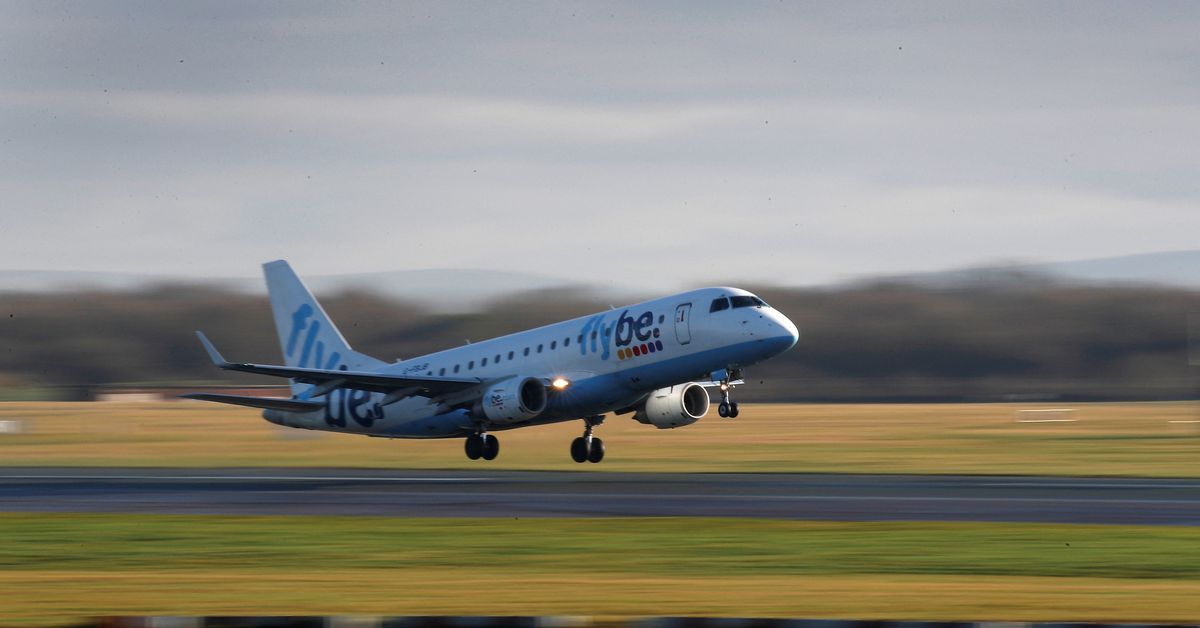 UK regional airline Flybe to wind down as rescue talks collapse
British regional airline Flybe will wind up its business after rescue talks fell through, its joint administrators said on Wednesday, a month after the company cancelled all flights and entered insolvency proceedings for a second time in three years.
The company has struggled since its relaunch in April last year, despite other low cost airlines such as Ryanair (RYA.I) and easyJet (EZJ.L) reporting record summer bookings as demand for travel heads back to pre-pandemic levels even as inflation squeezes disposable incomes.

"It was clear from the outset that there was only a limited number of parties who had the necessary strategic fit and who could navigate the complexities of such a transaction to get a (rescue) deal over the line," David Pike managing director at Interpath and joint administrator of Flybe said on Wednesday.

The pandemic and resulting lockdown pushed Flybe into administration for the first time in March 2020, affecting 2,400 jobs. The airline was sold to Thyme Opco, a firm controlled by Cyrus Capital, in October of the same year before the launch of a slimmed down operation the following spring.

After administrators were appointed again in late January 2023, Birmingham Headquartered Flybe made 276 workers redundant.

Pike, who is working with Interpath colleague Mike Pink at Flybe, has pointed to a number of shocks since the airline's relaunch, not least the late delivery of 17 aircraft from lessors which severely compromised its efforts to build back capacity and remain competitive.

Flybe, which operated flights on 21 routes to 17 destinations across the UK and Europe, said a further 25 jobs would now be affected.

Earlier this month, the Telegraph newspaper reported that Germany's Lufthansa (LHAG.DE) and Air France-KLM (AIRF.PA) were interested in Flybe's take-off and landing slots.

Lufthansa declined to comment on the matter on Wednesday, while Air France-KLM did not immediately respond to a request for comment.