A traumatised domestic abuse victim has said her experience of the justice system was so bad it was "like the abuse has continued".
Abby, not her real name, branded the system "harrowing" and felt she had to "constantly prove that I'm innocent".

A rape charity said some victims waited years for their cases to reach court.

The Ministry of Justice said it had invested hundreds of millions of pounds to "restore swift access to justice in Wales".

Abby, whose case is still going through court, alleges her partner beat her, leaving her with broken bones.

She also said he abused her emotionally and controlled her finances.

She has now left him and taken her children with her.

The experience of pressing charges was "emotionally draining," she told the BBC, adding that constantly being asked to recount the abuse was "traumatic".

Waiting to go into court, she said she was "intimidated" as she was made to stand in front of her alleged abuser.

'Absolutely horrific'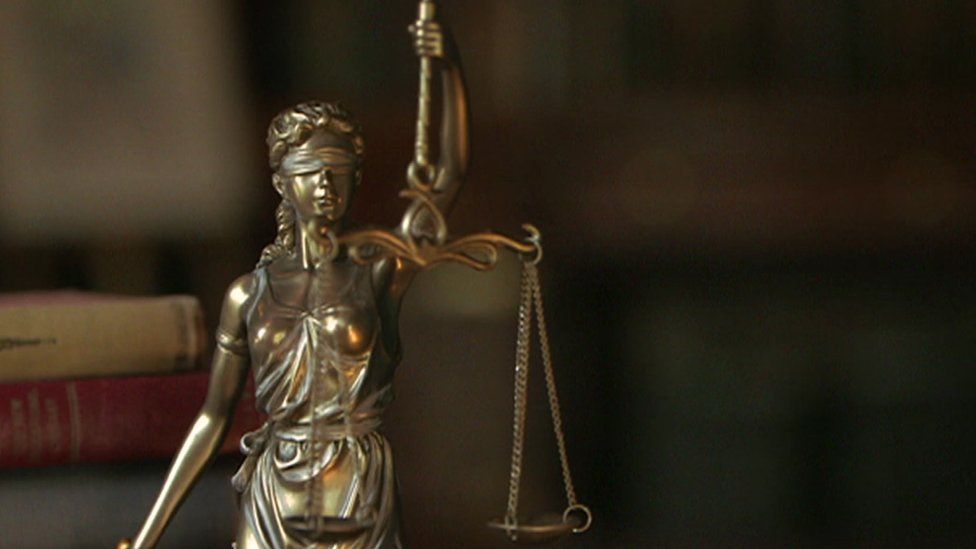 "It was absolutely horrific," Abby, from south-west Wales, said.

"I could feel myself shaking because I didn't know what was going to happen."

Her ex-partner has previous convictions for domestic abuse.

"Not once have I felt that I've been treated like a survivor, I've felt I've had to constantly prove that I'm innocent," she said.

"I don't feel safe. And I don't have the confidence in the courts to put my children's safety first.

"The issue was male violence, not female behaviour, and that needs to be recognised."

Sarah Thomas, of Merthyr Tydfil-based rape charity New Pathways, said one of the biggest challenges for survivors were the "significant" delays in getting justice.

'Lost in the system'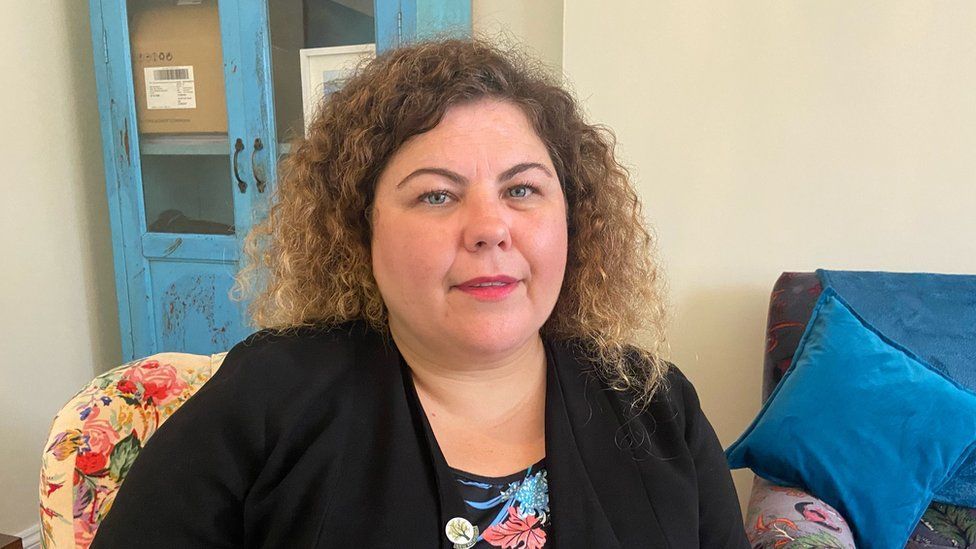 "They feel forgotten, they feel lost in the system, that they're not important, and that the system is set up for their perpetrator," she said.

She said she had seen cases of women waiting three years for their case to get to court, leaving some feeling unable to continue with the case.

Gwendolyn Sterk, of Welsh Women's Aid, said she wanted a system that prioritised survivors and implemented restraining orders better.

She said many did not report abuse as it was easy for perpetrators to "continue the harassment of the woman" during court cases.

Victim's Commissioner, Dame Vera Baird QC, said violent crimes against women and girls were prosecuted "extraordinarily weakly" in England and Wales.

'Relentless drive'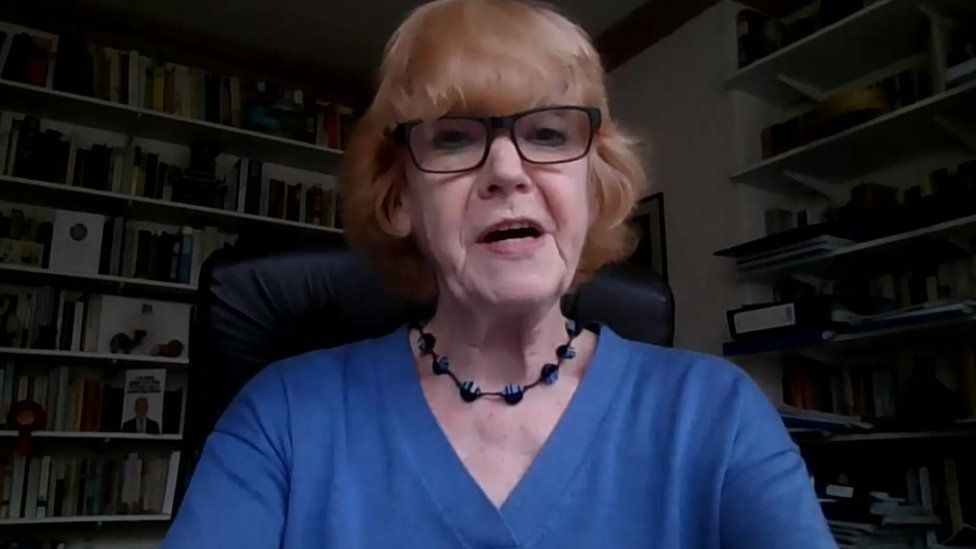 The crime survey for England and Wales, considered an accurate assessment of crimes committed, estimated just 16% of raped or sexually assaulted women report it to police.

Home Office figures show just 1.6% of such cases that get to court result in a conviction.

Dame Vera said she wanted abuse given the same priority as terrorism.

"There needs to be an urgent, a powerful and a relentless drive to change, not only police attitudes, but criminal justice attitudes and indeed public attitudes," she said.

In Wales, 22 magistrates' courts have closed and there are currently 17,726 cases outstanding as Covid puts extra pressure on the system.

The Magistrates' Association has prioritised cases like domestic violence where people are in danger, and the courts have been holding remote hearings to clear the Covid-induced backlog.

Solicitor-advocate Melissa Griffiths is director of Wrexham's Allington Hughes Law.

She said delays affected defendants too, whose lives can be on hold for "a significant period," and trial testimony quality was affected.

"Memories fade, not only the memory of the complainant, but the memory of the defendant," she said.

Ms Griffiths said the UK justice system was "creaking" and "serious funding is needed".

'National scandal'

Rape prosecutions have fallen 59% in the last five years.

In June the UK government published a plan to improve that.

Victims and youth justice shadow minister Anna McMorrin, Labour MP for Cardiff North, said the criminal justice system was failing women and girls "at every turn", and labelled it a "national scandal".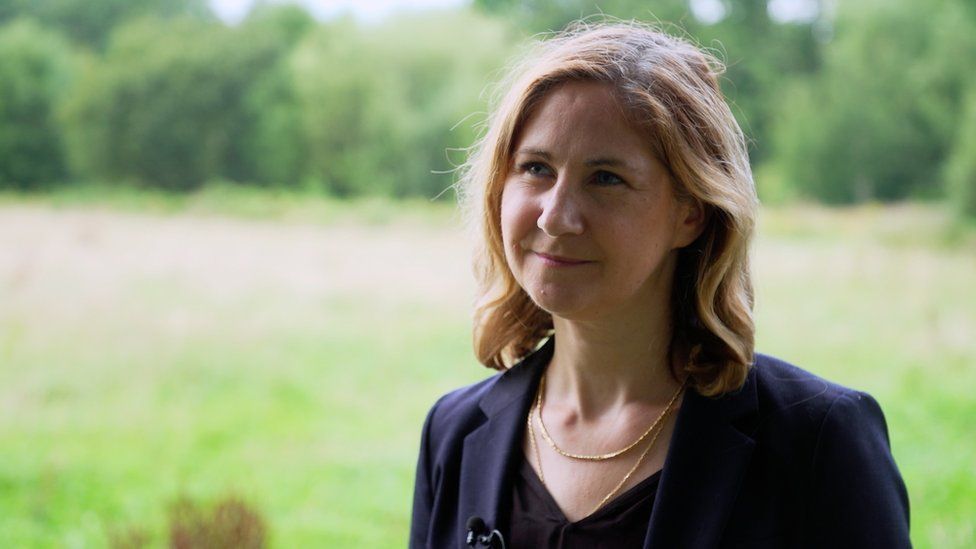 She called for cross-party co-operation on the issue, and for the Victim's Bill, a proposed law currently being debated in Parliament, to be brought forward.

This week, Prime Minister Boris Johnson said targets to return to 2016 levels of prosecutions would be "incredibly tough" to meet.

The Ministry of Justice said it planned to spend £151m on victims, including an extra £50m to increase support for victims of rape and domestic abuse.

A pilot scheme for rape and sexual violence survivors to have their cross-examinations recorded before trial has also recently been extended.

An MoJ spokesman said: "The impact of the pandemic was vast and unprecedented but we are already cutting backlogs in magistrates' and crown courts across Wales.

"We are investing hundreds of millions to restore the swift access to justice that victims deserve, while building back faith in the system by introducing a new victims' law and boosting vital support services."