ABRITISH biotech spun out from SmithKline Beecham in the 1990s is on the brink of a breakthrough in the hunt for the "holy grail" of allergy research - a vaccine for peanut allergy sufferers.
AIM-listed Allergy Therapeutics, based in Worthing, is seeking permission with the US Food and Drug Administration regulator to begin human trials of its short-course jab next year following the publication of results from tests run in collaboration with London's Imperial College.

The treatment uses a plant-based Cucumber Mosaic Virus engineered to display the key allergen which triggers what can be a potentially life-threatening anaphylactic over-reaction in sufferers.

These virus-like particles (VLPs) train the patient's immune system to produce protective antibodies against the allergen, in the same way traditional vaccinations protect against invading viruses, which dampen down the response.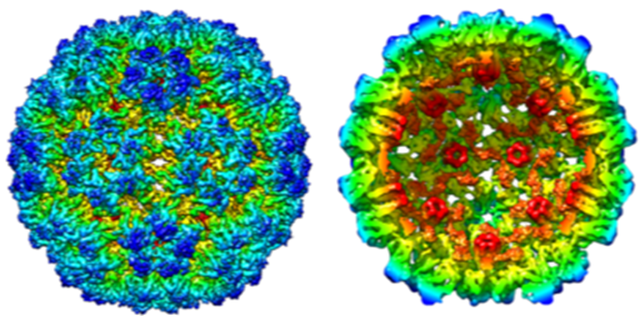 Allergy Therapeutics

Results from the Imperial study showed a 24-fold reduction in the activation of infection-fighting white blood cells (basophils) and histamine release after blood samples from allergy patients were challenged with the vaccine.

A short-course treatment of shots would pave the way for a major shift in how one of the most common types of food allergies - whose symptoms can range from mild to severe and life-threatening - is managed.

Around 2% of children in the UK are affected by the condition, of whom only around a fifth outgrow it by the time they reach school age.

The prevalence of peanut allergy doubled between 2005 and 2015 and it is the most common cause of severe and fatal food-induced anaphylactic reactions in the US.

Allergy Therapeutics believes successful human trials will open up opportunities to enter the $8 billion worldwide food allergy market.

Early research is also underway to establish its potential application in oncology and immune conditions such as asthma and psoriasis.

The immunotherapy specialist was formed in 1999, spun out of GSK's predecessor, and last year recorded sales of £78 million for its portfolio of therapies for mostly pollen-related allergies.

Manuel Llobet, CEO of Allergy Therapeutics, said: "We are pleased to have reached this important milestone in the development of our ground-breaking and disruptive vaccine candidate, VLP Peanut.

"Through our collaboration with Imperial College London and the dedication of our clinical and R&D teams at Allergy Therapeutics, we are another step closer to offering a potentially transformative treatment option for one of the most dangerous allergies.

"I am proud of the work we do in helping to transform patients' lives and look forward to our upcoming Investigational New Drug submission at the end of this year and expected initiation of our Phase I trial in 2022."

Shares in Allergy Therapeutics were up 5.59% at 28.35p today.